Cloudpaging
Overview
What is CloudPaging?
CloudPage is an application virtualisation service that allows ISS to easily deploy software applications on-demand to computers around campus.
Using this system, virtualised applications are streamed to your computer allowing them to run and perform as if they were natively installed. Applications are managed by the player so they can be installed and removed much quicker than traditionally installed applications. It also means that ISS are able to manage upgrades for you so you will always be running the latest version of each application available.
Where is it available?
Computer labs
If you are using an ISS managed computer then the Cloudplayer will be installed on your computer already. The installation and upgrades of the player are handled by ISS meaning you are ready to start using DCU licensed Software right away.
How to use Cloud Page
Please watch the video below to get an overview on how to use the software. To access the service visit
stream.dcu.ie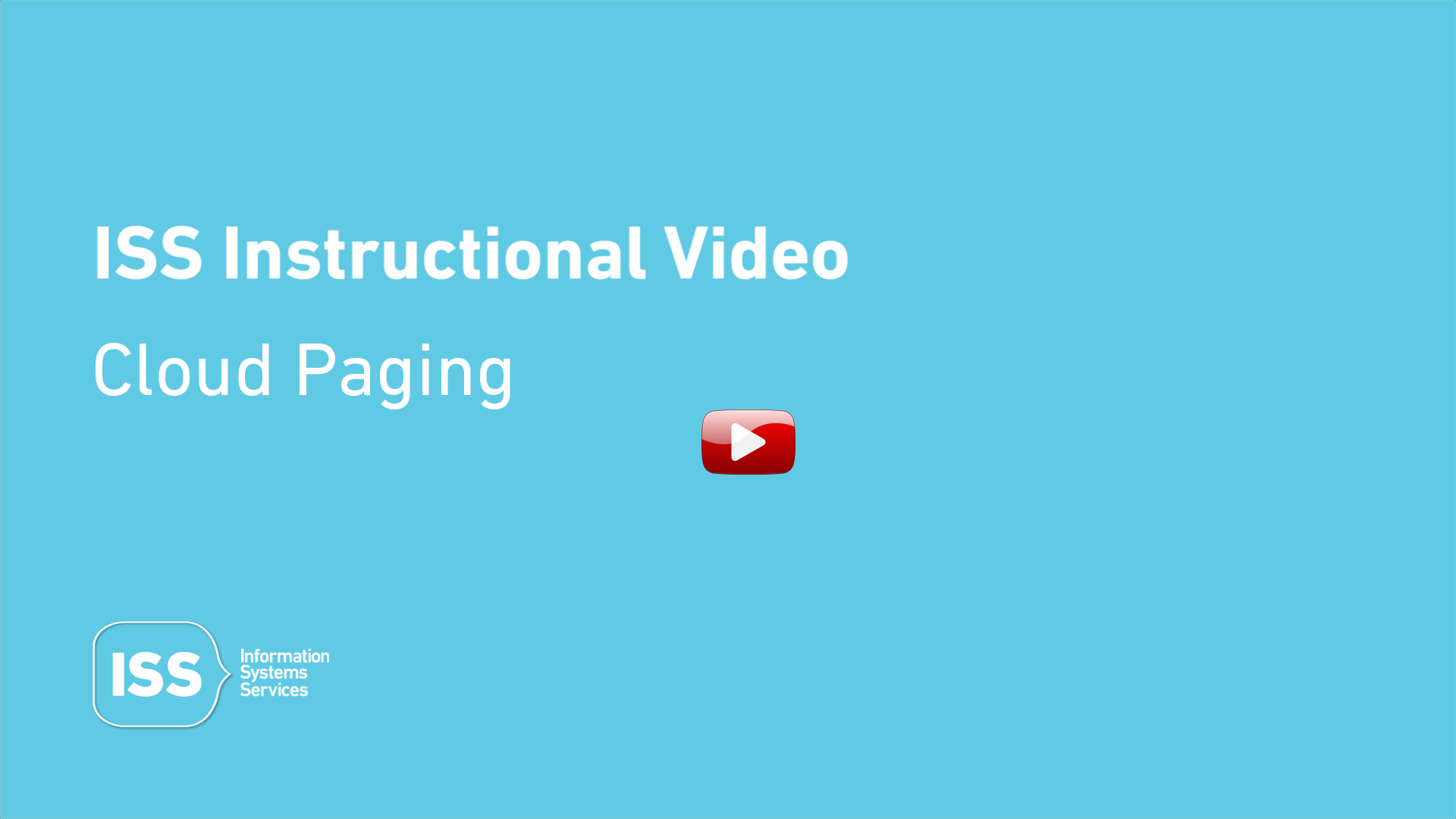 Launching an Application
You will also be asked to log in to the DCU network to authenticate your session. You must remain logged in for the duration of your session using any of these applications. If you log out of the DCU network at any stage, you will be prompted to log in again when you run another application.
From a Chrome browser type stream.dcu.ie into the search bar and press enter.
You will land on the DCU Cloudpaging webpage.
A file will be automatically downloaded which can be found at the bottom left of the page.
Click on open to launch the Cloudpaging Player window.
In the Cloudpaging Player window click on Launch to run the Software Application Manager.
Close the window by clicking on the red X.
Scroll to the Software you wish to launch.
For more information about the Software click on the More Info button.
Click on the Launch button to launch the software.
A file will be automatically downloaded which can be found at the bottom left of the page.
Click on Open to launch the Cloudpaging Player window.
Once the Software is virtualised click on the launch button to run the Software.
The software is now opened and ready to use. Once you are finished using the software, close as normal.