Information Systems Services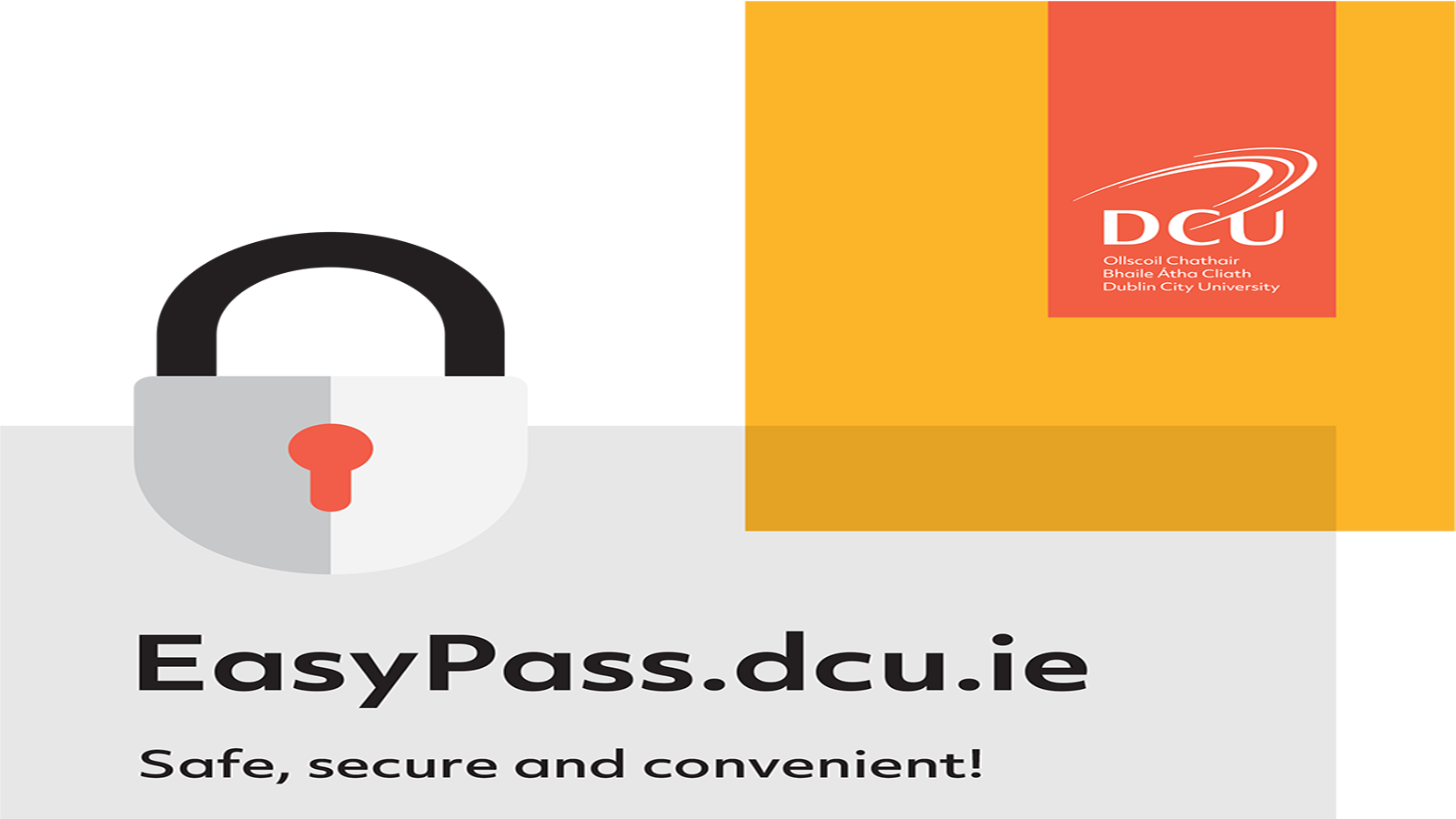 Above Image
EasyPass, a new automated password self-service for DCU's staff and students
EasyPass
EasyPass is a safe, secure and convenient way for you to reset or change your DCU password and to unlock your DCU account independently of ISS.
To enjoy all the benefits of EasyPass:
Please visit easypass.dcu.ie
Log in with your DCU user name and password.
Register an alternate non DCU email address.
This email will be used in the process to unlock your account and to change your password.
Benefits:
Enhancing passwords with passphrases.
Reset your passphrase from anywhere, at any time.
Never be locked out of your DCU account again.
Convenient mobile app.
Advice on the creation of a new passphrase:
Minimum length should be at least 14 characters.
Must contain both upper and lowercase characters.
Must not be a palindrome.
Must not contain any character more than twice consecutively.
Must not have 5 consecutive characters from the username.

Please visit our password information web page for more detailed advice on the creation of a new passphrase.
To enjoy of the benefits of EasyPass you will have to register an alternate non DCU email address via easypass.dcu.ie