Information Systems Services
Student Web Services
To create a website is to give yourself an effective tool for communicating. Anybody can make a website and everybody should! Each student at DCU has the resources to create their own website. Check out the information below on both publishing and writing for the web
Student Web Publishing
ISS encourages you to publish your own website.
You can create your web-pages on Google Sites through your DCU Apps account.
Just log into DCU Apps and click on Sites at the top of the page (click the More option if Sites is not available).
Click the link below for information on how to create a Google site.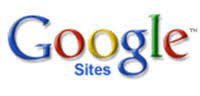 How to write great content for your web site
Don't over look the most important factor of your web site, the CONTENT!
Here are some quick tips to writing compelling content on your web site. Writing for the web
The content that you put on your web site is the most important part of your web site. Content comes before slick design and functionality.
Here we aim to give you a synopsis of how writing for the web can increase your visits and user experience tenfold.
Writing for the web is one of the easiest types of writing and yet it is overlooked in over 70 per cent of web sites. You buy a newspaper to read the stories within it and the web is no different, you view a web site to do something, gain information or drive action.
Create a set of keywords for your topic:

 

Create keywords about your content and remember them when writing.
The keywords for this page are 'Writing and Content'

Create great headings:

 

Lead with the need, lose redundant information and just use the keywords for a sharp, catchy headline.

Content:

 

Don't tell people what they already know, tell them what they need to know, content and information should always drive action for the user.

Focus:

 

Focus on your keywords and message, get it across as quickly as possible with the minimum amount of content. Web users are very impatient.

Less is more:

 

Content declines with quantity. A small amount of QUALITY content is better than large amounts of POOR content. Keep content to a minimum, put up only what is needed.

Create a call for action:

 

Don't be vague in your content, just tell the user your message in the least complicated way. Always drive the user to action, this might be more articles on the subject, contact information, a web form etc.

If it's important:

 

If you have a particularly important point put it on the homepage, make it visible and don't hide it deep in your content.

Know your Audience:

 

Write for your intended audience, know who you are writing for and aim your content at these people. Always think like your audience.

Killer, not Filler:

 

Use killer content on your web site, not filler content. Killer content drives an action, filler content is dull and does nothing for the user.

Don't make me think:

 

Don't make users think about where to go or what to do, drive them to specific content and actions, people are impatient on the web.

Short Paragraphs:

 

Always use short paragraphs. Use 2 or 3 lines for each Paragraph. Web users scan the pages for keywords and will not see these in large blocks of text.
There are thousands of online resources for HTML Guides available to you through a simple search, but here are some we recommend.
HTML Resources