Scanning
How to scan to Email
Step 1: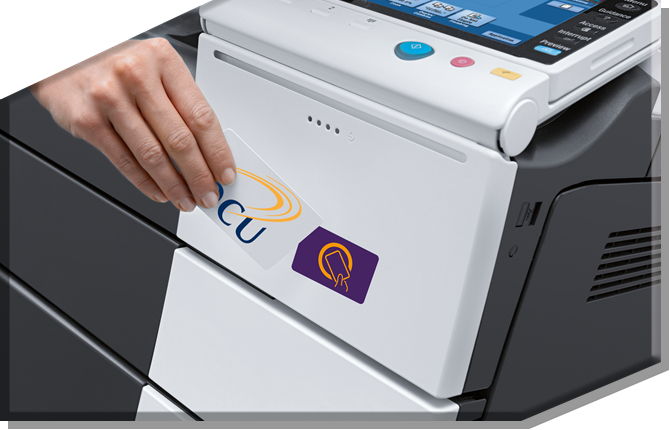 Touch your Student Card on the target to begin
Step 2: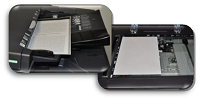 Place you originals face up in the document feed tray or face down on the glass.
Note: Do not place torn or stapled papers into the feed tray.
Step 3: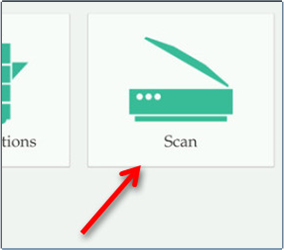 Select 'Scan'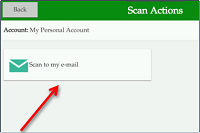 Select 'Send to my e-mail'
Step 4: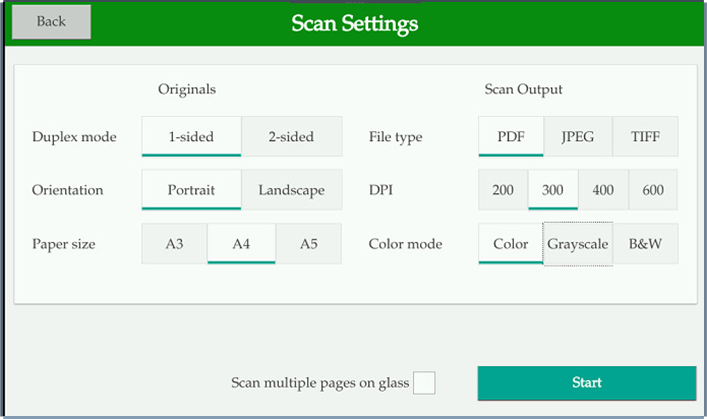 Select options, B&W, Colour etc.
Step 5:

Press the Blue 'Start' button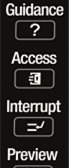 Remember to logout using the 'Access' button