Grad Cert in Electronic and Computer Engineering
Type
Graduate Certificate
Faculty
Faculty of Engineering and Computing
Code
DC898 Full Time or DC890 Part Time
Cost
Fee: €2,800 This fee is covered by the Irish government for eligible candidates including those in receipt of unemployment payments and the PUP. Candidates who are in employment will pay 10% of the programme fee.
Availability
A limited number of places are available. Places will be offered on an ongoing basis until all courses are full.
Course Contact
Dr Conor McArdle, conor.mcardle@dcu.ie
Course Summary
The Graduate Certificate in Electronic and Computer Engineering programme provides graduates with knowledge and skills in state-of-the-art topics spanning key areas in current and emerging ICT fields. With continuing advances in technology, high user expectations and increasing statutory requirements, there is a high-demand for skilled engineers in electronic computing.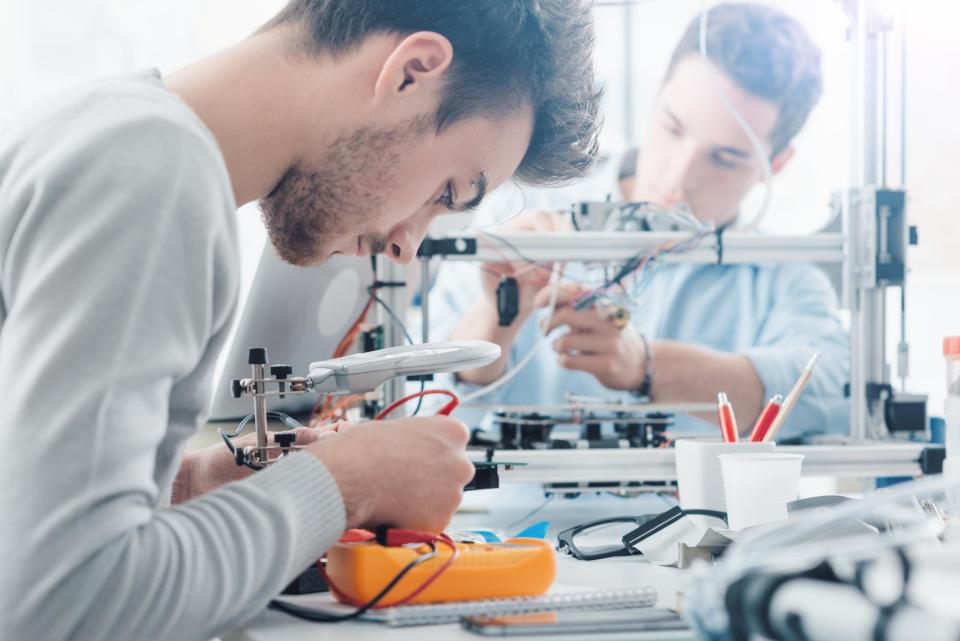 Students may tailor their programme, selecting from modules in the areas of IoT and connected-embedded systems, network design, implementation and security, electronic and photonic devices, computer vision and machine learning, amongst other topics. Full-time and part-time options are available for this 30 ECTS Level-9 programme so that it can be completed either over a single semester or over two semesters.
Students who successfully complete the Graduate Certificate programme, may apply to transfer to our Masters programme (MEng in Electronic and Computer Engineering).
For more information about this course, please contact Conor McArdle.