MSc in Electronic & Computer Technology (Internet of Things)
Faculty
Faculty of Engineering and Computing
Cost
Fee: €6,950 - This fee is covered by the Irish government for candidates who are unemployed.
Availability
A limited number of places are available. Places will be offered on an ongoing basis until all courses are full.
Course Contact
Dr Derek Molloy, derek.molloy@dcu.ie
Course Summary
This programme which is focused on the Internet of Things [IoT] leads to a final Award of MSc in Electronic and Computer Technology [IoT], which aims to provide a pathway for bachelor's degree graduates (e.g., BE/BTech/BSc/BEng), existing ICT professionals, and those wishing to convert from associated disciplines, to acquire the necessary skills to pursue careers in the IoT technology and applications domain.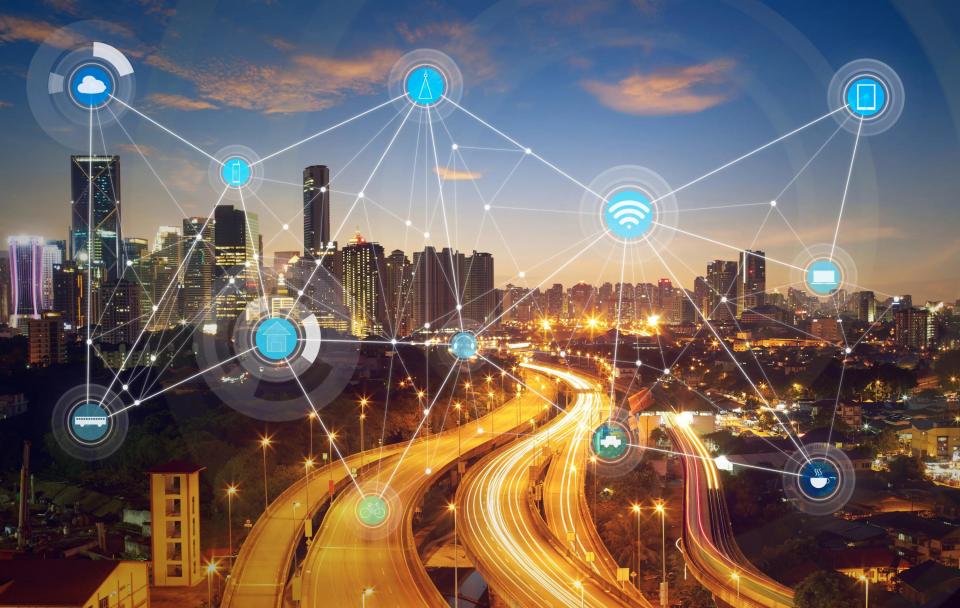 The Internet of Things [IoT] is a computing concept describing the inter-connectivity and collaboration of a wide variety of everyday physical objects connected via the internet.  Rapid IoT development has been driven by ongoing research and technological advances (notably in 5G mobile communications and in Artificial Intelligence). IoT technologies are enabling a wide range of business opportunities in the context of "smart" homes, neighbourhoods and cities and in the exploitation of intelligent infrastructure and services, in areas such as transport, power and healthcare.
IoT systems involve the convergence of multiple technologies, existing and new, including Sensors & Actuators, Low-energy Communication, Networking and Cloud, Big Data & Data Analytics, Machine Learning, Security and Application Deployment and Management.
For more information about this course, please contact Derek Molloy