Primary Department
School of Language, Literacy & Early Childhood Education
Role
Academic Staff / Early Childhood Research Centre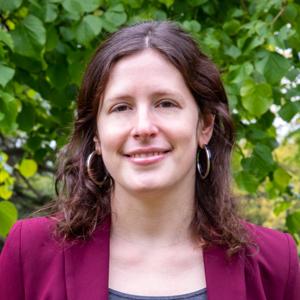 Phone number:
Email Address
jennifer.guevara@dcu.ie
Campus
St Patrick's Campus
Academic biography
Postdoctoral Rising Talent Fellow of the Early Childhood Research Centre at Dublin City University, Ireland and Associate Researcher of the Education Programme at the Centre for the Implementation of Public Policies for Equity and Growth (CIPPEC). She works on questions of Early Childhood Education and Care policies, systems and workforce, with a particular focus in South America. She has published two books and more than ten articles in peer-reviewed academic outlets in English and Spanish.
Guevara holds a PhD in Education from Universidad de San Andrés, Argentina. She is co-founder of the Latin American Network for Research of Early Childhood Education, Care and Upbringing (Red de Estudios Latinoamericanos sobre Crianza, Enseñanza y Cuidado, RELACEC).
She is Visiting Professor at Universidad de San Andrés, Universidad Nacional de La Plata (Argentina), and Universidad de Cuenca (Ecuador). She has been doctoral and postdoctoral fellow of the National Scientific and Technical Research Council for Argentina (CONICET), and Teaching Fellow at Facultad Latinoamericana de Ciencias Sociales (FLACSO) and Universidad Nacional de San Martín.
Research interests
Dr. Guevara works on questions of early childhood education and care (ECEC) systems, policies and workforce, with a particular focus in South America. Currently, she works on ECEC governance and the local level.