Click + Collect
Requests may take longer to fulfil due to the recent COVID-19 restrictions. Please only request a book for collection if it is absolutely necessary.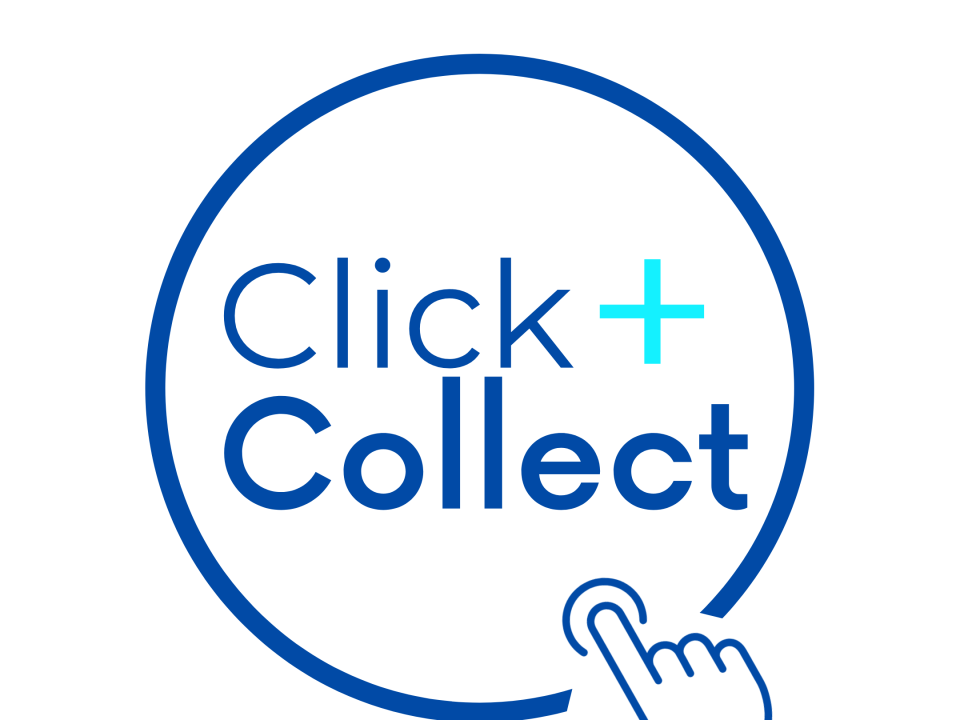 Click + Collect service where you can request an item online from both of our libraries, O'Reilly Library and Cregan Library. 
This service is available to all registered DCU students and staff.
You can request an item from either library and collect it from the library of your choice.
All print books traditionally available to borrow, plus DVDs and Education story sacks.
You may request 5 items at a time.
Items on loan and not on loan may be reserved.
Not included: Dissertations, reference material, newspapers, print journals and items in Special Collections & Archives.
Please Note:
Where multiple copies are listed, one copy will be retained in the library to satisfy the Scan & Send service 
Non collection of items may affect your ability to place future requests
Access to O'Reilly and Cregan is solely for the purposes of Click + Collect we cannot provide study facilities at this time  
All currently registered DCU staff and students
Request an item via the Library Catalogue
Search the Library Catalogue for the item you require
 
If there is an Ebook available for a title, no available print copies will be supplied through the Click+Collect service. We encourage our users to avail of our online collection
 
At the item record click on Reserve this item button

 
Enter your staff/student Borrower Number and 4 digit PIN you use to access your Library Account 

 
Select which library you would like to collect the item from

 
Click Reserve to confirm your request

 
Items on the shelf  (Available in the library catalogue record)
Within 48 hours for books available on the shelf and collected from the same site
72 hours for items requested from a different site
Please note - that in exceptional circumstances this period may be extended due to essential quarantine requirements
Items that are Out on Loan to another borrower
Check the due date for its expected return
These items will need to be quarantined for 72 hours when returned
You will receive an email when your item is ready for collection
When your request is ready for collection, we will send you an email to your DCU email account confirming its availability and the site for collection.
You may receive several emails if you request a number of items.
Check Opening hours for pick-up points section for details of when you can collect.
Please follow the signs to the pick-up points in both Libraries.
Item(s) will be available for collection for 5 working days after you receive a confirmation email.
If not collected after this time, they will be returned to the library shelves.
On arrival at either Cregan or O'Reilly, please follow directional and Covid related safety guidelines. In accordance with University Operations face coverings are required to be worn indoors from Monday 21st September.
At the Pick-Up Point, requests will be handed out on presentation of your DCU ID card only. 
The item will have been pre-issued onto your account by library staff, so you do not need to borrow the item yourself when you collect it
All loans will be issued for 3 weeks from the date of the received confirmation email  
You can nominate someone else to collect your books. To facilitate this, you must email us in advance with the name of your nominee. Nominees must present their own ID at the time of collection
Opening hours for pick-up points:  
Semester 2
Monday 18 January - Monday 15 February  -  09:00 - 17:00
Return your items to the Book Bin located at both Libraries.
Bookbins can receive material from both libraries.
In compliance with Covid safety guidelines, all items returned will be quarantined for 72 hours. 
Book Bin Opening Times & Locations 
O'Reilly Library, Glasnevin Campus  -   Open 24/7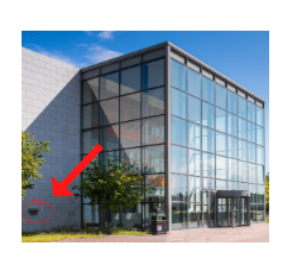 Cregan Library, St. Patrick's Campus  -   Monday - Friday from 9am - 5pm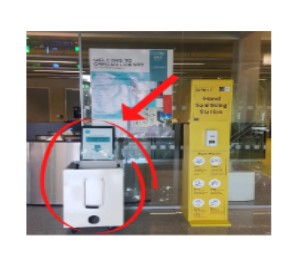 Located inside the Foyer on the ground floor 
All loans may be renewed up to 3 times
Go to My Library Account and select the loans you wish to extend and click renew to confirm.
Please renew before due date to avoid fines.
Books reserved by another borrower will not be eligible for renewal.
Please be advised that DCU Library is taking all necessary steps to ensure the safety of our staff and library users
When collecting your request(s), please wear a face covering upon entry and during the length of your visit. Please also adhere to the social distancing guidance of 2 metres as (per floor markings)
Our staff will ensure that social distancing, regular cleaning and hand hygiene is maintained
You will be asked to use hand sanitiser on entering the library
Only one person will be permitted entry per request and no more than three people will be allowed inside the library foyer at any one time
Library staff are available to answer queries Monday to Friday from 9am - 5pm.
O'Reilly Library 
   Phone:  01 700 5041     Email: issuedesk@dcu.ie
  
Cregan Library
   Phone:  01 700 9134     Email: spd.library@dcu.ie