Our DCU virtual book club
Connect with the DCU community through the love of reading!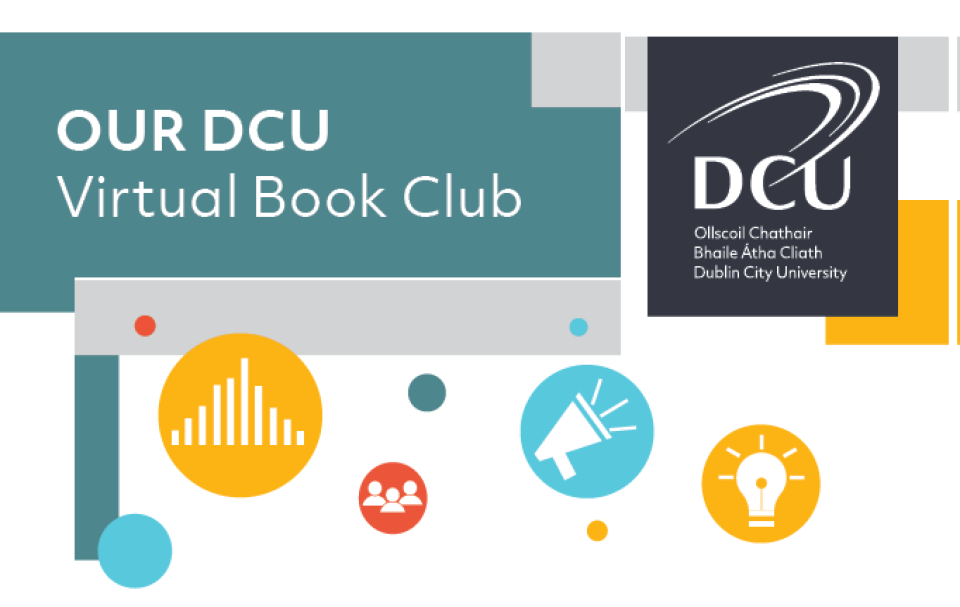 DCU Library is delighted to support this fantastic initiative developed by the DCU Cultural Arts Office in partnership with DCU HR and DCU Library.
From February until May 2021, DCU is hosting a virtual monthly book club for our staff community. Below is information on the books, Facebook page and competition. More information here.
Enjoy!
To register your interest in joining Our DCU Virtual Book Club please click here.
 
25th February 2021 at 7:30pm
Online interview with author Kevin Barry
Moderated by Marcella Bannon, Cultural Arts Officer, DCU
Details to follow
25th March 2021 at 7:30pm
Online interview with author Anne Enright 
Moderated by Sarah Bannan - Head of Literature, Arts Council
Details to follow
29th April 2021 at 7:30pm
Online interview with author Rónán Hession
Moderated by John McDonough, University Librarian, DCU
Details to follow
27th May 2021 at 7:30pm
Online interview with author Caoilinn Hughes
Moderated by Derek Hand, Head of School of English, DCU
Our Facebook book club group is a great way to connect with other members and join in on book discussions.
Members only - you can join by clicking here 
DCU Library will be holding monthly competitions open to book club members only.
May competition 
Prize: Signed copy of The Wild Laughter by Caoilinn Hughes
Question: What was the name of Caoilinn Hughes first novel?
Closing date: 14th May 2021 
Submit your answer and we will be touch!  We have four copies up for grabs. Good luck!  
Our Subject Librarians have compiled a list of interesting articles that explore the diverse benefits of reading.
Some of these links might require logging in with a DCU username and password.