Resources : IReL | DCU Library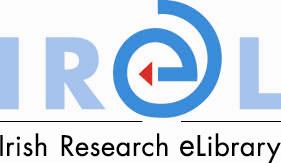 What is IReL?
IReL is the Irish Research eLibrary, an extensive collection of online journals and databases available to all researchers, staff and students in the seven Irish universities and RCSI. IReL is funded by the HEA (Higher Education Authority) and is jointly managed by the university and RCSI libraries.
Accessing IReL resources
All IReL resources are integrated with DCU Library's collection and are freely available on campus. They are available off-campus using your DCU Username and Password. To see what's available, go to the A-Z of Databases. To find a specific journal, search the A-Z of Journals.
IReL in DCU
Since IReL began in 2004, it has had a major impact on research and teaching in DCU, providing the community with instant access to an unprecedented range and quality of publications.
Comments from DCU researchers (from the 2009 IReL Impact Survey):
"IReL has really enabled a "quantum leap" in the electronic journal access services for researchers in Irish institutions and is bringing us to a level of international competitiveness in this area."
"I think IReL is one of the the best "spends" of the recent research investment, in that it is a genuinely "enabling" investment, promoting increased activity, competitiveness and quality across all research personnel, from senior PIs to postgraduates and even undergraduates, and also for administrative staff. It gives opportunities which just did not exist in DCU previously."
"IReL is an absolutely essential part of our national infrastructure; it is one of the fundamental building blocks of the Smart Economy."
"It has transformed my ability to teach and perform research."
Further Information
Go to the IReL website or contact your Subject Librarian.