Research Collections: Reading Room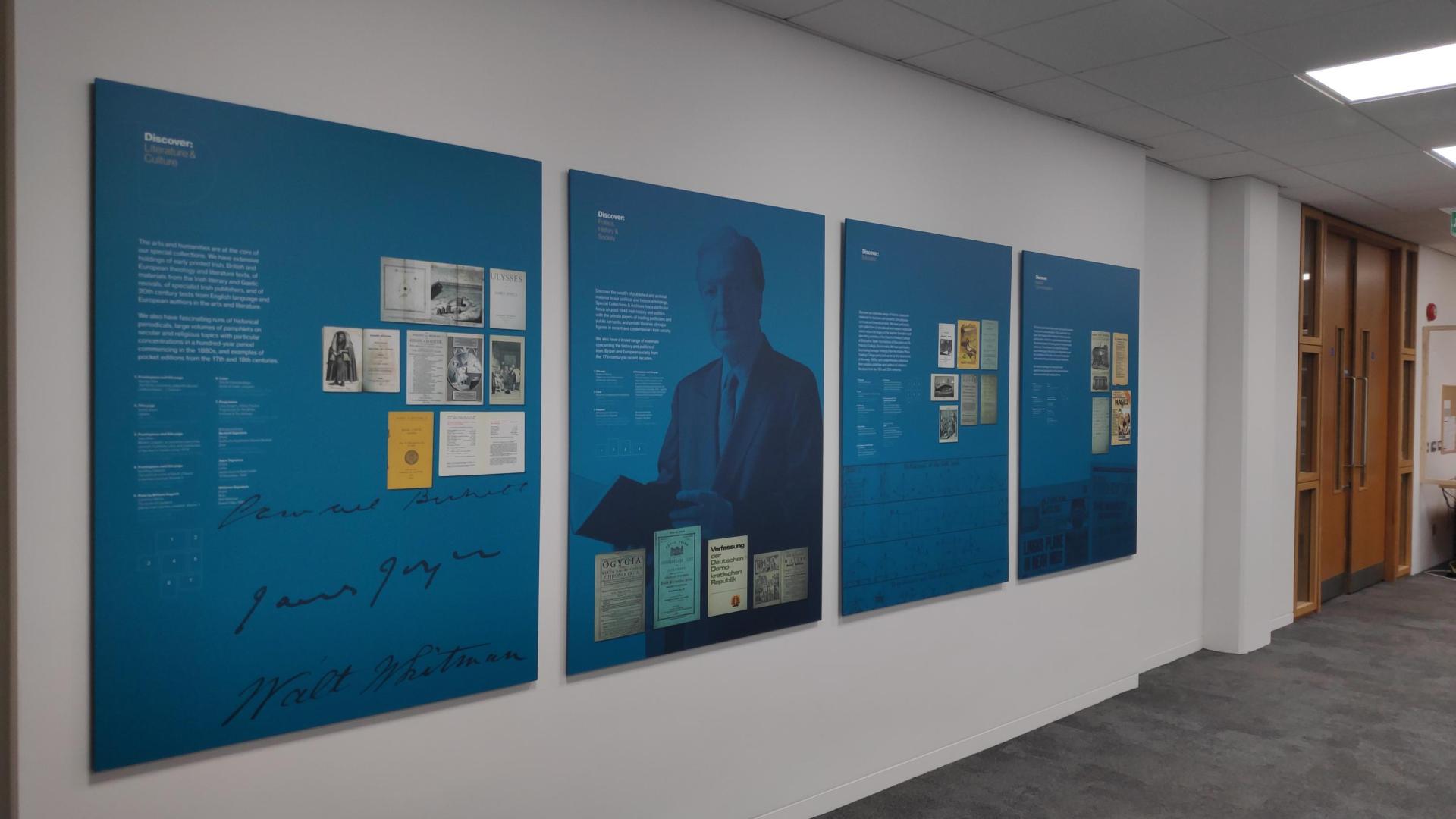 Materials from many of our Special Collections and Archives are available for consultation in our Reading Room, situated on the lower ground floor of O'Reilly Library.
This service is available by appointment only made at least 3 working days in advance. Appointments are available during office hours only.
Reading Room Terms & Conditions
All readers using the Special Collections & Archives (SC&A) Reading Room must agree to the following terms and conditions:
The Reading Room will close from 12:00-14:00 and at 16:00 each day.
No food or drink (including bottled water) is allowed in the SC&A Reading Room.
Pencils or laptops are only to be used when making notes.
Mobile phones are to be placed on silent mode or switched off and no calls are to be taken or received.
Bags and outdoor coats can be stored adjacent to the Reading Room consultation table.
Readers must not mark books or material from the archives in any way.
Readers should take care when handling books and archives and must comply with the advice given by members of staff.
No items or books are to be removed from the SC&A Reading Room.
Please keep a distance of two metres between you and the Reading Room staff.
Do not use hand sanitiser before handling archival material.
Readers must seek permission from a member of staff before taking photographs
For any further queries please contact SC&A staff at specialcollections.archives@dcu.ie