DCU National Centre for Family Business
Advisory Board
Advisory Board
Colm O'Gorman (Interim Chairman, DCU)
Professor Colm O'Gorman is a leading international scholar on entrepreneurship research. His research interests include entrepreneurship and enterprise policy; high-tech entrepreneurship; management of small and medium sized enterprises; commercialisation of university research; family firms and high growth firms. In recent research projects he has explored the nature and extent of entrepreneurial activity in Ireland (the Global Entrepreneurship Monitor project) and strategy in small and medium sized enterprises (SMEs). His research has been published in leading international journals including Small Business Economics, Entrepreneurship & Regional Development, The Journal of Tech Transfer, and International Journal of Entrepreneurship and Small Business. He is author of several award winning case studies. He has worked on Irish and EU funded research projects.
Tom Roche (NTR)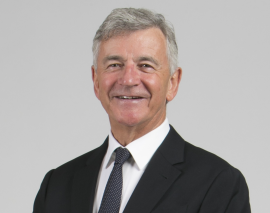 Tom Roche is a founding Director of NTR plc and Chairman of the Board of Directors. He also holds a number of other directorships. Tom graduated from Trinity College Dublin with an MA (Economics) degree and holds an MBA from The Wharton School, University of Pennsylvania.
Catherine Moroney (AIB)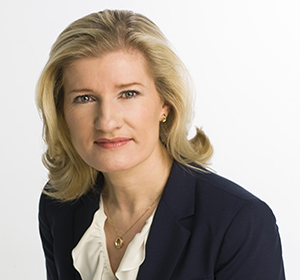 Catherine Moroney is the Head of Business Banking for AIB Bank in Ireland, Chairman & Non-Executive Director of AIB Corporate Finance and is a Board Member and Deputy Vice President of Dublin Chamber of Commerce. She is also a Non-Exec of the Board of DCU Centre for Family Business, a member of the AIB Brexit Board, and the AIB Diversity & Inclusion Board, a former Non-Exec Director of Aviva Health. She is a strong advocate of community based activities including business, education, fund raising and youth initiatives, in particular with the University Business Incubation & Entrepreneur Centres and she is responsible for the AIB Women in Enterprise, business owners national initiative. Catherine is a graduate of UCD Business School and has attended Cranfield and European Mgt Centre in Brussels. Catherine was awarded the Women's Economic Forum 'International Financial Leader of the Decade' Award at the World Conference in India in May 2018, in 2017 she was awarded 'Top 25 Most Powerful Women in Ireland' award from the WXN (Women's Executive Network).
Kevin O'Connor (Colourtrend)

Kevin O'Connor joined General Paints as General Manager in 1983, after studies in Trinity College Dublin (BA Chemistry) and Arizona State University (MBA). General Paints is a family business started by Kevin's father Ronan in 1953. He was appointed Managing Director and majority shareholder in 1988. Kevin took a keen interest in the international associations to which General Paints belonged, many members of which are themselves family paint businesses, serving as:
1st non-US President of Colour Guild International (2006-09), (CGI is a global association of over 70 paint companies in over 30 countries sharing marketing and colour IP, expertise and know how.)
Chairman of Guild CPO Europe (2007-current), (CPO EU has 12 member paint companies in the EU and co-ordinates aggregated raw material purchasing of key materials.)
Board member of Guild CPO Inc (2015-current), (CPO Inc is the global equivalent with over 80 paint companies around the world)
Chairman of Irish Decorative Coatings Association 2014-17),
Board member of CEPE (2007-2013), (CEPE is the representative association of the coatings industry with over 1,000 paint companies operating in the EU).
Claire Whelehan (DCU Educational Trust)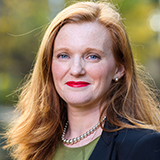 Claire Whelehan joined the DCU Educational Trust in September 2005. Her current role as Director of Philanthropy is to develop and maintain a portfolio of relationships. Claire works closely with the Trustees and Chief Executive to further the mission and objectives of the university through external funding and offers guidance in establishing and implementing a wide range of advancement policies and procedures. Claire has over 20 years of experience in development and alumni relations, within the education sector. Claire came to DCU from The Roxbury Latin School in the United States, where she was Director of Annual Giving and Alumni Relations. Prior to that Claire worked as a Development Assistant at the Harvard College Fund. Claire originally hails from Dundalk and is a graduate of the University of Ulster.
Eric Clinton (DCU)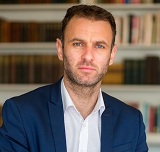 Dr Eric Clinton is an Associate Professor in Entrepreneurship at DCU Business School and Director of the DCU National Centre for Family Business. Eric is a Board Member of the Global STEP Project from Babson College, USA. He received his PhD in Entrepreneurship from the Michael Smurfit Graduate Business School UCD. His research interests are primarily concerned with strategic entrepreneurial practices in multi-generational family firms, focusing on how entrepreneurial and innovative mindsets within family businesses are passed from one generation to the next. His research has been funded by the Irish Research Council, The Family Owned Business Institute, and Irish family businesses. His commitment to teaching excellence was rewarded in his receipt of the Presidents Award for Excellence in Teaching (2015) and the winner of the Innovation & Entrepreneurship Teaching Excellence Awards in Jyväskylä, Finland (2016)
Maura McAdam (DCU)
Professor Maura McAdam is the DCU National Centre for Family Business' Director of Research. Maura is a nationally and internationally recognized scholar within the area of entrepreneurship having a particular expertise in gender, entrepreneurial leadership, technology entrepreneurship and family business. Maura is an experienced researcher who has lead and contributed significantly to various research projects over the past eighteen years. The impact of her research (30+ journal articles; 6 book chapters; 1 book, 50+ conference papers) has been recognised in her receipt of eight best paper awards. Furthermore, in 2015, she participated in an Innovative and path-breaking Think Tank "Women and Leadership" at George Washington University, as one of only 25 globally recognised leading scholars invited. Maura is a regular commentator on female entrepreneurship, women in leadership, accelerators and women in family business, on radio and in print.