DCU National Centre for Family Business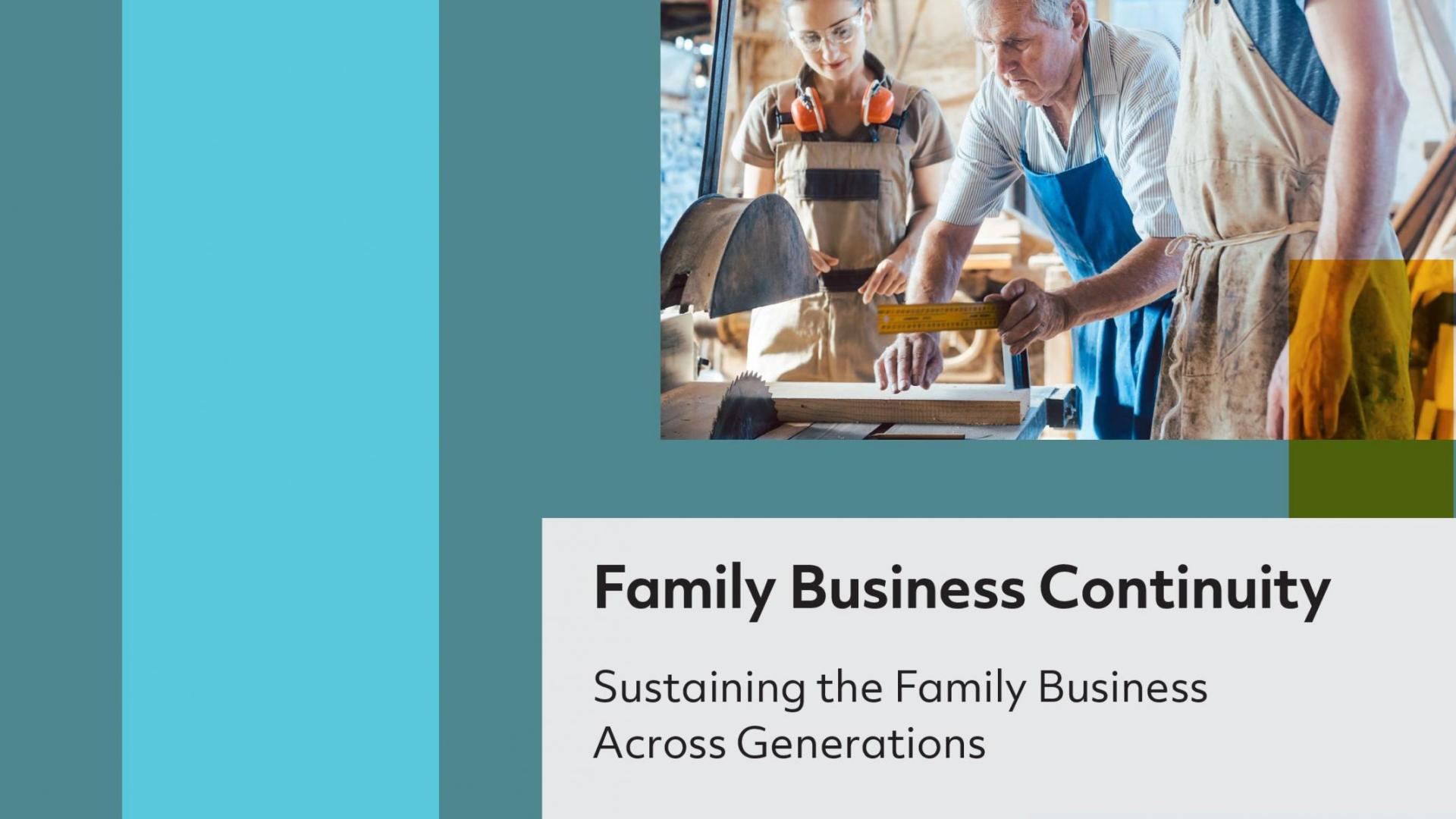 Family Business Continuity - Sustaining the family business across generations
As family firms evolve across generations, the needs of the family, the owners and the business will change. To address these evolving needs and to meet the family's desire to become a multigenerational business, this programme provides family business leaders with the knowledge and skills to design appropriate governance structures for their business. The programme's faculty are leading international family business experts who will share best-practice insights on the development of governance structures within the family, among the ownership group, and in the firm.
Programme content
Across the three days, this course provides participants with an overview of the unique context of family business and their contribution to national and international economies. It will explain the family business system and family dynamics within each of its three spheres (family, business, and ownership) and will explore the evolution of the family business life cycle. 
Who can attend?
This programme is designed for family firms who are committed to adapting and evolving their governance structures to prepare for multigenerational growth and continuity. The programme is tailored to family firms that have transitioned, or are about to transition, from the founder(s) stage to the sibling and/or cousin stage.
The CEO is a vital participant and should be accompanied on the programme by two other members of the family firm (either family or non-family members). In instances where two generations are actively involved in the business, we encourage the attendance of representatives from both generations.
September 29th, October 3rd, October 10th
Fee Outline:
€4,950 Family Business (Two Persons)
€7,425 Family Business (Three Persons)
€9,900 Family Business (Four Persons)
For more information on pricing, please contact executive.education@dcu.ie
If you would like to join Ireland's only Family Business Executive Education programme here with us in DCU, contact our team directly. Email us at executive.education@dcu.ie using the subject line 'Executive Education 2022'.
We look forward to hearing from you.