DCU National Centre for Family Business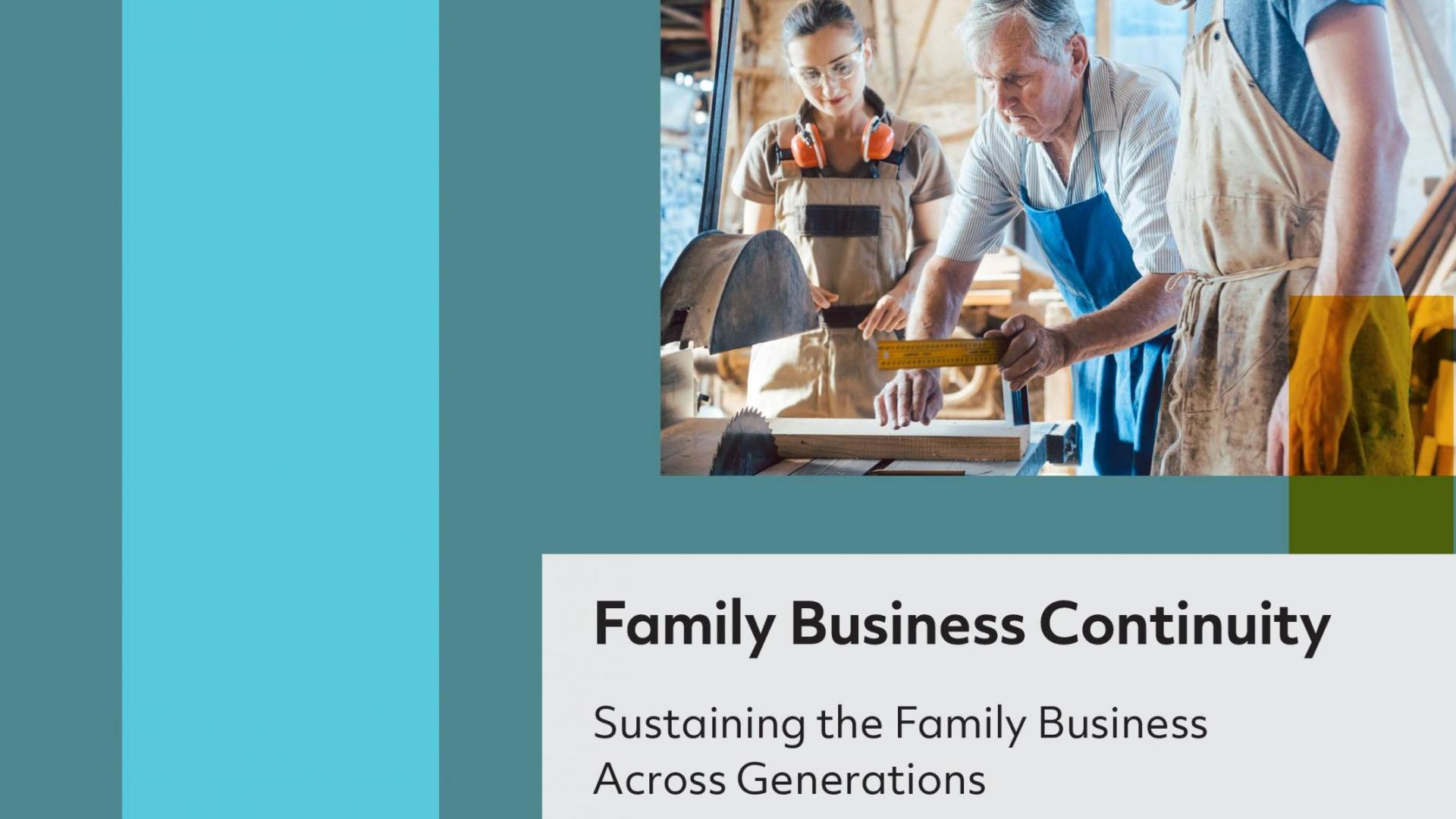 NCFB Delivers Ireland's First Family Business Executive Education Programme
January 2021 saw the successful launch of the DCU National Center for Family Business's (NCFB) first executive education programme Family Business Continuity - Sustaining the Family Business Across Generations. The NCFB was delighted to welcome 15 participants to Ireland's first executive education programme developed solely for family business owners and directors. 
Attendees joined us online from across the country and from a variety of industries including; hospitality, technology, and medicine. The diversity in generations, family involvement, company size, and other factors, offered a glimpse into many challenges families face on a regular basis. 
Commenting on the insight of having the opportunity to interact with other family businesses:
"While it was an online course, we still got to know the other participants in the breakout rooms, which made us comfortable, and helped us gain experience from other families" - Tina Darrer, Director and Co-Owner, Dooley's Hotel
Spanning three consecutive Mondays, due to Covid-19 restrictions, our participants were pleasantly surprised as to how effective the online platform proved to be. The mix of theory, practical exercises, homework, excellent lecturers and the opportunity to learn from each other provided attendees with the frameworks and guides, which will assist them in  implementing positive change, in their family businesses. Commenting on the impact of this course:
"I have no doubt it will benefit our business…. Family businesses grow organically and this helps put some structure on that" - Anne Dolan, Director and Co-Owner, Clink Hostels
A number of businesses had more than one family member attend, in some instances multi-generational attendees. Themes such as succession, ownership structures, and family involvement require "buy-in" from all family members.  All attendees recommend that multiple family members should attend the course. 
"I'd want as many people to go on, and come back with any ideas they have, rather than be pushed by one person" - Stephen Eustace, MD, and Co-Owner, Highfield Healthcare.
The next iteration of this programme will take place in September 2021 across three consecutive weeks - Sept 13, Sept 20, and Sept 27. 
More details to follow soon. Should you, or any of your family members be interested in finding out more, please contact us at: familybusiness@dcu.ie