DCU National Centre for Family Business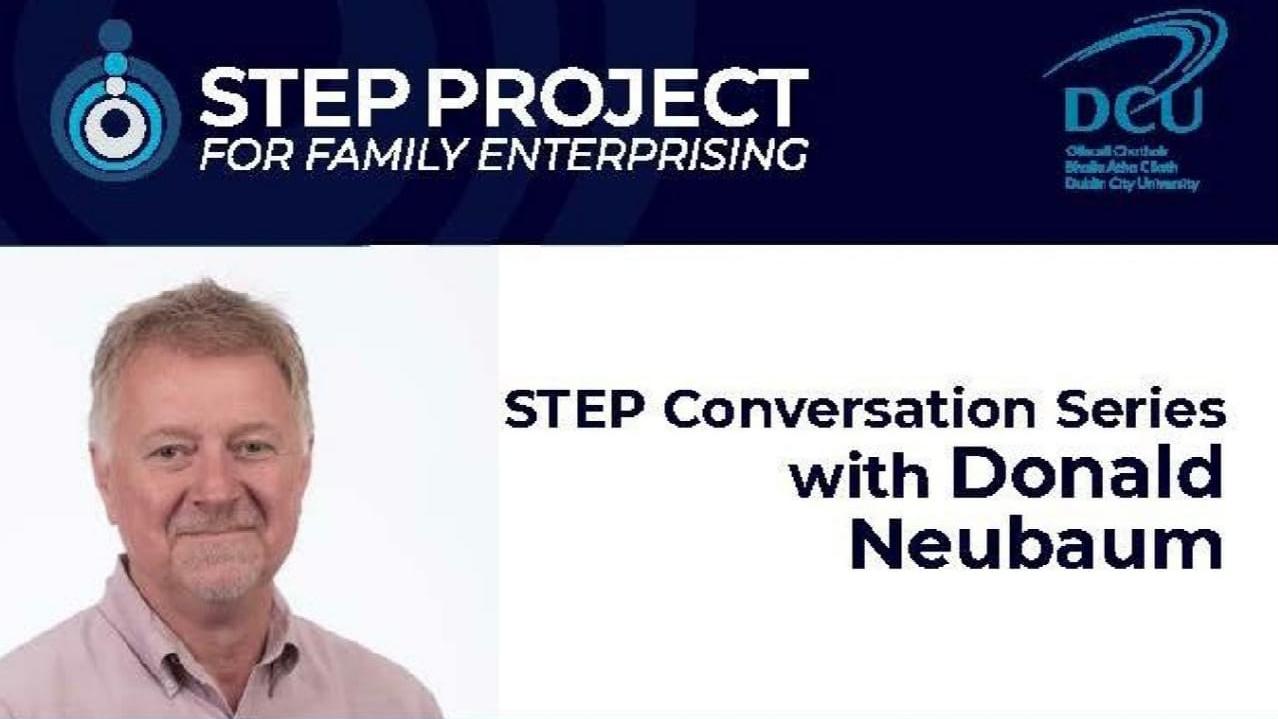 STEP Conversation Series
First Edition of the Series with Donald Neubaum
On 27th January: This week, the National Centre for Family Business was delighted to co-host 2021's first STEP Conversation Series. Our keynote speaker for the event was Professor Donald Neubaum. He is the Editor-in-Chief of the Family Business Review, as well as a DeSantis Distinguished Professor of Management and Entrepreneurship at Florida Atlantic University. The topic for this quarter's webinar was -  Learnings from the Frontline - The acceptance and rejection of papers at top tier journals
Dr. Catherine Faherty from the NCFB held the first session of Catherine's Corner. This section will continue throughout the quarterly STEP Conversation Series. Dr. Faherty will provide helpful updates on research opportunities in the family business field. 
Webinar's Resources
Learnings from the Frontline - The acceptance and rejection of papers at top tier journals with Professor Neubaum
Click here to view
An Introduction and Overview of the STEP Project 
Click here to view
Research Opportunities
Special Issue: 2023 Family Business Review - History Informed Family Business Research
Interdisciplinary research that extends understanding of "how" and "why" history and historical research methods can enrich theoretical explanations of family business behavior and of temporal phenomena happening in family business settings.
Deadline: July 1, 2021
Click here for more information
2021 Family Enterprise Research Online Conference (FERC)
Sessions include; Research Seminars, Paper Development Sessions, and Virtual Panel Discussions.
Deadline: March 1, 2021
Click here for more information
The Grigor McClelland Doctoral Dissertation Award
Recognizes innovative scholarship (PhD or DBA thesis) within management and organization studies.
Deadline: February 28, 2021
Click here for more information
Click here to view 
About the STEP Conversation Series
The STEP Conversation Series 2021 will take place every quarter this year. STEP will invite thought leaders in the family business field and from other disciplines to share their insights on family business research.
Remember: STEP Members will have exclusive free access to all the STEP Conversation 2021 events.