DCU National Centre for Family Business
Staff Profile
Staff Profiles
Dr Eric Clinton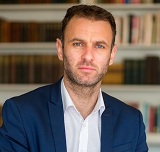 Director I e-mail: eric.clinton@dcu.ie I tel: +353 1 700 5747
Dr Eric Clinton is an Associate Professor in Entrepreneurship at DCU Business School and Director of the DCU National Centre for Family Business. Eric is a Board Member of the Global STEP Project from Babson College, USA. He received his PhD in Entrepreneurship from the Michael Smurfit Graduate Business School UCD. His research interests are primarily concerned with strategic entrepreneurial practices in multi-generational family firms, focusing on how entrepreneurial and innovative mindsets within family businesses are passed from one generation to the next. His research has been funded by the Irish Research Council, The Family Owned Business Institute, and Irish family businesses. His commitment to teaching excellence was rewarded in his receipt of the Presidents Award for Excellence in Teaching (2015) and the winner of the Innovation & Entrepreneurship Teaching Excellence Awards in Jyväskylä, Finland (2016). Read Dr Eric Clinton's full profile here.
Ellen Drumm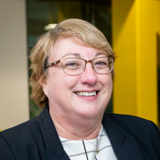 General Manager I e-mail: ellen.drumm@dcu.ie I tel: 087 2795009
Ellen Drumm is the General Manager at DCU National Centre for Family Business. She has 30 years of experience in financial services with AIB Bank. Ellen has held a variety of different leading roles over 19 years in Head Office multiple and 12 years Retail, Branch Banking experience, as Retail Manager and Branch Manager. Ellen is the current President of North Dublin Chamber of Commerce (NDCC). Ellen is a Qualified Professional Advisor (QFA) and is Licentiate in Banking (LIB), She also holds Professional Certificate in Consumer Protection Risk, Culture and Ethical Behaviour in Financial Services and a Professional Diploma in Banking from UCD.
Prof Colm O'Gorman
Professor of Entrepreneurship I e-mail: colm.ogorman@dcu.ie I tel: +353 1 700 6941
Colm O'Gorman is Professor of Entrepreneurship at Dublin City University Business School. His research focuses on entrepreneurship and on strategy in small and medium sized enterprises (SMEs). Specifically he has studied the growth strategies of SMEs, the nature of managerial work in high growth SMEs, mission statements in SMEs, and internationalisation processes in international new ventures, and in SMEs. He has explored the emergence of high-tech firms in the context of cluster dynamics, including a study of the factors that led to the rapid emergence of the software industry in Ireland during the 1990s. His research is published in leading international peer-reviewed journals, including Entrepreneurship & Regional Development, European Planning Studies, International Marketing Review, Journal of Small Business Management, Journal of Technology Transfer, Organizational Dynamics, R&D Management, Small Business Economics, and Venture Capital. He has completed several European Union funded research projects. He is co-author of the annual Global Entrepreneurship Monitor for Ireland. Read Prof Colm O'Gorman's full profile here.
Prof Maura McAdam
Director of Entrepreneurship I e-mail: maura.mcadam@dcu.ie I tel: +353 1 700 8447
Professor Maura McAdam is DCU National Centre for Family Business' Director of Research. Maura is a nationally and internationally recognized scholar within the area of entrepreneurship having a particular expertise in gender, entrepreneurial leadership, technology entrepreneurship and family business. Maura is an experienced researcher who has lead and contributed significantly to various research projects over the past eighteen years. The impact of her research (30+ journal articles; 6 book chapters; 1 book, 50+ conference papers) has been recognised in her receipt of eight best paper awards. Furthermore, in 2015, she participated in an Innovative and path-breaking Think Tank "Women and Leadership" at George Washington University, as one of only 25 globally recognised leading scholars invited. Maura is a regular commentator on female entrepreneurship, women in leadership, accelerators and women in family business, on radio and in print. Read Prof Maura McAdam's full profile here.
Dr Justin Craig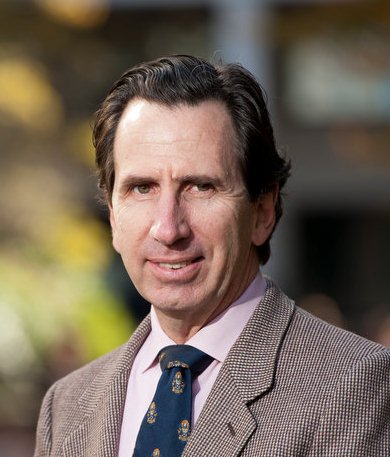 Adjunct Professor with DCU National Centre for Family Business, Clinical Professor of Family Enterprise & Co-Director of the Center for Family Enterprises, Kellogg School of Management, Northwestern University, Illinois.
Justin's published research primarily focuses at the interface of individual and firm level entrepreneurialism. Research highlights include best paper awards at Academy of Management (AOM) (2011) (empirical paper award from the Entrepreneurship Division), International Family Enterprise Research Academy (IFERA) (2009) (best policy related paper), Babson Entrepreneurship Research Conference (BERC) (2005) (best family business paper) and Family Business Australia (FBA) (2001) as well as an Honorable Mention for the Best Unpublished Research Paper from the Family Firm Institute (FFI) (2007). Dr. Craig's research reflects that he is empathic to the challenges of entrepreneurial leaders charged with sustaining their ventures. To ensure his understanding, and therefore his research, is "practically relevant" he regularly facilitates training to family enterprises, their consultants and advisors in many countries including South Africa, Ireland, China, South Korea, United States, England, India, Finland, Dubai, New Zealand, and his home country Australia. Read Dr Justin Craig's full profile here.
Dr Teresa Hogan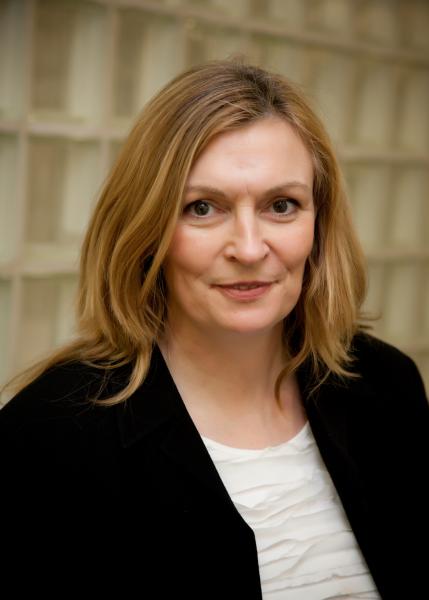 SME Finance | e.mail: teresa.hogan@dcu.ie. | tel: + 353 1 7008082
Teresa Hogan is associate professor in enterprise development at DCU Business School. Her research interest lies in the financing of SMEs and focuses on: capital structure, working capital, venture capital, acquisitions and academic spin-offs. Teresa has published in finance, entrepreneurship and management journals including the Journal of Corporate Finance, Global Finance Journal, Venture Capital, Journal of Small Business Management, International Small Business Journal and Journal of Technology Transfer. She is currently working on projects on Working Capital in SMEs, Financial Literacy and Acquisition of High-Tech Start-Ups. Teresa serves as an Academic Advisor to Mazars. Read Dr Teresa Hogan's full profile here.
Dr Vanessa Diaz
Adjunct Assistant Professor with DCU National Centre for Family Business I e-mail:vanessa.diaz2@mail.dcu.ie
Dr Vanessa Diaz is an Assistant Professor at the Business and Economics department in the University of the Balearic Islands (UIB), Spain. Her research lies at the intersection of Entrepreneurship and Family Business. Her research is focused on understanding how entrepreneurial family firms make decisions and which idiosyncratic characteristics of this type of fims impacts their action. Dr. Diaz's research has been published in leading journals such as Entrepreneurship Theory and Practice and the International Journal of Entrepreneurship and Innovation. She has presented at leading international conferences such as the Academy of Management Conference (AOM), Babson College Entrepreneurship Research Conference (BCERC), International Family Enterprise Research Academy (IFERA), Family Enterprise Research Conference(FERC) and the EIASM Family Firm Management Conference.
Dr Catherine Faherty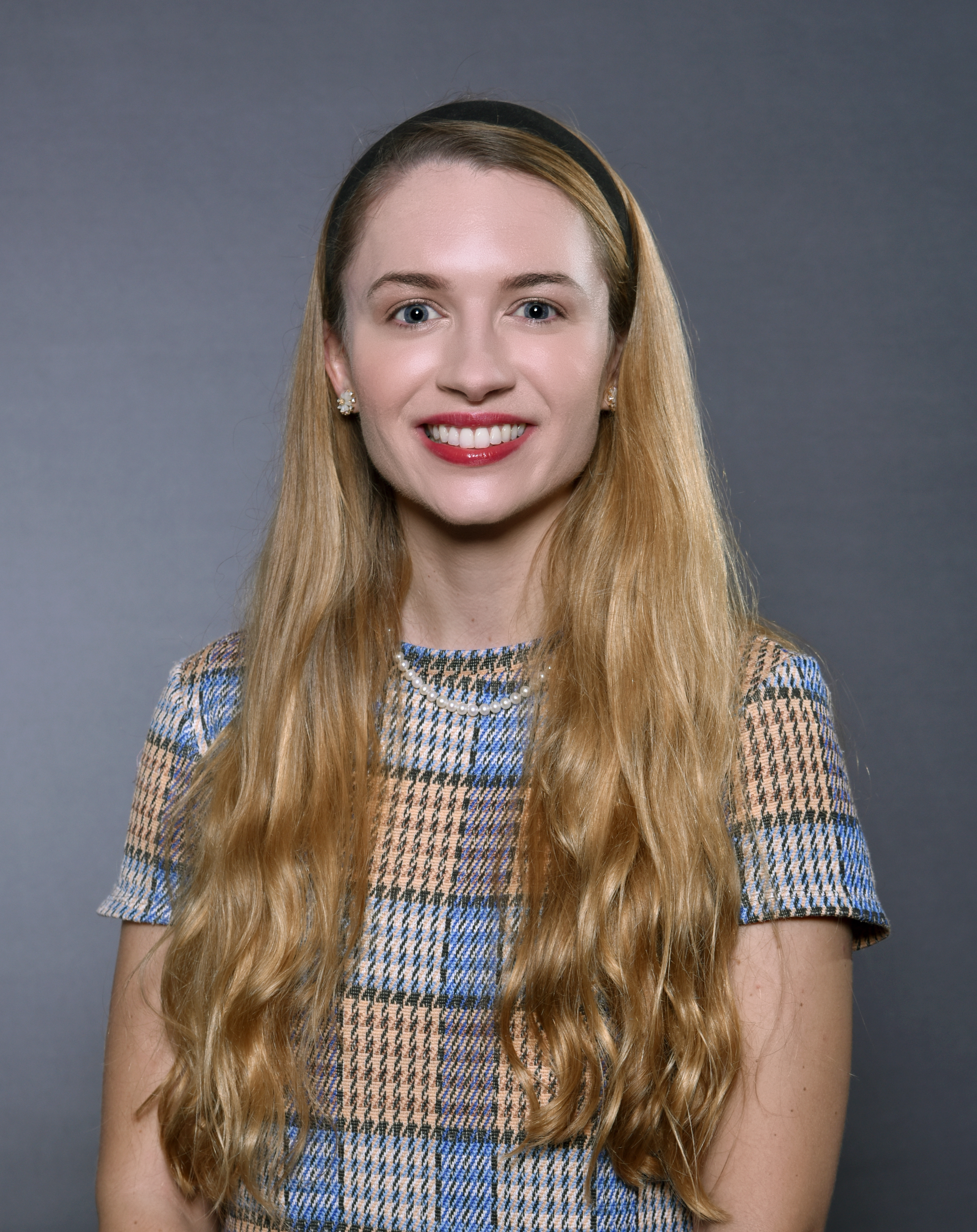 Assistant Professor in Enterprise I e-mail: catherine.faherty@dcu.ie
Dr. Catherine Faherty is an Assistant Professor in Enterprise at Dublin City University Business School. Catherine joins DCU from the Kellogg School of Management, Northwestern University, USA, where she was a Postdoctoral Fellow at the Kellogg Center for Family Enterprises. She earned her PhD from DCU Business School in 2018, where she was a recipient of the prestigious Irish Research Council Postgraduate Scholarship. During her doctorate, Catherine held visiting Research Fellow positions at Northwestern University, USA and Northeastern University, USA. Catherine's research focuses on trust dynamics in organisational contexts, specifically family-owned enterprises. Her work has won several international awards, including the Frederic M. Jablin Doctoral Dissertation Award from the International Leadership Association, and was runner-up for the Grigor McClelland Doctoral Dissertation Award from the Society for the Advancement of Management Studies. Catherine is a founding member of the DCU National Centre for Family Business.
Dr Philip O'Donnell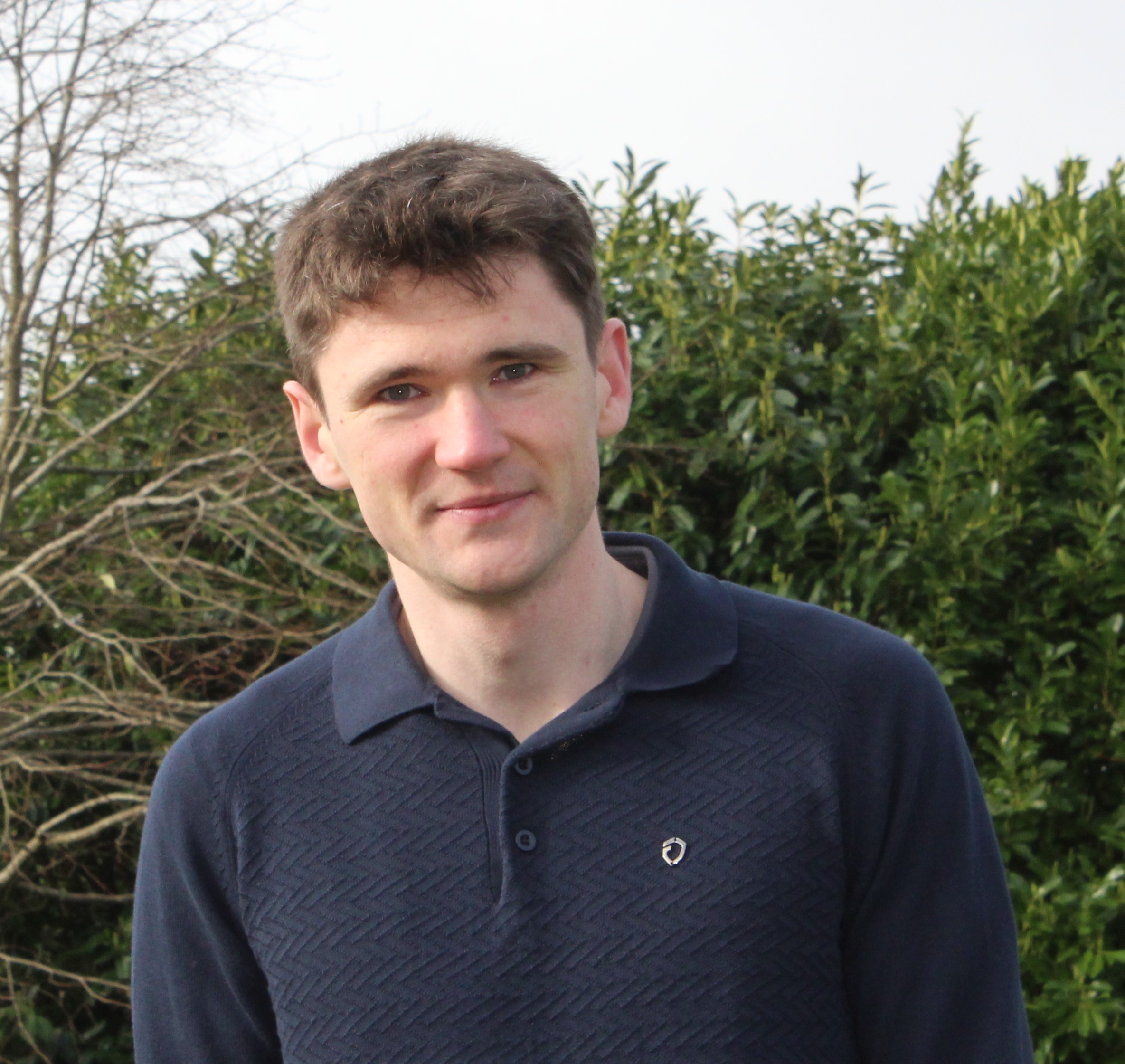 Assistant Professor of Entrepreneurship I e-mail: philip.odonnell2@mail.dcu.ie
Dr Philip O'Donnell was awarded his PhD by DCU Business School in 2020, his doctoral research focusing on entrepreneurship in resource-deprived settings. Much of his research centres on the Developing World, Africa in particular, and it covers topics such as livelihood strategies, economic informality, and social capital. Philip also has active research interests in the area of family business, having first become involved in the National Centre for Family Business at DCU in 2014. His professional background is in Banking and Finance and he lectures primarily in Entrepreneurship.
Martina Brophy

MPhil Scholar I e-mail:martina.brophy5@mail.dcu.ie
Martina Brophy is a funded research masters at DCU National Centre for Family Business. Martina's research interests include leadership, gender and family business. Recently, she presented at the world's leading entrepreneurship conference, Babson College Entrepreneurship Research Conference 2018. Martina has co-authored a teaching case entitled 'Teeling Whiskey Company: A tradition of family entrepreneurship and whiskey distilling' which was published in the International Journal of Entrepreneurship and Innovation in 2015. Her research is co-funded by the Irish Research Council and PwC Ireland.
Keeva Farrelly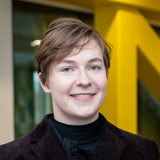 Research Assistant in Family Firms l e-mail: keeva.farrelly@dcu.ie l tel: +353 1 7006482
Keeva Farrelly is a Research Assistant at DCU National Centre for Family Business. Prior to taking up employment at the Centre, Keeva was employed by Durham University's School of Education and the Educational Endowment Foundation, assessing classroom experiments that aim to combat educational inequalities. Keeva has previously worked in research and social policy at Boston College Sociology Department and within the Irish homelessness services. Keeva holds a Bachelors in Sociology & Social Policy from Trinity College and a Masters in Education from Durham University. Research interests include power dynamics in the research process, institutional and systemic discriminations and queer youth studies.
Other associate investigators in the DCU Centre for Family Business are:
Dr Declan Curran, Economics
Research interests incude the empirics of economic growth across regions and within inducstry sectors, and the application of spatial econometric methods to these issues.
Dr Finian Buckley, Work & Organisational Psychology
Research interests include organisational psychology, innovation in SMEs, trust, learning and self-regulation, work motivation and management education.
Dr Brian Harney, Strategy and HR
Research interests include strategy and growth in SMEs, people management in smaller firms, enterprise education and university technology transfer.
Dr Caroline McMullan, Business Continuity Management
Research interests include business continuity management, crisis management and emergency management.
Dr Ruth Mattimoe, Management Accountancy
Research interests include business intelligence in owner-managed SME businesses, professional service firms and knowledge-intensive firms, business models and performance measurement.