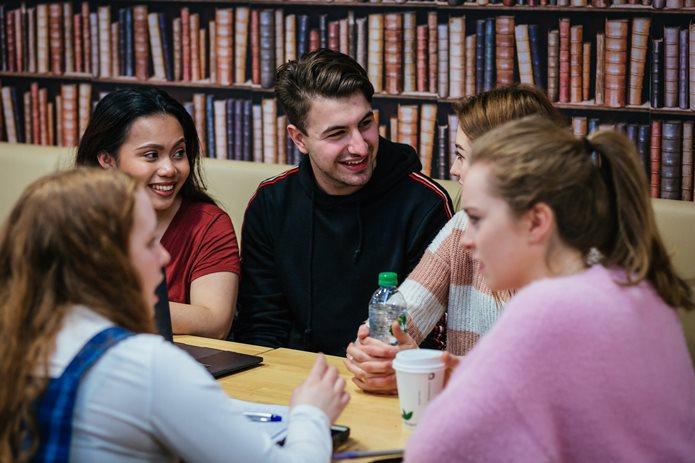 DCU and FutureLearn announce new scholarships to mark World Refugee Day
Dublin City University has announced a total of 20 new scholarships to mark World Refugee Day, with ten provided through a university partnership with FutureLearn, Europe's leading online social learning platform.
The DCU/FutureLearn scholarships will enable Irish-based refugees and asylum seekers to access short online courses on FutureLearn's upgrade model and pursue certificates of achievement.
There are now a total of forty scholarships available specifically through this partnership.
Of the other ten scholarships announced today, five will be provided through DCU Connected (the university's online learning platform) and five will be on-campus undergraduate scholarships, one from each of the university's five faculties.
To date, there have been more than 60 scholarships offered by DCU to people from a refugee or asylum-seeking background through either undergraduate on-campus study or online distance learning.
A number of these scholarships have been supported through philanthropic contributions from supporters of DCU Educational Trust.
Today's announcement builds further on DCU's designation as a University of Sanctuary, announced in December 2016 in recognition of a range of initiatives demonstrating commitment to welcoming asylum seekers and refugees into the university community, and to fostering a culture of inclusion for all.
DCU was the first Irish university to receive this designation, awarded by the City of Sanctuary, an organisation that supports efforts in the UK and Ireland to build a culture of hospitality for people seeking sanctuary.
The President of Dublin City University, Professor Brian MacCraith said:

"The awarding of these scholarships indicates the strength of DCU's commitment to our status as a University of Sanctuary, and to the values of social justice and inclusion.

I am particularly delighted that our partnership with FutureLearn has allowed us to harness the power of online learning to provide educational access to students from our refugee and asylum seeker communities."

Professor Mark Brown, Director of the National Institute for Digital Learning said:

"These scholarships build on DCU's strong commitment to promoting access to higher education and our considerable expertise in designing new models of online learning. I

n November, DCU will be hosting the ICDE World Conference on Online Learning in the Convention Centre Dublin."

Mark Lester, Managing Director, Universities and Educational Partnerships at FutureLearn commented:

"Our mission at FutureLearn is to transform access to education so we're delighted to be part of this initiative from DCU and to be extending our relationship with a partner who's aligned with our mission."
******************************************
The FutureLearn platform has almost ten million subscribers globally and uses leading-edge learning design and the latest digital technology to offer flexible online short courses as well as undergraduate and postgraduate degrees.
For further information on the full suite of DCU scholarships, available under the University of Sanctuary click here
The closing date for completion of campus scholarship applications is July 1st, 2019 The closing date for completion of online scholarship applications is August 12th, 2019
If you have applied for a DCU University of Sanctuary Scholarship and have a question on your potential course of study, please email studenthelp@dcu.ie
Applications are also sought for the innovative MA Refugee Integration, a one year full time course; offering two partial scholarship, worth €4,000 each, to cover 50% of fees.
Closing date for scholarship applicants is 30th June 2019.
Fighting Words, in collaboration with DCU's MELLIE sanctuary storytelling project and the Gate Theatre, is once again offering a series of Theatre Making Workshops for residents of Direct Provision centres in the Gate Theatre, in July 2019.
The workshops are free and transport costs are provided. For further details and to register, contact Orla Lehane at orla@fightingwords.ie no later than June 28th.