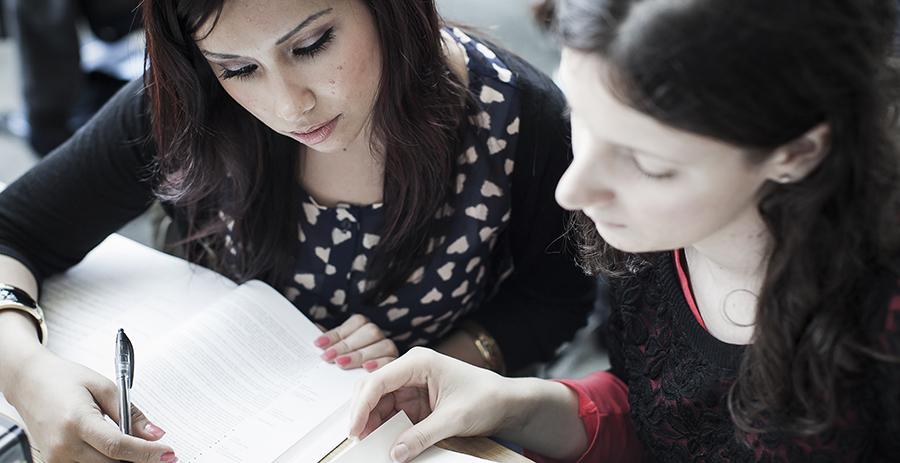 DCU announces 30 scholarships to mark World Refugee Day
Dublin City University, Ireland's first formally designated University of Sanctuary, has announced 30 scholarship options for Irish-based refugees and asylum seekers ahead of World Refugee Day (20 June).
The announcement coincides with a recent study at the university that shows the significantly positive impact that access to higher education can have on the quality of life for refugees, their sense of themselves and their ability to realise future goals.
The study, carried out by a team in the National Institute for Digital Learning (NIDL) at DCU, looks at the transition experiences of refugees to study online. It highlights the need to remove existing barriers - financial, structural, cultural and digital equity - to support refugees in gaining access to education.
Five new scholarships for online programmes will be available through DCU Connected, bringing this to a total of 15 DCU Connected scholarships. An additional five undergraduate, on-campus, full-time scholarships will be available, one from each of the university's five faculties.
A further ten scholarships will be provided through a university partnership with FutureLearn, Europe's leading online social learning platform. These DCU/ FutureLearn scholarships will enable the ten Irish-based refugees and asylum seekers to access all short online courses on FutureLearn's upgrade model for one year and to pursue certificates of achievement in those courses.
To date, there have been 64 scholarships awarded by DCU to people from a refugee or asylum-seeking background through either undergraduate on-campus study or online distance learning. A number of these scholarships have been supported through philanthropic contributions from supporters of DCU Educational Trust, the University's Foundation.
President of Dublin City University, Professor Brian MacCraith, said:
"After the events of recent months, it is now clearer than ever that higher education institutions should redouble their efforts to create a safe and tolerant learning environment for all, through initiatives such as the University of Sanctuary. The awarding of these scholarships is a signal of DCU's longstanding commitment to the concept that access to education should be based on ability alone. Thanks to our strategic partnership with FutureLearn, we are continually broadening the accessibility of DCU's unique learning experience."
Commenting on the research, Professor Mark Brown, Director of the National Institute for Digital Learning at DCU, added:
"Our research has shown how impactful the University of Sanctuary scholarship programme has been for refugees and asylum seekers. This is a direct result of extending access to higher education. However, the research has also revealed, and given us real insight into, the very real challenges still facing refugees and asylum seekers in Ireland."
Justin Cooke, Chief Content and Partnerships Officer at FutureLearn said:
"At FutureLearn our mission is to transform access to education, which is why we are incredibly proud to partner with Dublin City University to offer scholarships that will help refugees and asylum seekers in Ireland access a world-class online learning experience. We believe that a quality education is something that should be available to all. By opening up our platform to those who might not otherwise have had access to it, we hope to continue making a real impact for learners of all backgrounds."
For further information on the full suite of DCU scholarships, available under the University of Sanctuary go to https://www.dcu.ie/sanctuary/scholarships.shtml. You might like to hear scholarship student Olufunke Olarinoye's powerful story of how she was able to cope and rebuild with the help of a University of Sanctuary scholarship to study online through DCU Connected after tragically losing her daughter.
The closing date for completion of campus scholarship applications is July 1st, 2020 (via CAO Change of Mind)
The closing date for completion of DCU Connected online scholarship applications is Monday 10th August, 2020.
The closing date for completion of the FutureLearn online scholarship applications is Monday 10th August, 2020.