Office of the Chief Operations Officer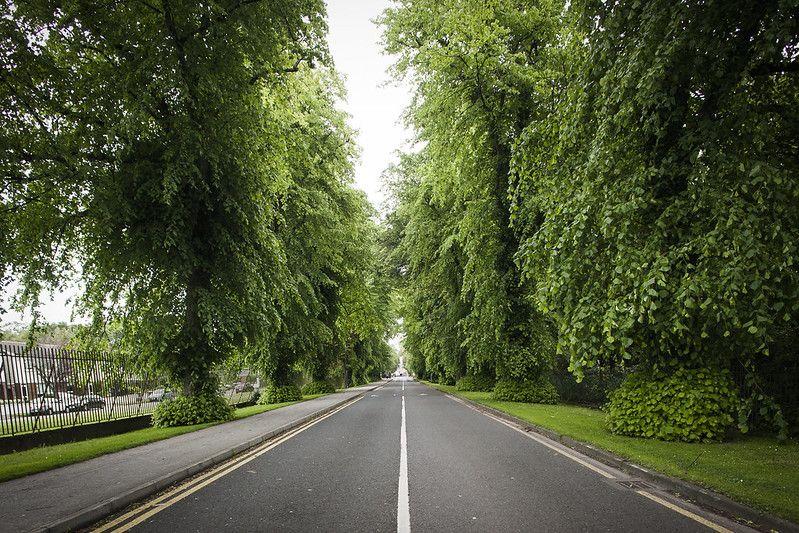 Sustainability DCU
About Sustainability DCU
DCU is committed to placing sustainability at the core of all the University's activities - Sustainability DCU works with external and internal stakeholders to accomplish this.  
What is Sustainability about? 
In a normal day we consume resources from the food we eat to the fuel to drive our cars and the electricity that lights our homes and offices. These resources are grown or manufactured from natural materials that come from the Earth and there is only a limited supply. While some of the resources are renewable i.e. they replenish themselves, many are not and therefore will run out. But the bigger issue is that through the manufacturing and consumption of these resources carbon dioxide is produced and over the last 100 year or so the levels of carbon dioxide in our atmosphere have grown at an exponential rate. The impact of this increased carbon dioxide in the atmosphere is climate change*. So Sustainability is looking for the fair and equitable balance that is needed to share the earth's resources between all its inhabitants while working toward reducing our carbon emissions to zero. It is an enormous task that we must all tackle together.
Sustainability DCU seeks to embed a sustainability ethos at DCU that will underpin all our activities here. Our academics and researchers are working on many of the related issues from Education for Sustainable Development, Green Finance and Business models to Water, Waste and Energy research in our new Sustainable Economies and Societies Research Hub. Our Estates Office works hard to not only save financial resources but also to reduce our impact on the environment through energy efficiencies, greater waste management and enhancing the green environment on campus. Our An Taisce Green Campus Committee supports many initiatives across campus engaging both the students and staff in projects where we can together have an impact on increasing the sustainability of our campus.
DCU is leading by example and instilling in our graduates a knowledge and understanding of sustainability with the vision that they will incorporate this ethos in their future personnel and working lives.
DCU's Sustainability policy can be viewed here.
*For further information on Climate Change please see the IPCC Fifth Report:www.ipcc.ch
Follow us on Facebook : 
https://www.facebook.com/sustainabilitydcu
Climate Action Plan 
In our strategic plan 2017-2022 DCU committed to putting Sustainability at the core of the university.  The newly established cross institutional Sustainability Council is in the process of developing a new sustainability charter for DCU and a Sustainability Plan (2019-2022) to enable and demonstrate our commitment to transforming ourselves, our institution and the community surrounding us to meet these sustainability challenges.
This is the first Climate Action Plan for Dublin City University.  It identifies the scale of the challenge across all University activities and the action we will undertake to address this challenges.  We are committed to ensuring that all our graduates understand the challenges of environmental sustainability and have the sustainability competencies that will equip them with them to be Global Citizens, inspired and empowered to take the actions necessary for a sustainable future. A review of programmes and modules that contribute to education for sustainability within different disciplinary areas across DCU will be undertaken, with a view to generating a map of relevant modules relating to sustainability, and identifying areas where sustainability education can be infused or enhanced within particular programmes. Following this it is proposed to provide workshops and materials to up-skill staff on principles, processes and key competencies in educating for sustainability within DCU, and in doing so, further enhance the infusion of education for sustainability within undergraduate programmes in line with DCU's Strategic Plan (2017-2022). We are equally committed to undertaking sustainability focused research and to demonstrating sustainable solutions within our Living Lab campuses. 
DCU is also committed to demonstrating leadership in our operational sustainability and is committed to understanding the impacts of all our activities and establishing science based targets and action plans to reduce and mitigate these impacts.  It has become apparent thought the work of the Sustainability Council that meeting our science based targets (4.2% annual reduction to 2030 based on a 1.5deg scenario) will be extremely difficult given the current practices and resources available.  To meet these challenges systemic changes will be required. This current iterative plan does not address these systemic changes but the actions that can and will be implemented to begin our journey.
Put in links here to 2018 and 2019 Carbon Footprint reports and contacts email for anyone who wants data
 

SEAI Sustainable Energy Community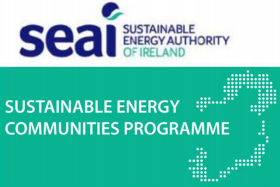 Welcome to the DCU SUSTAINABLE ENERGY COMMUNITY
Taking the hassle out of making energy-efficiency improvements to your home!
As you are all aware DCU is consistently leading by example and Sustainability DCU embeds a sustainability ethos at DCU that underpins all our activities here. Now Sustainability DCU, in partnership with the SEAI is supporting the DCU community to help you make energy efficiency improvements to your home.
The DCU Sustainable Energy Community (SEC) facilitates a one-stop shop where you can find out about; the types of upgrades you could make to your property, the different technologies and their suitability to your individual home energy needs, the grants available and the application process, additional funding options and how to find an energy professional in your area.
Here are a few examples of some of the grants available
A maximum grant of €5,000 is available for qualifying electric vehicles with a List Price of more than €14,000.
Insulation and Heating Controls (homes built and occupied before 2006)
●        Attic insulation €400
●        Internal insulation 'dry-lining' for an apartment €1600
●        External insulation 'the wrap' detached house €6000
Heat Pump Systems and Solar Water Heating (homes built and occupied before 2011).
●        Heat Pump (Air to Air) €600
●        Heat Pump (Air to Water, Ground Source to Water, Exhaust Air to Water, Water to Water) €3500
●        Heating Controls Upgrade €700
●        Solar Water Heating €1200
There is also up to a €300 bonus available for multiple upgrades!
Not sure where to start?
The first step is to assess your home's energy efficiency. We have a number of Home Energy Kits available to borrow. They are also available to loan from your local library. (you can put my contact details here if you want)
You could also engage a professional to carry out a home energy report on your dwelling. Click on the links to read case studies of home energy reports supported by the DCU SEC.
Click on the links to presentations from our past events and please join us on the 27th of March when we will be demonstrating how to complete the grant application process for SEAI grant funding.
DCU SEC Presentation Workshop 1 19 September 2019
DCU SEC Presentation Workshop 2 21 November 2019
In the meantime here are some tips to improve your energy efficiency at home.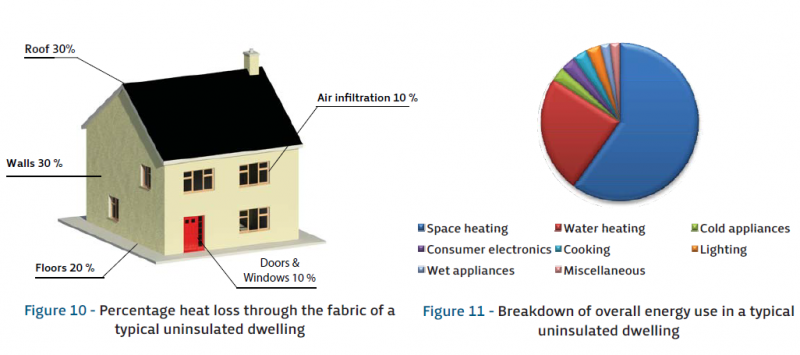 Image source: SEAI (Gillian's presentation)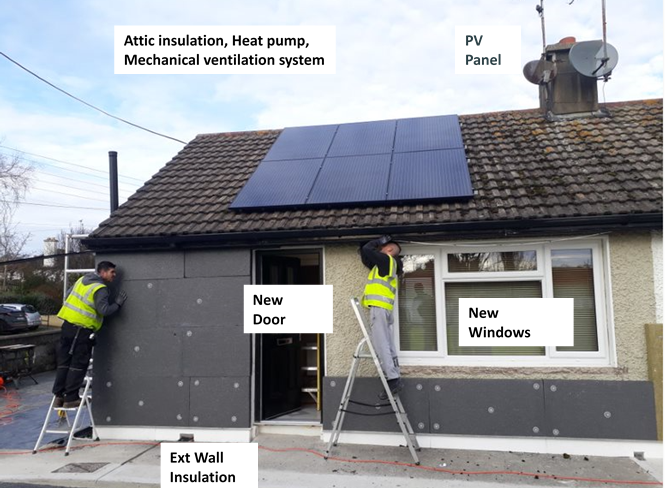 Image source: Plan Energy (Nicola's presentation)
The DCU Biodiversity Plan (DRAFT) for the campuses which links to the national pollinator plan outlines DCU's commitment to protecting biodiversity and embedding this protection into decision making across all sectors of the University including: building and grounds management, public realm spaces and in the construction of new buildings.
The overall aim of DCU's Biodiversity Action Plan is to enhance and protect biodiversity, and to ensure that every member of the DCU community understands its importance in our lives.
This Biodiversity Action Plan has been developed to:
Highlight DCU's unique biodiversity value

Propose recommendations to maintain the University's biodiversity

Enhance pollinator diversity and increase the carbon absorption by vegetation

Identify opportunities for the University to enhance and protect its biodiversity

Communicate the importance of biodiversity to the DCU community

Support the Dublin City Council Climate Change Action Plan 2019-2024, the All Ireland Pollinator Plan 2015-2020, the EU Biodiversity Strategy and the United Nation's Sustainable Development Goals.
DCU has also joined the National Pollinator Plan