The DCU Community Garden
The DCU Community garden is open to all staff, students and DCU alumni along with member and organisations from our local community for utilisation as a resource for teaching, research, education, training and community engagement.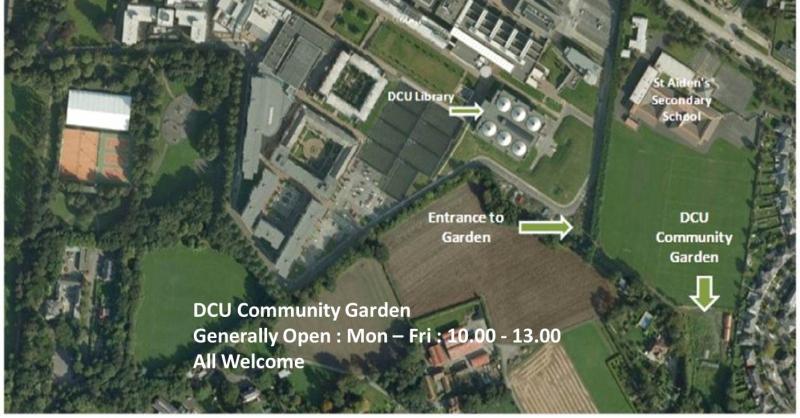 Directions
The entance to the DCU Community Garden is behind the library on the eastern edge of the Glasnevin campus. In the most easterly corner of the campus there is a gateway that leads down to a 1.6 acre off grid garden. Please click here for more information on how to get to the DCU Glasnevin campus.
How to engage
To become a member of the DCU Community Garden you can download a membership form here and return it by email to garden@dcu.ie
A copy of our health and safety statement for the garden is availabe here
Further Information
Contact Samantha Fahy 01-700 7626 or email samantha.fahy@dcu.ie