President's News
March 2020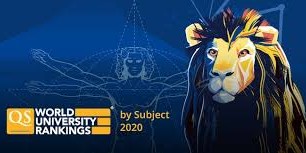 Strong DCU Performance in QS Subject Rankings
DCU has performed strongly again in the The QS World University Rankings by Subject we're published in the past few days and it was pleasing to see strong performances by DCU across a range of disciplinary areas.

DCU is ranked in the Top 200 globally in two subjects. In Education we moved into the 151-200 ranking, up from our 201-250 placing in 2019. Communications & Media Studies remains in the 151-200 band and DCU was the only Irish institution to be ranked in this subject area.
In both Modern Languages and English Language & Literature we rank in the top 250. In Business & Management Studies we also maintain a top 250 placing, and are among the top 3 in Ireland.
DCU has held its position in the 251-300 ranking band for Computer Science & Information Systems and for Accounting and Finance.

Other subject rankings for DCU include:
● Engineering - Electrical & Electronic 301-350
● Chemistry 301-350
● Engineering - Mechanical, Aeronautical & Manufacturing 351-400
● Biological Sciences 451 - 500
● Physics & Astronomy 551-600

The 2020 rankings were compiled based on a review of 1,368 universities across the world.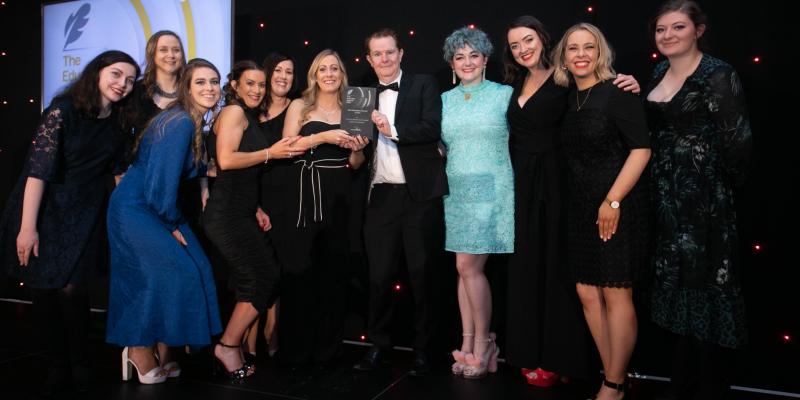 Double Win at Education Awards
Congratulations to the two DCU teams who were announced as winners at the recent Education Awards Gala.
The award for the 'Best Business and Third Level Education Collaboration' was presented to the 'DCU Access to the Workplace Programme' and its business partners. The scheme offers high quality summer work placements for DCU Access 2nd year Students. Last summer 50 students were employed at over 40 companies and organisations. Congrats to Jason Sherlock (DCUET), Fiona Hudson (DCU Access) and their colleagues for pioneering this initiative.
The 'Best Education Outreach Award' went to the DCU Centre for Talented Youth Ireland (CTYI). CTYI was established in 1992 to meet the needs of high ability students aged 6 to 17 years. Under the able leadership of Colm O'Reilly, the Centre runs successful annual programmes for tens of thousands of children and young people.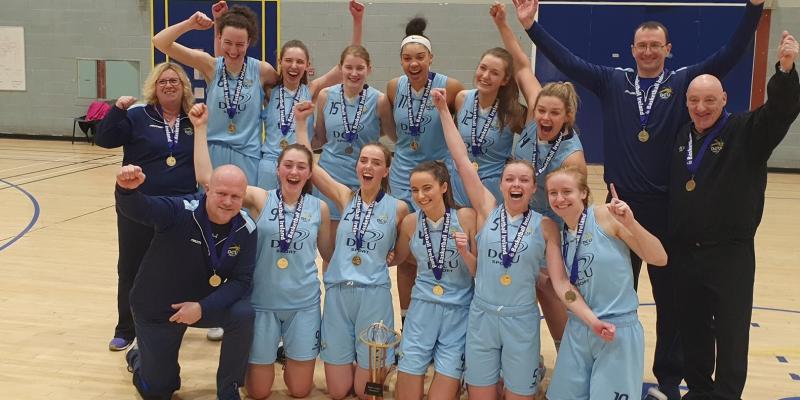 More Sporting Glory for DCU Teams
Major congratulations to DCU Mercy who are the new Basketball Ireland Women's Super League champions. The team were crowned champions last weekend when they defeated Galway's Maree Basketball Club by 81-58 points in their second last game. Meanwhile, in Men's Basketball, DCU are the new Freshers Intervarsity Champions.
DCU Athletics Academy recorded more success at the recent (Irish Universities Athletics Association (IUAA) indoor championships held in Athlone IT. Our men's team won their fourteenth consecutive title while the women's team won their thirteenth in a row. The teams brought home 25 medals in total. The Men's 4 x 200m team and Triple Jumper Saragh Buggy also recorded new IUAA records.
These latest successes add to a year of impressive sporting achievement that has seen DCU win the Sigerson Cup and Collingwood Cup.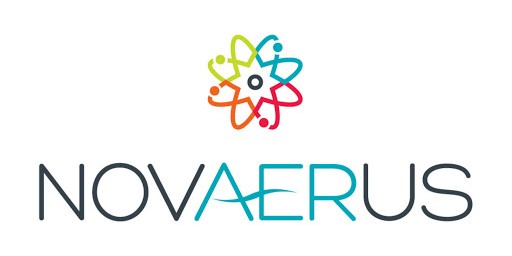 Alpha Company Helps Tackle CoronaVirus
Innovative technology developed by DCU Alpha Novaerus is being put to use to help the Chinese health system in its battle to deal with the COVID-19 outbreak.
Novaerus has donated several air dis-infection devices to two hospitals in Wuhan, the Chinese city at the centre of the outbreak. Among the donation of goods is a Defend 1050 for each facility, the company's latest innovation in infection control. Novaerus portable air dis-infection units use patented plasma technology that kills airborne viruses.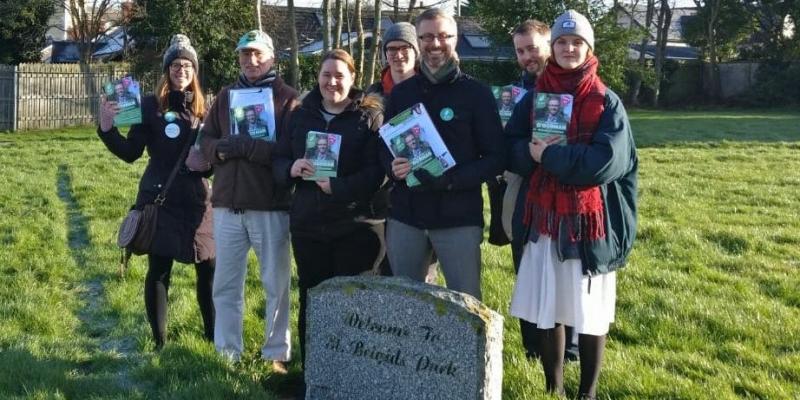 DCU TD Takes His Seat!
DCU has a new TD in Dáil Eireann in the shape of Dr Roderic O'Gorman from the School of Law and Government. He was elected as a Green Party TD for Dublin West in last month's general election, having first contested the constituency in 2007. Roderic is the first ever DCU employee to win a seat in Dáil Eireann.
The general election also saw three of our alumni elected - Duncan Smith who is a graduate of the MA in International Security and Conflict is the new Labour TD in Dublin Fingal, Fine Gael's Helen McEntee was returned in Meath East, Sinn Féin's Ruairi O'Murchú in Louth, and Fianna Fáil's John Lahart in Dublin Southwest.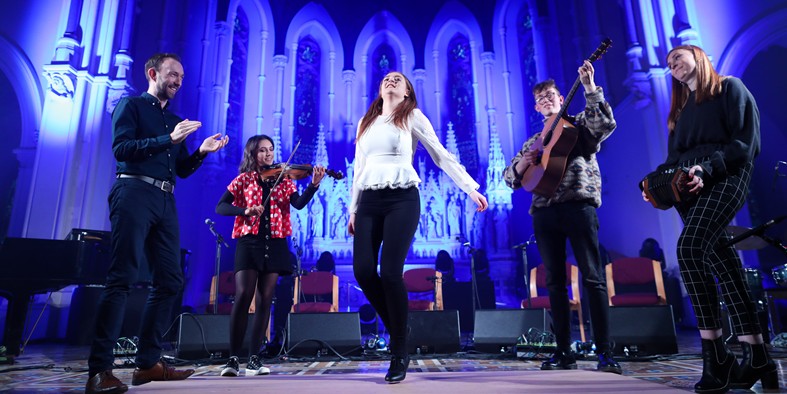 DCU40 Gala Concert
Tickets for one of the key events of our DCU 40 celebrations have just been released. Featuring the extraordinary talents of the DCU community, plus some special guests, the DCU40 Gala marks four decades of growth and transformation, and celebrates the start of the next chapter for DCU.
All proceeds from the DCU40 Gala go directly to DCU's charity partner, Barretstown in support of its incredible work for children living with serious illness. Alongside fundraising for the charity, staff and students can also take part in volunteering at the centre.
The Gala is being planned under Anam, DCU's arts and cultural initiative, and will take place on Friday 24 April, 7.30pm, in Mahony Hall, The Helix. Family and Friends are welcome. Book early here to avoid disappointment.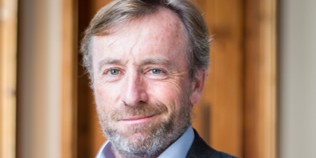 Éamonn Quinn Takes the Chair of DCUET

Congratulations to the newly-appointed Chair of DCU Educational Trust, Éamonn Quinn. We are delighted that Eamonn has agreed to take on this important role for the University. He has extensive experience in business and investment and previously served as Marketing Director and Deputy Chairman of Superquinn. Eamonn is also widely known from his role in the popular RTE programme 'Dragon's Den'.

Éamonn replaces Larry Quinn, whose highly successful ten-year term included the launching DCU's first ever capital campaign, 'Shaping the Future', which has already raised over €80m for the University. Larry deserves our deep gratitude for his great leadership during that time.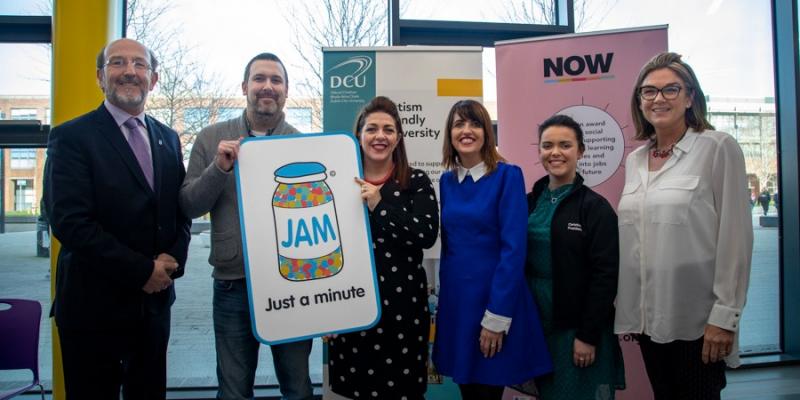 First University to recognise JAM
DCU has become the first university in Ireland to recognise the JAM Card, which helps people with disabilities who need 'Just A Minute'. The initiative is designed to make life easier for members of the community who may, for example, have autism, acquired brain injury, a learning difficulty (or any hidden disability) which may mean that they need 'Just a Minute' to allow them to complete their business.

JAM Cards are available in the Disability & Learning Support Offices, through the Autism-Friendly Coordinator and at the Student Advice Centres on the Glasnevin and St Patrick's campuses. The app can also be downloaded for free.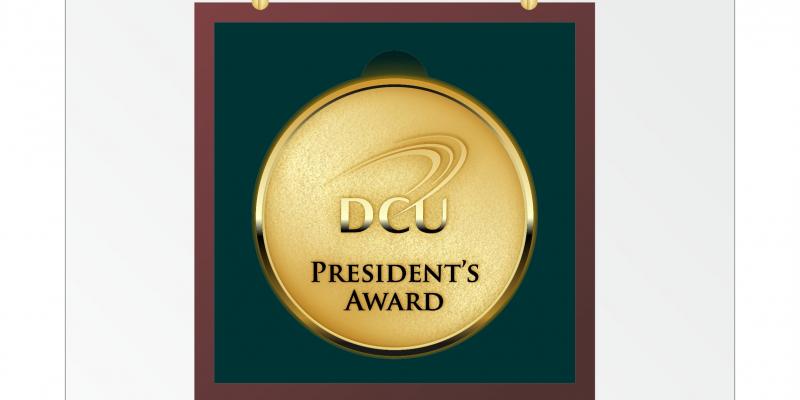 New President's Awards Medals Unveiled
With the first of this year's President's Awards ceremonies on the horizon, we can unveil our beautiful new President's Award Medals. The aim is to have a standard DCU medal that is common across all of the President's awards. The first recipients of the medals will be the winners of the President's Awards for Engagement & Innovation, at a ceremony in the Helix on April 1. You can register for attendance here.
The President's Awards for Teaching takes place on April 30 and the President's Awards for Research & Impact is on May 6.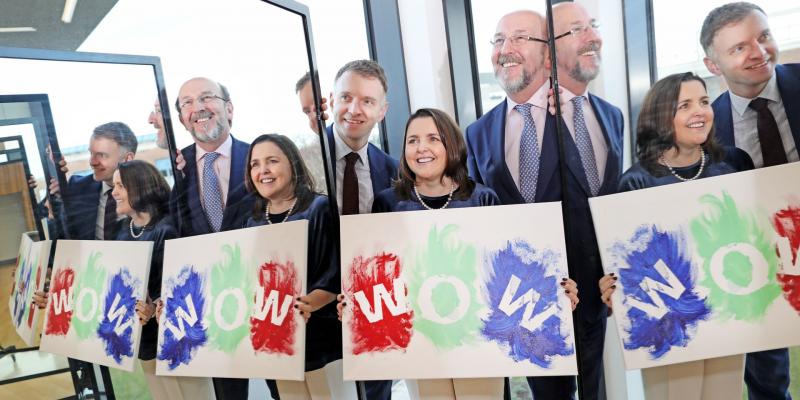 Women on Walls at Future-Tech
Portraits of pioneering women from a broad range of STEM disciplines are to be given pride of place on the walls of Future-Tech, our new €50m facility STEM facility. The 'Accenture Women on Walls at DCU' initiative was launched recently with an open call to artists to create the new images of five renowned STEM pioneers:

● Beatrice Alice Hicks (Engineer, 1919-1979)
● Katherine Johnson (Mathematician, 1918-2020)
● Dame Kathleen Lonsdale (X-ray Crystallographer, 1903-1971)
● Barbara McClintock (Cytogeneticist, 1902-1992)
● Kathleen (Kay) McNulty (Mathematician and Computer Programmer, 1921-2006)

This exciting visual arts project not only recognises the achievements of a group of extraordinary women but also enhances the visibility of female leaders in STEM.
Artists are welcome to submit a proposal to Business to Arts before 5pm on Friday, 17 April 2020. It is anticipated that the successful artists will be selected in June and that the completed artworks would be launched in Winter 2020. Further information is available here.