Primary Department
School of Applied Language & Intercultural Studies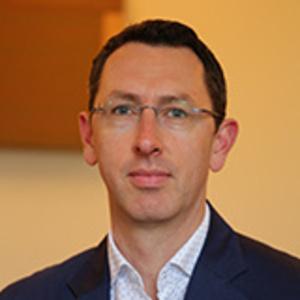 Phone number: 01 700

6144
Email Address
ciaran.dunne@dcu.ie
Academic biography
Ciarán is DCU's first Transversal Skills Director. This innovative role is dedicated to helping students thrive in an increasingly unscripted and rapidly changing world, by identifying key transversal skills which all students should have, regardless of their field of study, and ensuring that these are embedded into their learning experience in an impactful way. Examples of such transversal skills include creativity, data literacy, multilingualism, interpersonal skills, personal agility, entrepreneurship and future-thinking.

Prior to commencing the role of Transversal Skills Director, Ciarán was an Associate Professor in the Faculty of Humanities and Social Sciences. He holds an undergraduate degree in International Marketing and Languages, and after working as a Commercial Advisor in Spain for several years he returned to Ireland to work in the telecommunications industry before completing a MA in Intercultural Studies in DCU. Following this, he completed a PhD on intercultural relations between within the context of the internationalisation of higher education. His PhD was awarded an honorable mention, placing second globally, by the International Association of Intercultural Research in 2009 and he contributed to the development of Ireland's International Education Strategy 2010-2015.

Ciarán has delivered a wide variety of modules across multiple disciplines, including Spanish Language, Social Entrepreneurship, Sociology, Creativity, Futurism, Intercultural Studies, and Academic Skills. He has been Chairperson of the BA in Social Sciences and Cultural Innovation, the MA in Intercultural Studies, the Graduate Diploma in Applied Language and Intercultural Studies, and the MA in Comparative Literature. His research interests extend to multiple areas, and his work has been published in top-ranking Q1 journals across a variety of disciplines, including Creativity Studies, the Sociology of Sport, Intercultural Studies, International Education, and Qualitative Research Methodology, where his work on using Grounded Theory has received significant international attention. He has a strong interest in the field of Social Entrepreneurship, and works with external organisations active in the field and is also a Faculty Advisor to the DCU Enactus society for social entrepreneurship, representing Ireland at the Enactus World Cup in 2016, 2017, 2018 and 2020. He is passionate about creativity and leads the Credne Project, which seeks to foster the innate creative potential of staff and students in higher education. Ciarán has been nominated for teaching awards on numerous occasions and was the recipient of the award for 'Distinctive Approaches to Teaching' in the 2018 President's Award for Excellence in Teaching and Learning at DCU.
Research interests
Creativity Studies, Futurism, Transversal Skills, Social Entrepreneurship; Internationalisation of Higher Education; Intercultural Studies; Spanish cultural studies; Qualitative Research methods, especially Grounded Theory.