Faculty of Science & Health
Research Centres | Faculty of Science & Health
Research in the Faculty of Science & Health

Welcome to the Faculty of Science and Health (FSH) research page.
Our Faculty is currently the largest Faculty in the University, with 7 schools and 4 national research centres, 2 large scale research projects and 2 university designated research centres. FSH is both research intensive and research driven. As a Faculty, FSH proactively engages with university research hubs and platforms and continuously seeks to conduct research in the natural, human and health sciences that is of global significance and direct social, environmental and economic benefit. As a centre of excellence in health, industrial and environmental technologies, professional healthcare, therapeutic innovation and human performance, FSH achieves transformative outcomes through key strategic industry, clinical and academic partnerships. This in turn informs and enhaces the ongoing currency and quality of our taught programmes.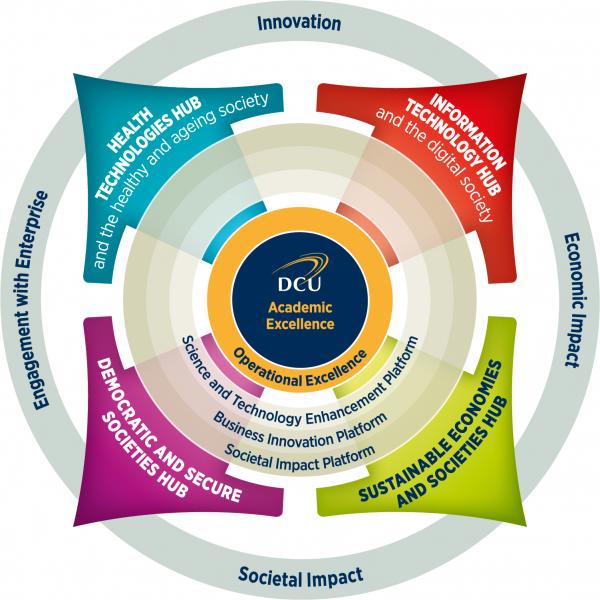 My role within the Faculty as Associate Dean for Research is to chair the Faculty Research Committee. The Faculty Research Committee has responsibility for the overall management of research activities, research strategy, issues of research quality and integrity and research policy developments in the Faculty. The committee liaises with other committees in the University including the Faculty Management Board, the University Research Committee and the Graduate Studies Board as well as other University boards. There is wide range of research activities within FSH and the purpose of this section of the Faculty website is to provide an overview of Faculty research infrastructure and activity. This section will also hightlight some current Faculty Principal Investigator activities as well as provide academic staff with useful information and links to additional research and innovation supports within the university.
I invite you to browse these pages and FSH school websites to learn more about how DCU Science & Health is transforming lives and societies.
Research Centres & Facilities