Faculty of Science & Health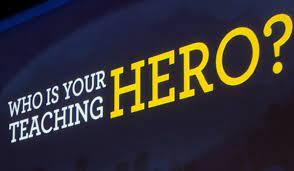 Science & Health Teaching Hero Award Recipients
So, how did we do? According to our students, we did quite a good job with four of our faculty colleagues celebrated at this year's national Teaching Hero Awards.
We give a virtual round of applause to Anne Kirwan in the School of Nursing, Dermot Walls and Emma Finlay in the School of Biotechnology, and Karsten Fleischer in the School of Physical Sciences, on their award winning and inspirational teaching.
What really matters to us is maintaining the standards of teaching and learning our graduates know and trust. Even in a pandemic, we have continued our high levels of  support and camaraderie between our teaching staff and students.
The Teaching Hero Awards is coordinated through a partnership between the National Forum, the Union of Students in Ireland and other students' unions across the country. Now in its third cycle, these accolades are all the more special because it is our students telling us to pat ourselves on the back for a job well done - for this feedback we are truly grateful.
We want to take this opportunity to thank all of those who voted for our colleagues in the faculty. We will continue to work as hard as ever to make the university experience in the Faculty of Science and Health uniquely informed, supportive and enjoyable. 
---