School of Health and Human Performance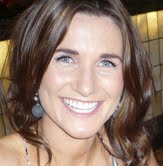 PhD Researcher
Name: Ms. Sarah Hughes
Contact email address: hughess3@gmail.com
For Qualification of Study: Ph.D.
Research Title: Effect of Exercise on Vascular Health in Men and Women with Coronary Artery Disease
Sarah is undertaking her PhD in Clinical Exercise Physiology with a focus on vascular biology. Her programme of studies compares the efficacy of high-intensity intermittent exercise to traditional moderate-intensity continuous exercise on endothelial function and platelet/endothelial-derived microparticles (blood biomarkers) in men and women with coronary artery disease. Endothelial function, assessed using high-resolution ultrasonography, is used as a surrogate measure for coronary artery disease.
Funding: Science Foundation Ireland (SFI)
CLARITY: Centre for Sensor Web Technologies
Supervisor: Professor Niall Moyna