Coaching Masterclass 2017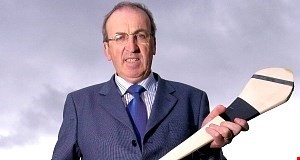 The coaching masterclasses that took place at DCU this March offered a rare and invaluable insight into the minds of amazing athletes, coaches, volunteers and entrepreneurs. As students, it was a great opportunity to be exposed to these individuals right here at our own university. Each speaker brought their own set of experiences and wisdom that were both fascinating to listen to but also directly relatable to our own academic and sporting lives.
Paudie Butler's understanding and compassion towards people was a reminder of everything that is sacred and important about sport. Beyond the trophies and the successes and rivalries lies the joy and the values that sport instils in us. It was clear that Paudie embodied the integrity, humility and patience of which he spoke about. Despite having played and coached at county level for Tipperary and Laois, the majority of his anecdotes were derived from the time he spends coaching the very youngest children in the GAA community. His pure, unadulterated passion and desire to keep learning were inspiring and refreshing, especially in a time when the sporting world seems ever more consumed by win-loss ratios.
Both Matthew Wilkie (Head of Coach Development with the IRFU) and Andy Muir (co-founder of Sport Logic) continued the theme of player-centred approaches to leadership and performance development. 'Leadership' has become somewhat cliched both in and out of sport but Matthew presented us with a critical analysis of everything that is involved in becoming a successful leader and challenged us to think about what type of leader we would like to be known as. Both Wilkie and Muir discussed the value of taking ownership of yourself, whether that be as a player or in a coaching capacity.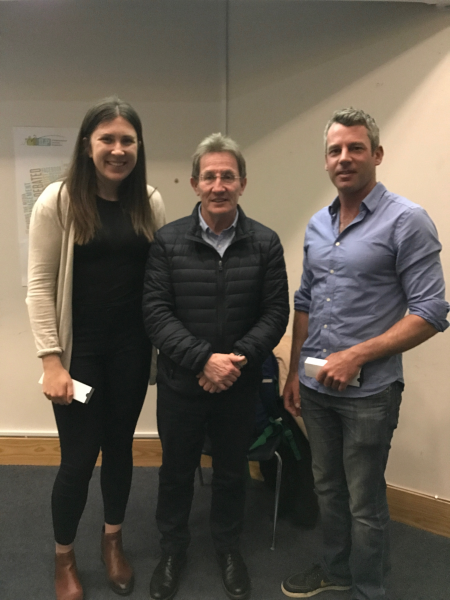 Saturday kicked off with Olympic medalist Annalise Murphy and her coach Rory Fitzpatrick presenting us with an astoundingly honest account of what it's like to be a professional athlete through times of success and failure. It was unprecedented to us as young students to hear an athlete of this stature discuss so openly the processes she went through to battle back from such a crushing loss as the 2012 Olympic Games. It's easy to focus on the success stories but for me, Annalise and Rory's comeback journey held more lessons than the stereotypical rise to fame. They showed the self-evaluation required in any good team and the physical and mental toil involved in reaching the top. However, what resonated most with me was their adaptability under pressure and their philosophy of never fearing failure. (Picture from Left: Annalise Murphy, Professor Niall Moyna DCU, Coach Rory Fitzpatrick)
The afternoon sessions switched focus from player orientated to discussing sport from a coaching point of view. Prior to this session, I had always only ever considered the work that coaches and management do on the pitch or in the training ground. I found it very interesting to learn of the struggles and challenges that coaches and management staff face in order to make events and competitions as enjoyable and memorable as possible for their athletes (even if it means counting down the minutes until it's all over). Be it a small local competition or something as large scale as the Paralympics, as Tommy McGowan, Para-cycling Team Leader discussed so eloquently, there are always setbacks. Be it equipment, kit, replacement parts or even the distance between accommodation and competition venue, challenges always arise and Tommy portrayed the importance and the extent of the behind the scenes planning undertaken by coaches that often goes unnoticed. Innovative solutions and assistance from connections in the host nation gracefully overcame any challenges that came Tommy's way and something that I can honestly say resonated with every attendee was the emphasis he put on thanking those who assisted him. The sporting arena is a place full of memories, experiences, highs and lows all of which are made possible by coaches and management teams who give so generously of their time and undertake more than we know on most occasions, which certainly is deserving of thanks!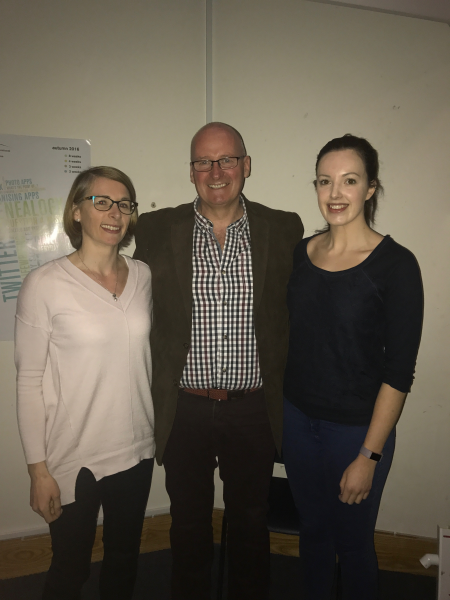 Tommy's meticulous planning of the likes of flights and accommodation for his athletes to ensure they had nothing to prevent them from succeeding was contrasted in both Liam Moggans and Philip Doyle and Sarahjane Belton's session, with them both discussing how a high performance culture can be harvested with the latter, through no fault of their own, unlike Tommy, having nothing to plan but still becoming historically successful! Optimal preparation is key and arriving before competitions with time allocated to adjust to the new surroundings and become accustomed to the climate and venue has become the norm in not only elite level sport, but sport of all calibres. However, this was not the case for the Six Nations Squad of 2013 under the coaching expertise of Philip Doyle and captained by Sarahjane Belton, in fact the only way they had managed to raise enough funds to even send themselves to a Six Nations was through bag packs and sleeping out in tents at their training venues. Remarkably, despite their lack of training equipment or properly fitted jerseys, or even a hotel bed to sleep on the night before their match against France, the hunger and passion that coach Doyle had developed within their environment and among the team saw them obtaining Grand Slam victory. Needless to say, changes in the structures and attitudes towards women's rugby followed and the high-performance culture which Doyle had established out of nothing, saw the Irish women in 2014 become the first Irish team to defeat the Black Ferns. One does not need excellent facilities, playing jerseys or even training equipment to be successful. Success can be harvested from a high-performance culture, something that requires no equipment or facilities. One can have "success on a shoestring." (Picture from left (Dr Sarahjane Belton, Former Irish Rugbys Womens Coach Philip Doyle, DCU Sport Science and Health Student Niamh Kelly Whyte)
Often a culture has already been established however, it may not be the most optimal one. Drinking sessions that followed matches have been replaced by foam rolling sessions, hydration point systems and recovery sessions. Changing pre-established cultures to develop a high-performance environment was discussed in our final day of sessions by both Dr. Andrew Cruickshank and Dr. David Passmore. Dr. Cruickshank, sports psychologist and lecturer in elite performance, shared how the way in which we, as coaches, interact with our athletes plays a vital role in establishing the goals and standards we expect. Sport is not just a physical performance with mental performance and state being a major component. We need to ensure that our athletes are also in optimal mental state as well as physical state to obtain the performances we desire. Mental states and preparation are very specific and require the athlete themselves to actively prepare and mind themselves. Dr. David Passmore has utilised technology in his hockey arena to encourage players to develop and challenge their skills by analysing footage and actively participating in their athlete preparations. This session really struck me and conveyed a very important message. While coaches assist in preparations, ultimately it is the athletes who are out competing and it is vital that they know and actively participate in their individual player development.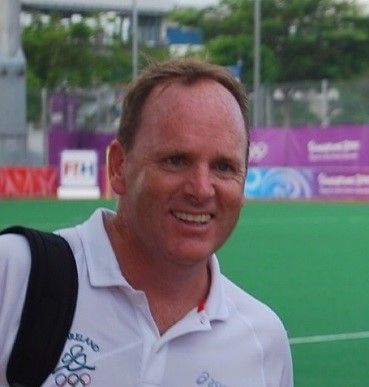 One can honestly say that these sessions, which were a development from last year's success, were extremely worthwhile. Covering topics from the player to the coach and everything from physical and mental preparation for competition to harvesting high performance cultures was certainly something that players and coaches, young and old can apply to their approach to sport, be it as a participant or a coach and we highly recommend attending