Name: Laura C. Twomey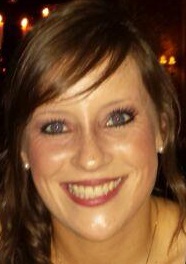 Contact email address: twomey.laura@gmail.com
Qualifications to date:
BSc. Physical Education with Biology
Currently completing PhD at Dublin City University
Research Title: The role of lifestyle on Platelet Epigenetics
Year commenced: 2012
Anticipated year of completion: 2016
Supervisor: Dr. Ronan Murphy
Research Summary:
Sedentary lifestyle and unhealthy diet are the prominent behavioural risk factors which lead to cardiovascular disease (CVD). Progression of CVD can be linked with platelet dysfunction. Here, the physiological platelet response is impacted by increased pro-aggregatory stimuli or diminished anti-aggregatory substances, generating a condition of platelet hyperaggregability.
Epigenetics refers to heritable changes in gene expression which do not involve alteration of the genetic code. Epigenetic drift was coined as a representation of the changes in DNA methylation as a direct function of biological age. microRNA (miRNA) negatively regulate gene expression through mRNA degradation or repression of translation. These small non coding RNA can be functionally active within platelets and have the potential to be reliable markers of epigenetic drift.
The role of platelet miRNA in physical activity/inactivity have not been clearly elucidated to date. I am investigating the physiological, cellular and molecular platelet function changes that occur in response to physical activity/inactivity amongst adolescents and adults.
This work was funded by the Irish Research Council.