The 36th Annual Congress of Psychology Students is an annual conference-style event where undergraduate and postgraduate Irish psychology students present their research and meet others from the Irish psychology community.

This year's Congress will be held on the 11th & 12th April in Dublin City University followed by a dinner and entertainment in the Regency Hotel, Dublin 9.
More information on talks:
Weird Science: An Introduction to Anomalistic Psychology - Professor Chris French
Manage your Stress in Minutes! Stress management for busy people - Dr Eva Doherty

Delegate Registration
2014 Registration Open February 19th 2014
Visa, Mastercard and Laser accepted Non-transferable, non-refundable.
Helpful information
Schedule of Oral Presentations
DCU is surrounded by a number of affordable accommodation options for Congress delegates.
The following is a handy collection of B&Bs and hotels close by DCU which you may find useful.
To view a map of DCU and the surrounding accommodation click here.
Accommodation

Special Rates

Distance from DCU

Hotels






Triple: €42

1.3 km North

Single: €45

Double: €47

Triple: €65

1.9 km North

Double: €50

2.1 km South

Double: €69

1.3 km South

Single: €69

Double: €89

1.1 km South

Bed & Breakfast






Single: €35

1.5 km North

Double: €60

Triple: €75

1.2 km South

Single: €55

Double: €70

Triple:€85

1.2 km South

Single: €55

Double: €80

Triple:€100

1.2 km South
Getting there
Public Transport
DCU is serviced by the following buses, which stop outside the University at the Ballymun Road and Collins Avenue Extension entrances or near to the University, with stops on the Swords Road, Glasnevin Avenue and Collins Avenue West (all short walking distances to DCU).
Dublin Bus Routes:
Number 1 Collins Avenue Ext to Sandymount (St. John's Church) via city centre
Number 4 Ballymun Road to Monkstown Avenue via city centre
Number 9 Ballymun Road to Limekiln Avenue, Walkinstown via city centre
Number 11 Ballymun Road to Sandyford Industrial Estate via city centre
Number 13 Ballymun Road to Grange Castle Business Park, Clondalkin, via city centre
Number 14 Collins Avenue West to Dundrum Luas Station via city centre
Number 16 Swords Road (Collins Avenue Ext) to Ballinteer (Kingston) via city centre
Number 17A Kilbarrick to Blanchardstown Centre via Glasnevin Avenue
Number 33 Balbriggan to City Centre via Swords Road (Collins Avenue Ext)
Numbers 41/41B/41C Swords to City Centre via Swords Road (Collins Avenue Ext)
Number 44 Collins Avenue Ext (Larkhill) to Enniskerry via City Centre
Number 104 Clontarf Road (Conquer Hill) via Vernon Ave, Donnycarney, Kilmore Road, Beaumont Hospital, Shanowen Road, Shanard Road (Santry)
Timetables: http://www.dublinbus.ie/Your-Journey1/Timetables/
Bus Eireann
Number 101 Drogheda, Balbriggan, Dublin via the Swords Road
Number 109A Kells, Navan, Dunshaughlin, Ratoath, Ashbourne, Airport, DCU
Timetables: http://www.buseireann.ie/inner.php?id=241
DART
The terminus of the 17A bus is at Howth Junction Dart Station.
Drumcondra Train Station
Maynooth Station to Drumcondra Station via Leixlip, Castleknock, Coolmine and Ashtown areas
From Drumcondra train station, you can take the following buses to DCU:
1, 11, 16, 33, 41, 41B, 41C and 44
By Car
Heading Southbound on the M1
Proceed along the M1 until you come to the roundabout that intersects with the M50 (Junction 3). Proceed southbound along the M50 and take the Ballymun exit (Junction 4). Take a left and drive through Ballymun. Turn left at the Collins Avenue/Ballymun Road crossroads. DCU is located on Collins Avenue 500m on the right hand side.
M50 Northbound
Drive through the Westlink toll bridge and continue along the M50 until the Ballymun exit (Junction 4). Take the third exit and drive through Ballymun. Follow the directions for DCU as outlined above.
From city centre
Follow the airport road which takes you through Drumcondra along the N1, towards the M1. Continue past the junction for Griffith Avenue until you reach the junction at Whitehall. At this crossroads turn left onto Collins Avenue. DCU is 500m on the left hand side
Presentation Guidelines
Oral Presentation
The oral presentations will last 10 minutes each, with 5 minutes for questions.
Before the Congress, you will receive an email confirming the session and time you are presenting in.
Sessions typically will include six delegates presenting, over the course of 1.5 hours.
Presentations should include the use of a Microsoft Powerpoint 2003 slideshow. Please save your .ppx file as compatible with this software. In particular, check for compatibility in regards special fonts, noises, animations, set timings etc.
Please note that during presentations, no internet access will be facilitated (no links to videos online or Prezi, for example).
Your presentation should be stored on a Windows-readable USB flash drive, as your Powerpoint file will be transferred to and presented from a Congress computer.
Arrive to the room you are presenting in five minutes before the start of the Session (not just before the start of your presentation itself), where you will give your USB to the session Chair, who will transfer your Powerpoint file.
Poster Presentation
The dimensions for the poster are A1 Portrait in either colour or black and white.
The follow must be present on your poster: the title, the authors' names, affiliated institution logo.
Ensure your text size is large enough for easy reading.
Bring your poster with you on Saturday 12th April, where you will be able to hand it over to a Volunteer at the registration table.
Follow us on Facebook or Twitter @DCUPsyCongress to keep up to on Congress news!
Parking
Parking in DCU is available on both Friday the 11th and Saturday the 12th. Please check the map below to see where parking is available on campus. While parking is free for Saturday the 12th, normal rates apply on the Friday. For further information on parking in DCU, please go to http://www.dcu.ie/estates/parking.shtml or you can download the DCU campus map by clicking here.
Weird Science: An Introduction to Anomalistic Psychology
Professor Chris French
2.00 Pm
Saturday 12th of April 2014
Professor Chris French is the Head of the Anomalistic Psychology Research Unit in the Psychology Department at Goldsmiths, University of London.
He is a Fellow of the British Psychological Society and of the Committee for Skeptical Inquiry, as well as being a Distinguished Supporter of the British Humanist Association and a member of the Scientific and Professional Advisory Board of the British False Memory Society.
He has published over 100 articles and chapters covering a wide range of topics within psychology. His main area of research is the psychology of paranormal beliefs and anomalous experiences. He frequently appears on radio and television casting a sceptical eye over paranormal claims, as well as writing for the Guardian and The Skeptic magazine which, for more than a decade, he also edited.
His most recent books are Why Statues Weep, co-edited with Wendy Grossman, Anomalistic Psychology, co-authored with Nicola Holt, Christine Simmonds-Moore, and David Luke, and Anomalistic Psychology: Exploring Paranormal Belief and Experience co-authored with Anna Stone. Follow him on Twitter: @chriscfrench
Manage your Stress in Minutes! Stress management for busy people
Dr Eva Doherty
6.30pm
Friday 11th of April 2014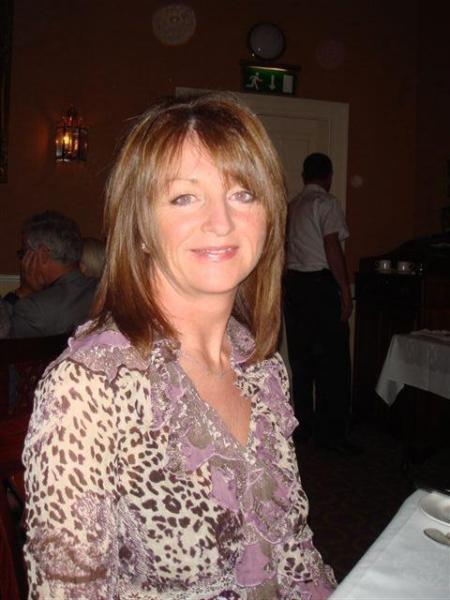 Most of us who are stressed think we do not have the time to relax or to practice Yoga or meditation and so stress becomes a vicious circle from which many of us do not seem to be able to escape.
This one hour talk will try to change that by presenting a 'menu' of stress-busting strategies which can be incorporated into hectic schedules. Following a brief overview of what causes stress and how it affects us, the strategies, which are based on over forty years of research, will be demonstrated. The presentation will be interactive and thought-provoking. Participants will be encouraged to contribute and ask questions.

Dr Eva Doherty, DClinPsych, RegPsychol (AFPsSI), CPsychol (AFBPsS) is a practising clinical psychologist and is Director of the Human Factors and Patient Safety (HFPS) training, research and assessment programme at the Royal College of Surgeons in Ireland (RCSI). The HFPS training is a mandatory component of the postgraduate professional training programme for surgical, emergency medicine and ophthalmology trainees. Eva initiated and currently leads and supervises trainees who opt to also study for the Postgraduate Diploma/MSc in Human Factors and Patient Safety at RCSI.
The HFPS training programme provides day seminars for trainees and more recently for consultants on topics which include medical error, risk management, communication, teamwork, conflict resolution, decision-making, disclosure, emotional intelligence, crisis management, stress management, professionalism and leadership. Each seminar is led by Eva and co-facilitated with a consultant surgeon or a consultant in emergency medicine.
Eva's recent publications and research interests include the topics of personality factors and medical training, emotional intelligence and professional medical competencies as well as the assessment of improvements and the provision of remediation in communication competencies following training.
Eva has designed and currently directs and teaches the professional development programme funded by the Health Services Executive (HSE) for non-consultant hospital doctors (NCHDs) which provides HFPS professional development programmes. In her clinical psychology practice, Eva works with adults who are experiencing a range of emotional difficulties and also conducts personality and emotional intelligence assessments.