School of Nursing, Psychotherapy and Community Health
Community Health
Community Health Academic Group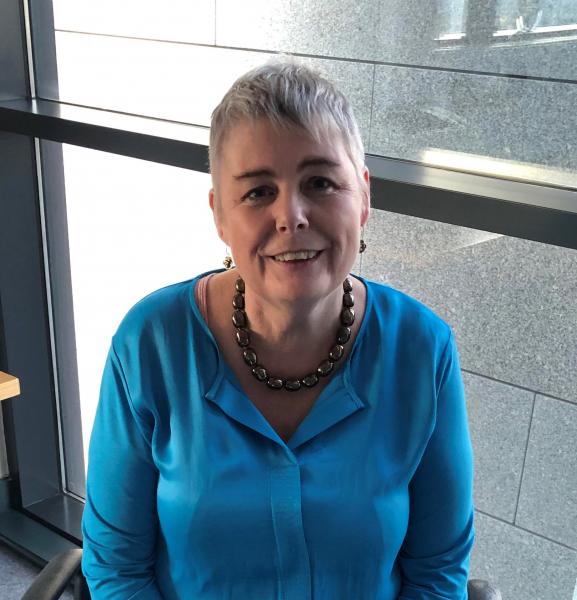 Dr. Briege Casey
Academic Lead (Community Health)
PhD, MSc, PGDipCHSEd, BNS, RGN, RNT, FESC.
The Community Health Academic Group comprises academics and practitioners who have a diverse range of skills, knowledge and interests in the areas of community and population health. We focus on the biological, psychological and social dimensions of health within societies and cultures.
This Academic Group is responsible for developing and delivering community, undergraduate and postgraduate educational programmes, conducting many community based research studies and working with local, national and global communities to ensure health equity.
The work of the group is underpinned by an ecological health perspective, participative approaches and ethical principles of justice and inclusion.
If you are interested in joining us, please explore the full list of available courses in our Undergraduate, Postgraduate and Professional Development programmes.
Keep an eye on the School's News and Twitter pages for more information throughout the year.
The Community Health Academic Group aims to study, protect and improve health within a range of community/social contexts and geographical locations.
We achieve this through:
Educational programmes to develop knowledge and competence among practitioners and community stakeholders using collaborative and participative approaches
A research portfolio that focuses on a range of community health concerns and attendant socio-political issues (for example; equity, marginalisation, diversity, poverty and wealth)
Strong and sustained partnerships with communities and community/political stakeholders to initiate, advance and support community health and social initiatives, at DCU and among our local, national and global community networks
The Community Health Academic Group is made up of Nursing representatives, i.e. staff contributing to nurse education (theory and clinical), research and programmes within the School and the Academic Group Lead:
Nurses and Midwives for Inclusion Health: Partnership in Practice
The aims of NMIH are to share and develop excellence in nursing and midwifery inclusion health and to support practitioners in professional and practice development, education and research.
Visit the website here.
Dublin North, North East Recovery College
The Recovery College takes an empowering and inclusive educational approach to mental health and wellbeing.
Visit the website here.
Rhythm Room Community Theatre
The Rhythm Room facilitates collaborative, staged theatre productions between DCU students and actors with intellectual disability.
Visit the website here.