Exam Success
Are you worried about the Semester One exams? Not too sure where to start with your study or how to manage stress in the exam build-up? Come to Exam Success, DCU's exclusive one day exam preparation course open to all DCU students! Exam Success is designed to support students perform to their personal best in DCU exams. You will learn how to revise effectively, manage exam stress, perform on the day and build a study routine, with input from expert psychologists, occupational therapists and life coaches from the Student Support & Development team. The course is run in collaboration with the DCU SU.
Content
| | |
| --- | --- |
| Time | Workshop |
| 10.00 | Revision & Exam Strategies |
| 11.00 | Free Coffee! |
| 11.30 | Structured Study |
| 13.00 | Lunch! |
| 14.00 | Managing Exam Stress |
| 15.00 | Structured Study |
| 16.00 | Finish! |
Students can choose to attend additional structured study sessions for the remainder of the week if they wish to but this is not compulsory.
What students say
"Every session was very helpful from start to finish. The study strategies and the assistance from staff members were great"
"I enjoyed every bit of it. I found each class 100% helpful. My study skill and time management has improved immensely. I have learnt to relax and calm myself when I feel tensed up. Before I came here I was demotivated. But now I know that I can and I will conquer these exams."
"There are multiple problems that students can face and the workshops cover most if not all of them and the advisors were always open for a talk if you want to discuss a point further."
Dates & registration
Monday 17th December in the Cuilin (KA113) and Pairc (KA115) rooms in the brand new U Student Centre on The Glasnevin Campus. There are a limited number of places available on a first served basis. Registration is now closed for this event.
Online support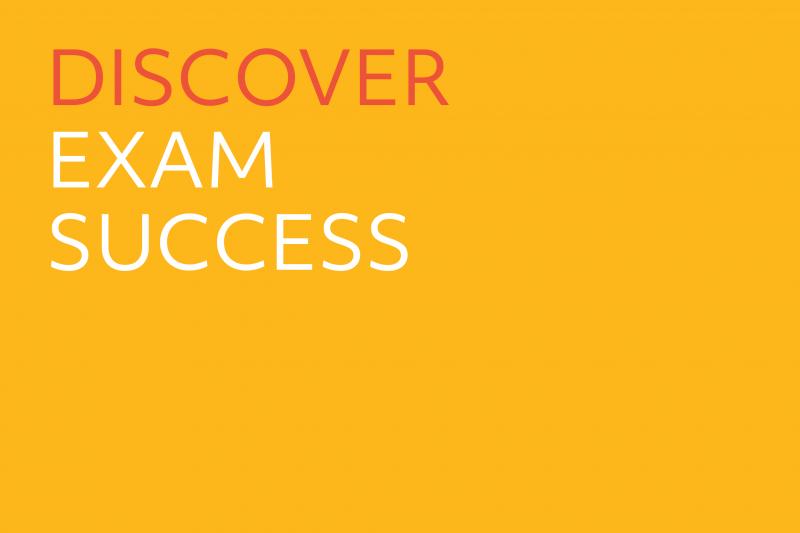 If you are a distance student or cannot attend on the day, the content of the course is available online on Loop 24/7 in our interactive tutorial Discover Exam Success.
Other info
If you have any questions, please contact student.learning@dcu.ie.