Shut Up and Write!
DCU's Shut and Write! group for PHD students is run by Gradate Studies in liaison with Student Learning. The aim of the group is to turn writing from a solitary to a social experience. The group meets regularly during semester to work on individual writing tasks (for example a thesis write-up) together, for motivation, mutual support and to literally shut up and write.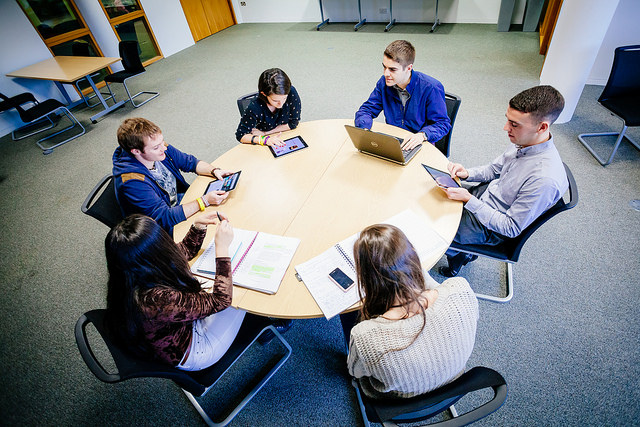 Who is it for? Any PHD student working on a piece of writing.
What to bring: Laptop (or pen and paper - however you like to work), necessary notes, papers, items to work on.
Rules: No speaking to each other at writing time (only during breaks). No phone or social media etc usage.
Role of facilitator: To keep time and announce when it's five minutes before the end of each session.
Sample Schedule
All participants must arrive promptly for the two-hour session but can leave in-between writing periods if necessary.
Time
Activity
10.30
Short introduction of shut up and write approach. Introductions from participants.
10.35
Free writing activity
10.40
25 minutes of timed writing followed by 5 minute break
11.10

25 minutes of timed writing

11.35
Tea-break
11.50
20 minutes of writing

followed by 5 minute break

12.15
10 minutes of writing
12.25
Wrap-up