DCU Writing Centre
NOTE: The Writing Centre is currently closed for the summer. To request an out-of-semester appointment please email writingcentre@dcu.ie.
Our mission is to help all students become competent and confident writers at third level and beyond.
About the Writing Centre
The Writing Centre offers one-to-one guidance with academic writing to all undergraduate and postgraduate students. The sessions provide students with the opportunity to receive expert advice from a peer tutor. Tutors are studying at PhD level and are trained and supervised by SS&D staff. Students may visit the Centre during any stage of the writing process: planning an assignment, writing a first draft, or revising and editing a document. Sessions are booked online and are free of charge.
---
Why visit the Centre?
Here are some of the typical reasons students book a session: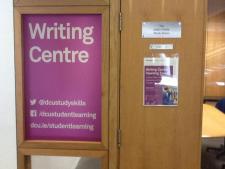 For guidance on how to structure an assignment at third level.
For advice on how to research and read effectively for an assignment.
To discuss difficulties with specific aspects of writing e.g. paragraphing, grammar, sentence structure, flow, introductions or conclusions.
For advice on how to improve writing to move up a grade.
---
Writing consultations
Please bring along to the appointment your assignment brief and a draft of your work.
For repeat assignments, bring along any feedback that you may have received from your tutor.
The Centre is not a proofreading or editing service but rather works with students to strengthen their abilities as writers and encourages them to become editors of their own work.
---
Appointments
Appointments can only be scheduled online on both the Glasnevin Campus and St Patrick's Campus using the links below. The online booking system is open one week in advance.
To make an appointment, go to calendar and click on booking.
Check the online calendar to get the latest updates on availability.
You can book either a 30 minute or 60 minute appointment - if you have a detailed query or issue please book a 60 minute appointment.
To cancel a booking, click on the cancellation link which you will find at the bottom of your confirmation email.
Please reschedule or cancel an appointment if you cannot attend.
We advise students to make no more than 1 appointment per week and five per semester. This is to keep the limited number of appointments open to as many students as possible.
Google Hangout appointments
Google Hangout appointments are available on request, by emailing

writingcentre@dcu.ie

. For Google Hangout appointments, a draft of your work must be emailed to

writingcentre@dcu.ie

prior to the session. All Google Hangout appointments must be one hour in duration.



Meet the tutors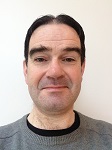 Christopher Doughan - specialist in Journalism History
Christy commenced his third-level studies in 2005 having worked for several years in the private sector. Following the completion of his degree at Dublin City University in 2008, he undertook an MA in Military History and Strategic Studies at Maynooth University. After graduating at Maynooth in 2011, he commenced his PhD studies at DCU. He was conferred in 2015 following the completion of his doctoral thesis at the School of Communications.
Emma Harper - specialist in Science
Emma is in the final year of her doctorate degree at DCU, researching in the area of cardiovascular disease and diabetes. She also completed her BT undergraduate degree in the School of Biotechnology. Emma has contributed to a number of review and research papers to date, and is an active writer in her field. She can offer experience with all aspects of academic writing, particularly in the scientific discipline.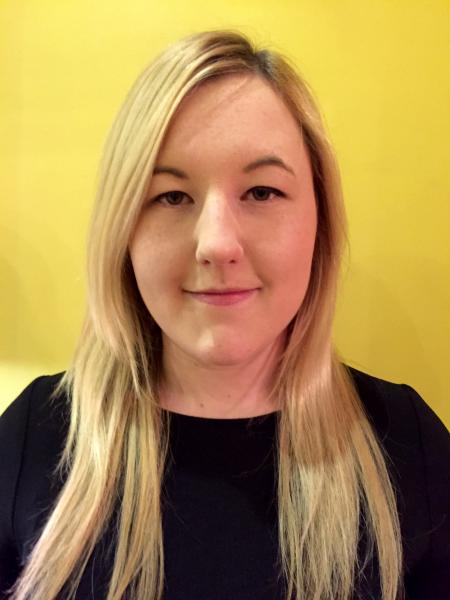 Donna McNamara - specialist in Law
Donna is a third-year PhD candidate at Dublin City University and has taught a number of modules in the School of Law and Government, including legal skills and methods. She has a BCL undergraduate degree and an LLM in Health and Care Law. In 2016, Donna was awarded a Visiting Research Fellowship at the Burton Blatt Institute, Syracuse New York and she has also worked as a copy-editor with The Routledge Handbook of Irish Criminology.
What students have to say
"The guidance on how to start an assignment properly was a great help... it's definitely something I would recommend to all years."
"Very helpful and good tips"
"Brainstorming the essay was a great help. I used to look at an assignment as one clump of words but it's a lot clearer when brainstormed and broken down."
"I feel that my approach to writing has improved dramatically. I came out with a new and improved perspective."
"Honest feedback and great to be able to ask questions to someone so well qualified on essay writing it was really beneficial."
DCU Glasnevin Campus
Location
The ground floor in the library beside the lounge area.
Opening Times
Closed for summer.
Bookings
Closed for sumer. To request an out-of-semester appointment please email writingcentre@dcu.ie.
DCU St Patrick's Campus
Location
Library Second Floor, Room G315.
Opening Times
Closed for summer.
Bookings
Closed for summer. To request an out-of-semester appointment please email writingcentre@dcu.ie.