Online Orientation
S2/Week 11 April 9th – 15th 2018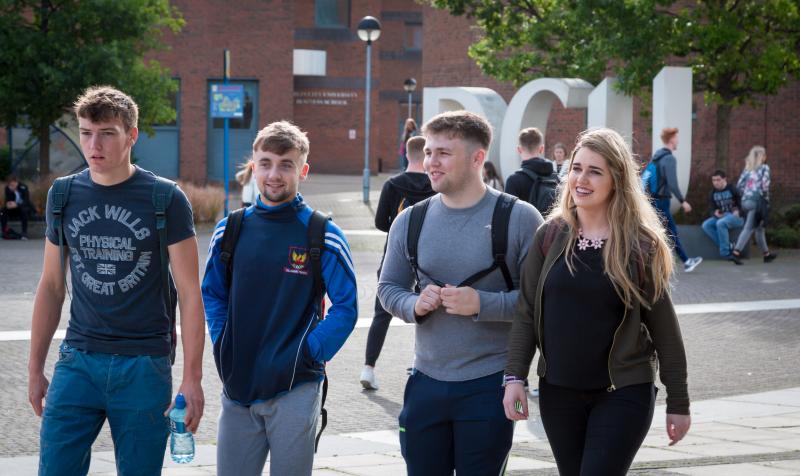 Focus this Week: :
Preparing for Exams, Mentally - Workshop
Exam Revision Strategies - Workshop
Contact with Lecturers out of Semester Time
Examination Procedures
Considering Changing your Programme?
Exam Success Week
Register today for this great week of motivation tips, exam prep and mock exams - http://www.dcu.ie/studentlearning/Exam-Success-Week.shtml
Exam Revision Strategies - Workshop:
This workshop is about overcoming blocks to making the best use of your time, as you prepare for your exams: Studying smarter vs. studying more and more.
For more details, go to the Student Learning website at -

You will also get some really useful information in the section on Assessments, Assignments and Exams .
Contact with Lecturers out of Semester Time:
The University is open as normal during the summer months and, apart from the catering facilities, which tend to be open for shorter hours, you will find that it is business as usual on the campus.
You will find, however, that the normal movements of staff may vary – lecturers may correct assessments and examinations from home on certain days or be involved in research off campus. Staff will also take their annual leave at various times.
In order to ensure that you can meet with any staff member whom you wish to speak to, it is best to send an email to arrange an appointment. All staff email addresses can be found at http://www.dcu.ie/info/staff.shtml.
Examination Procedures:
At the end of the Semester, you will find the Exam Tips for Students Booklet on the Notice Boards and in the Student Advice Centre. This booklet is really handy and well-worth downloading or getting a hard copy of, as it contains all of the information you could possibly need.
Examination timetables and results will be published on your Portal Pages, so bring your log-in details with you, if you are intending to go overseas just after the examinations! Repeat examination procedures will also be published on the Portal Pages – but hopefully you won't need these!
Considering Changing your Programme:
If you are still not settling into your programme and are considering transferring or changing programmes, please make sure to contact us or your Personal Tutor to discuss the various options.
The booklet Thinking of Changing Programme provides all of the options and explains how to go about changing your programme in 2014/2015, if this is what you wish to do.
Do not walk away at this point of the year without talking to somebody – changing programmes may mean having to pass the year and you need to be fully informed before doing anything you regret later. For advice, contact student.support@dcu.ie to arrange to speak to a Student Adviser.