Online Orientation
Week 1: 18th September - 22nd September 2017
Freshers' Week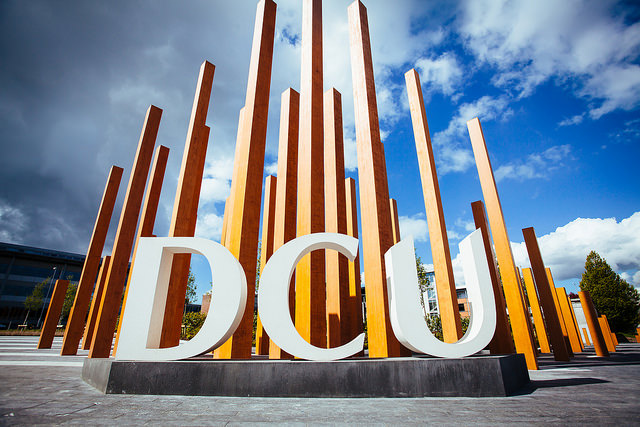 Make sure you have a full timetable and keep an eye out for last minutes changes through the week
Check the academic structure of your programme, which provides a clear overview of each of the modules you will be taking this year
Take part in the library orientation events organised this week - no need to book, just turn up. Full details on the websites at: DCU Glasnevin Campus Library and DCU St Patrick's Campus Library
Make sure you are registered correctly for all modules - this is your responsibility. Go to the Registry if you have any problems with your registration.
Get to know some classmates – everyone in your group is new to DCU, so they will be looking to make new friends too.
Sign up to Facebook for daily updates on life at University - www.facebook.com/DCU.StudentSupport
This is the week when all students are back on campus. There is always a brilliant buzz around the University, so enjoy it! The week will be filled with lectures, events and excitement around campus. There may also be fire drills, so remember to leave whatever building you are in immediately, should you hear the fire alarm.
Week 1 is the time to start good habits – and attending all lectures, tutorials and labs is one of the basics of university life. As many classes are not compulsory, it is up to you to turn up and make the most of each academic session. It is very easy to let this slip and soon you will find yourself left behind. A semester at DCU is only 12 weeks in duration – far too short to miss any of the classes in your programme.
You will have plenty in common with other students in your class group, so if you have not met any like-minded people yet, make your way to your lecture hall now and start making friends! You will be provided with key information about your modules / recommended reading lists / assessments etc. during the first week. It's also a perfect time to get to know your lecturers before the hard work starts!
To find out when and where your classes are, you will need your individual timetable. You will get this from your 'portal page'. You will need your 'username' and 'password', which you received when you picked up your student i.d. card last week, to enter this site - check back on the documentation you received with your card and you will find it!