Online Orientation
Week 3: 2nd - 6th October 2017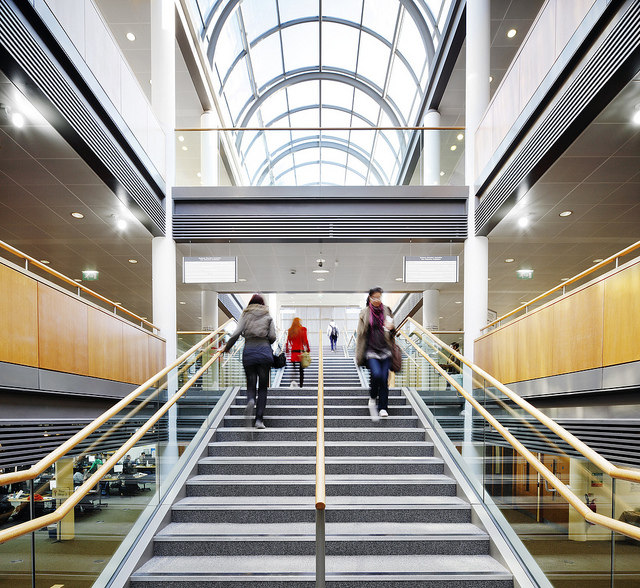 Focus this Week:
Workshops
Using the Library
Understanding Loop
Confirming your Programme Choice
Take the online library tutorial (called LETS for the Glasnevin Campus), which explains how to get the best from the Glasnevin Campus Library. Call to the Library Information Desk on the Ground Floor if you need any information about using this facility.
Start becoming acquainted with Loop, the DCU e-learning environment. If you are having difficulties, contact the Loop helpdesk for assistance.
Take part in the Mindfulness Stress Reduction workshop series and learn to manage your stress levels and increase concentration.
Take part in the new 'Pathways to Success' program.
Take a quiet evening to evaluate how you are getting on in your programme. If you are questioning your choice, speak to somebody to see what options are available to you. You can also pick up (in the Student Advice Centre, Glasnevin Campus) or download a copy of our booklet 'Thinking of Changing Programme', which gives you the options. Drop into see a Student Adviser on your campus or to find out who the best person to speak to is, mail support.support@dcu.ie.
By Week 3 you will have an idea of where you are going, what you are doing and what your programme is like. For many of you, everything will be running smoothly and you will settle in with new friends and enjoy what you are studying. What if, however, you have niggling fears in the back of your mind? Perhaps the whole university experience feels a bit overwhelming at the moment? Are you worried that the programme is different to what you had expected it to be?
What are my options if I am unhappy with my programme?
If you feel that the programme you have chosen is not for you, there is still time to change your mind. However, please think carefully about this. Keep in mind that the early stages of some programmes can be slow to gain momentum and, given a few weeks, things may look completely different. Before making any decisions about transferring programmes or withdrawing, make sure that you have looked for advice from your Chairperson, Personal Tutor, Year Head or the Student Advice Centre Please note that your 'free fees' status (or grant) may be effected if you change programme. Useful fees information can be found here.
The Booklet 'Thinking of Changing Programme' gives you all of the available options in a clear format, should you be having doubts about your programme. Options may include transferring, deferring, withdrawing. You can download this booklet or pick up a hard copy, free of charge, in the Student Advice Centre.