Online Orientation
Week 8: 6th - 10th November 2017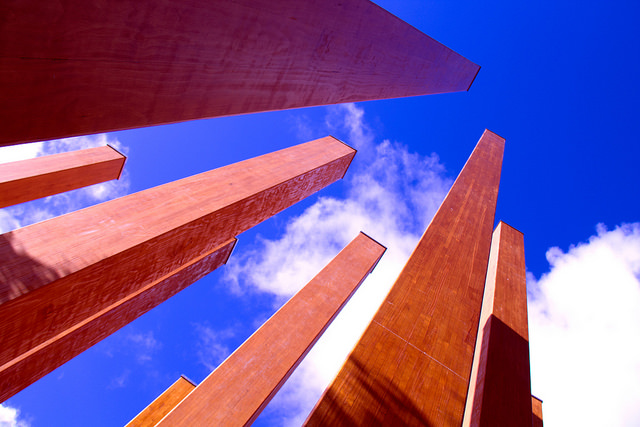 Focus this Week:
Professional Communication
Presentation Skills
Getting active!
Take the workshop on Managing Group Work or Assignment Writing - For more details and to register, click here.
Improve your presentation skills by taking some of the advice provided on the skills4study resource on your Loop pages.
Take part in the new 'Pathways to Success' program.
Learning to communicate with members of the academic community is important. This may be your first encounter with 'professionals' – and perfecting your communication techniques now will also help you when you enter employment in the future. Take a look at the 'norms' below and practice them!
Professional Communication:
E-Mail Etiquette:
Many interactions between students and between students and staff will occur over e-mail. E-mail can be a very efficient and effective means of communication and students should ensure that they regularly check their DCU e-mail account for important programme/module related information.
Students are expected to use e-mail in a professional and courteous manner and refrain from any comments which could be regarded as disrespectful or offensive. Students should bear in mind that e-mails can be easily misunderstood and therefore it is important that the writer ensures the message conveys the intended tone (i.e. professional, friendly, courteous). Think of your correspondence over e-mail as practice for the work environment. Below are some useful tips for the effective use of e-mail communication.
Some General Tips for Writing Effective E-mails:
Begin the e-mail by addressing the person you are writing to (e.g. 'Dear Susan/Hi Tom)'. It is impolite to begin an e-mail without a salutation
In the body of the e-mail, state who you are (e.g. student in the AC123 module), the purpose of your e-mail, make a polite request, thank the receiver and sign off properly (e.g. kind regards, best wishes)
Adopt a friendly and personable tone
Do not write anything that you would not be happy for everyone to see - emails are often forwarded to other students or staff members
Do not write anything that you would not say to the recipient's face
Proof-read your e-mail before you send it. Do not give the impression that you do not wish to take the time to write properly
Be careful with your user name or tagline on your e-mail ('lazysod' as a tagline may be amusing to friends, but is not appropriate if the email is sent to DCU staff or potential employers)
Avoid text abbreviations such as 'b4', 'gr8' etc. in an e-mail
When you receive a response to a query it is polite to send a return e-mail to thank the receiver for responding
Before sending an e-mail, consider whether you could find out the answer to the query yourself (e.g. from the Registry website)
Remember to include an informative "Subject Title" in the subject line box
It is not appropriate to send the SAME general query to a number of different people at the same time. This leads to duplication of work - and annoyance on the part of the receiver(s)
Making Appointments with DCU Staff:
Although members of staff will not have any issue with you dropping in if you have something to discuss, the best way to make an appointment with members of staff at DCU is to send an email requesting this. You may be able to provide some details regarding what you need to talk to them about, which will make the meeting more productive. If you have a personal issue to discuss, simply state this in the e-mail. Public Offices (e.g. Registry Student Information Point / Student Advice Centre / School Offices) have Opening Hours which are clearly marked on the doors and on the relevant website.