Teaching Enhancement Unit
Our staff
Dr Mark Glynn (T) 353 1 700 6181 (E) mark.glynn@dcu.ie
Mark has a PhD in Chemistry, a MSc in e-learning and certificates in Learning and Teaching in higher education and online assessment. Mark had a role of a Public Affairs & Education executive within IBEC for five years. This role involved establishing networks between industry and education. This resulted in experience of dealing with everyone from Managing Directors to plant operators across the pharmaceutical sector. Mark has a deep insight into the key issues for higher education in Ireland in particular the technology enhanced learning, learning analytics and flexible learning. He plays key leadership roles in promoting innovative teaching and learning methods throughout the sector and is considered to be a leading authority in the use of virtual learning environments. Mark has also had leadership roles in the Irish Learning Technology Association (ITLA) and the Educational Developers in Ireland Network (EDIN), two of the leading organisations for learning innovation in Irish higher education.
Mark currently leads a team charged with enhancing the learning experience of students within DCU. As such Mark has direct involvement with cutting edge innovative teaching techniques and learning technologies that are being implemented throughout the university. As a professional chemist Mark still has a keen interest in science education and plays an active role in developing online science programmes targeted at the pharmachem sector. Furthermore Mark plays a key role in both local and national strategically important teaching initiatives. Mark has organised a range of national and international teaching and learning conferences for higher education. The main aim of his current role is to encourage and enable staff in DCU to increase their capacity to offer flexible learning. This involves managing both organisational and pedagogical based projects. More information is available through his profile page or his blog http://enhancingteaching.com
Outside of work, Mark enjoys his family life with his wife and three daughters; and is a "keep-fit enthusiast" (sometimes more in theory than practice).

Lisa is a Learning Technologist working in Higher Education for the last 13 years.
Lisa is currently managing the roll out of the Loop Reflect Learning Portfolio for faculty and students across DCU. She is founder of EportfolioIreland, Irelands first eportfolio community of practice and was invited as keynote speaker to the Empowering Eportfolio Process conference in Dublin in 2017. Additionally, she has authored a chapter on integrating impactful eportfolio practice in the Catalyst in Action book due to be published in 2018. Prior to that, she led the What Works and Why project to promote digital literacies in conjunction Athlone Institute of Technology, Dundalk Institute of Technology and Maynooth University. Lisa has also worked as the learning designer on a cross institutional project with DCU, the RCSI and University of Malawi developing a blended learning Masters in Community Systems Health Research delivered to students in Malawi.
Lisa previously taught Technology Enhanced Learning and Information Systems at the National College of Ireland(NCI), Griffith College and IBAT College. Lisa's educational background includes an undergraduate degree in Business & IT , post graduate qualifications in Teaching & Learning and a Masters degree in Applied Elearning. Additionally, she is a Google Certified Educator Level 1 and Microsoft Office Expert.
Lisa's interests revolve around the capacity of Web 2.0 and mobile learning technologies to transform teaching and learning activities leading to greater student engagement.
Clare Gormley is an academic developer with the Teaching Enhancement Unit who has worked in the arena of technology-enhanced learning (in both academic and corporate contexts) since 1996. Clare has an MSc in Applied eLearning and has engaged with faculty from software engineering, science and humanities disciplines to collaboratively create online and blended learning experiences. Her core interests include professional development, assessment practice, multimedia scripting/development, and online teaching & learning. Clare leads an accredited Online Teaching professional development module at DCU and thoroughly enjoys working with university staff to explore effective ways of leveraging new technologies and proven approaches to learning.
On a personal level, Clare likes to read and is a keen member of a local book club. A relative newcomer to blogging, you can read more about her work at https://learningrush.wordpress.com/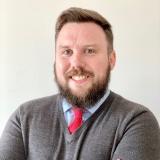 Rob Lowney is a Learning Technologist in the Teaching Enhancement Unit and is based on the St Patrick's campus. He works with academic staff to enhance the teaching, learning and assessment practices on their modules with digital technologies. Rob has a particular interest in empowering academic staff to implement technology-enhanced assessment strategies. Other areas of interest include flipped learning, mobile devices in education, learning analytics and reusable learning objects. Additionally, he is a Loop expert and an Apple Distinguished Educator. He holds a BA and MA from University College Dublin and an MSc in Applied eLearning from Dublin Institute of Technology. Prior to joining DCU, Rob was the Learning Technologist at Hibernia College. He also contributes to Law Society Finuas Skillnet programmes for solicitors from time to time.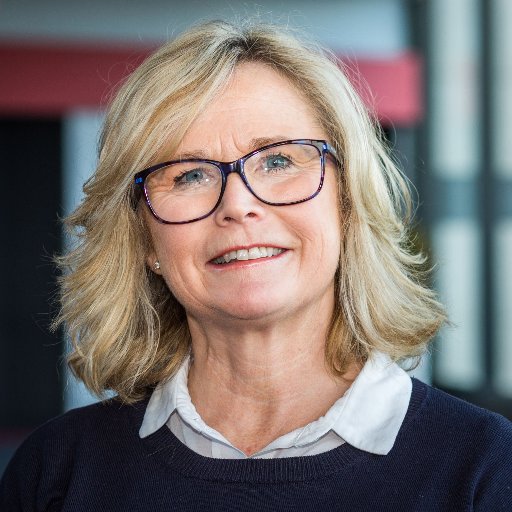 Fiona O'Riordan works as an Academic Developer in the Teaching Enhancement Unit at DCU. She has vast experience in teaching in higher education across a host of programmes including Business, Computer Science and Education. Fiona originally completed a BABS followed immediately with an MBS. As her love of teaching grew she undertook an M.Ed and more recently (December 2016) completed her Ed.D research on Curriculum Development: Investigating Practice and Discourse. She is one of the founding members, and current Conference Co-Chair of the International Conference on Engaging Pedagogy (ICEP); and current Chair of EDIN (Educational Developers in Ireland Network). In addition, she was recently seconded to the National Forum Professional Development Expert Group (NFPDEG) where she worked with this group piloting implementation of the national Professional Development Framework (PDF).
Her research areas include engaging pedagogy; internationalisation of higher education; the voice of educators; and curriculum development.
Outside of her passion for education, Fiona enjoys walking, the gym and reading. Now that her two children, Molly and Mikey, have fled the nest she loves spending time in sunny Costa del Sol with her husband Jon.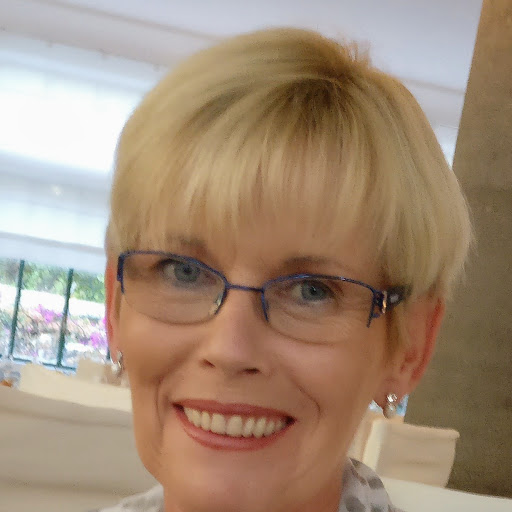 Madeleine has been with the Teaching Enhancement Unit for eleven years. Prior to that she spent most of her career in national and multinational companies at Managing Director level. She holds a diploma in Public Relations and Event Management and is currently studying at undergraduate level through DCU Connected. She is responsible for the administration of the Unit and assumes a project leadership role in the organisation of the annual President's Awards for Excellence in Teaching .
Outside of work, Madeleine enjoys family life with her husband and two daughters and is a keen musician with particular emphasis on traditional Irish music.
Suzanne holds a Master's degree in Education and Training from DCU and a BSc in Communications and Media from Trinity College Dublin. Suzanne has worked within the education sector for over 14 years, initially as Administrator of the Educational Disadvantage Centre, Programme Administrator in the National Induction Programme for Teachers and, since 2013, as Learning Technologist with St. Patrick's College. Suzanne joined the Teaching Enhancement Unit as part of the incorporation process of DCU and St Patrick's College in 2016
In supporting staff to deliver live, online classrooms using the Adobe Connect platform, Suzanne has, developed a level of expertise and interest in this field, and is currently involved in research around student engagement in this mode of online delivery. She is also involved in supporting the roll-out of the Loop Reflect ePortfolio platform for students on the Bachelor of Education and Professional Masters in Education programmes, in conjunction with colleagues in the Teaching Enhancement Unit and the Institute of Education. Having worked in the area of video production before moving to the education section, Suzanne also has a keen interest in the use of video in education.