School of Theology, Philosophy, and Music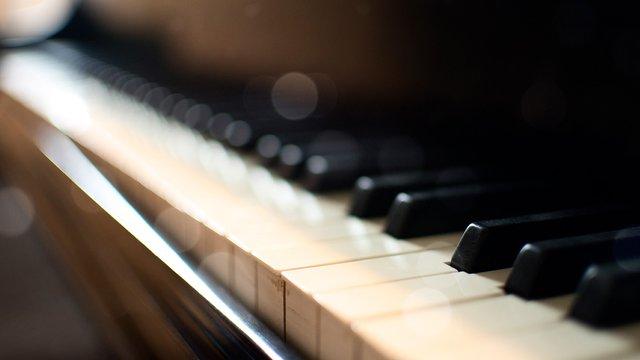 Below Image
Autumn/Winter 2019 Lunchtime Concert Series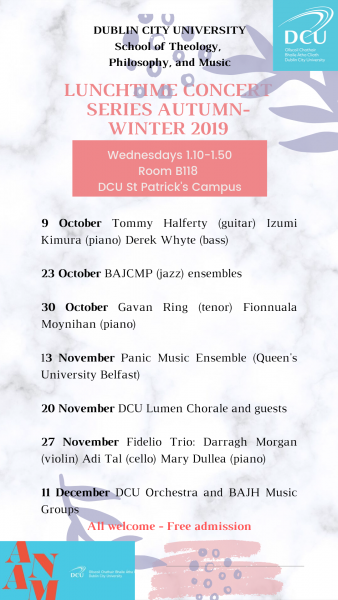 We are delighted to announce details of the DCU lunchtime concert series for Autumn-Winter 2019.
As before, the schedule comprises a mix of guest artists and the best of DCU student ensembles. This series encompasses a wide variety of genres over seven concerts, beginning with the Halferty/Kimura/Whyte Trio on 9 October; other artists appearing for the first time at the DCU lunchtime series include Panic Music Ensemble who will perform a concert curated by DCU PhD student Martin Della Vecchia. We also welcome back Gavan Ring (tenor) in a song recital with Fionnuala Moynihan (piano), as well as the Fidelio Trio in a special concert previewing sections of their programme for the 7th Winter Chamber Music Festival at Belvedere House 29 November -1 December.
The 2019 autumn-winter lunchtime series will also feature a range of student ensembles drawn from the BAJCMP, B.Rel.Ed.Music and BAJH Music courses.
Admission is free and all concerts are open to the public.