DCU in the Community: DCU Volunteer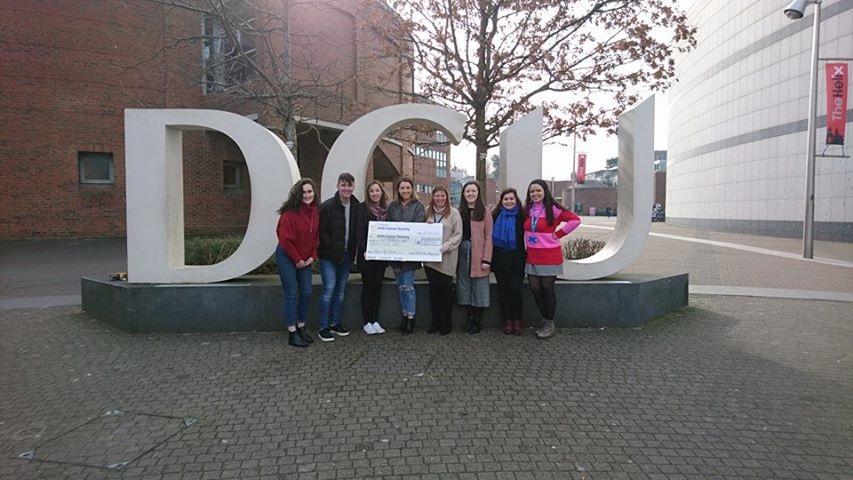 Bros of Tralee Fundraiser in aid of The Irish Cancer Society
For the first time in history within DCU, our civic societies, Students Union and DCU Volunteer collaborated to conceive an official event to run on our university campus. In keeping with the charitable spirit of those involved, the joint event decided on would be a fundraiser - namely, 'Bros of Tralee'. A parody of the much loved Irish tradition and festival, the Rose of Tralee, this event sees male contestants take part in a pageant of sorts dressed as their female counterparts with wigs, heels and ill-fitting dresses all making an appearance. The event took place on Wednesday the 7th of February in the DCU Main Restaurant on the Glasnevin Campus which was filled to the brim upon the show starting.
As is customary, each 'Bro' has an escort, is interviewed by our host and performs a special talent. On the night, the crowds of the canteen were entertained with elaborate dance routines, musical performances, dramatic readings and a stellar rendition of 'Girls Just Wanna Have Fun'. The audience, judges and contestants all enjoyed themselves thoroughly with plenty of laughs being had and stories being shared, both on and off stage.
All in aid of the Irish Cancer Society, there were raffles and donations throughout the night which were generously supported. In total, over €520 was raised which was a wonderful achievement and brilliant news to pass onto the Irish Cancer Society. They were so thankful to the efforts of all involved that they visited DCU campus for a cheque presentation to express their gratitude.