DCU Wireless (Wifi) Networks

Information Systems Services highly recommend that students and staff configure and connect all digital devices to the Eduroam WiFi Network.
The Guest Wifi offers basic web browsing & SSL-VNP(443) for guests of DCU.
Eduroam
How to connect to Eduroam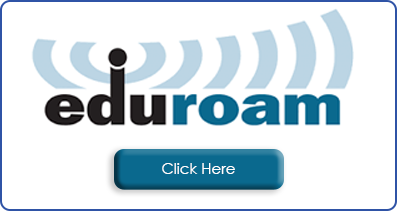 Eduroam Wireless Network
Main secured (AES) DCU wireless network for all staff & students
Available to visiting staff & students from other colleges
Available to DCU staff & students while visiting other colleges
Available to Invent staff and long term contractors after registration with HR
Devices must support 802.1x (e.g. not compatible with amazon kindle)
Guest Wifi
How to connect to DCU-Guest-Wifi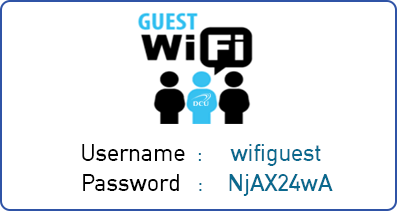 DCU-Guest-Wifi
Available in DCU, MDI, St Pats, The Innovation Campus and The DCU Ryan Academy.
Restricted services: http, https, SSL-VNP(443).
Email clients (Thunderbird, Outlook) will not work on this network.
Unsecured network - no default data encryption.
Access to the DCU Guest WiFi may be restricted.