Faculty of Science & Health
London International Youth Science Forum | Summer School
Are you a first year student, studying science or a related subject? Are you interested in learning science while also having a fun-filled experience at a summer camp? Then you're in the right place! Apply to represent DCU's Faculty of Science and Health at the London International Youth Science Forum 2023 (26th July - 9th August).
What is the London International Youth Science Forum (LIYSF)?
Founded in 1959, LIYSF aims to give a deeper insight into science and its applications for the benefit of all mankind; and to develop a greater understanding between young people of all nations. This two-week residential student event, held annually in central London, attracts 500 of the world's leading young scientists aged 16-21 years old from more than 70 participating countries. LIYSF is held at Imperial College London and The Royal Geographical Society – and includes day trips to other leading UK research centres and universities, including Oxford and Cambridge.
LIYSF participants join in a 15-day programme of :
Plenary Lectures and demonstrations from leading scientists, including Nobel Prize Winner Opening Address 
Seminars, debates and discussions on scientific topics of world concern 
Specialist lecture sessions, across subjects such as; Artificial Intelligence, Medicine, Nano-technology, Biology, Engineering, Robotics, Chemistry, Maths, Physics and Astrophysics 
Day visits to top UK university departments and visits to industrial sites and national research facilities 
Visits to the Science Museum and the Natural History Museum
Opportunity to present project investigation work at the Science Bazaar Poster-board session
Social and cultural activities, including discos, inter-hall competitions, and an evening of 'Traditions of Home' 
Optional sightseeing tours of London, Stonehenge, Oxford and Cambridge
Optional visits to some of the best shows in London theatres  
If you are selected, DCU will fund your participation fee (approximately STG£2,295) and return travel costs from Dublin to London, inlcuding travel insurance. The participation fee will include, 14 nights accommodation in Central London and all meals throughout.
The participation fee/charge does not cover: 
Optional sightseeing tours and theatre tickets

Health testing requirements in relation to COVID-19

Onward travel other than a return ticket to Ireland
Conditions of application 
The representative is chosen by interview

Candidates will not be chosen for their academic ability alone. Evidence of sociability and achievement in other areas will also be taken into consideration as will good communication skills

Candidates' date of birth must be between 29/7/2001 and 29/7/2007

Candidates must be first year, third-level students engaged in a course of full-time study in the Faculty of Science and Health (includes the BSc in Science Education).

Have a good understanding of written and spoken English

Your parents/guardian must endorse your application (if under 18 when LIYSF begins)

Successful candidates will be awarded a place

subject

to successfully passing their May 2023 diet of Examinations.

Each candidate must submit a report of their experience at LIYSF to the Faculty of Science and Health within four weeks of their return

Candidates may be short-listed and should be available for interview

Candidates must be willing to participate in promoting the event to future applicants and to participating in Faculty events e.g. Open Days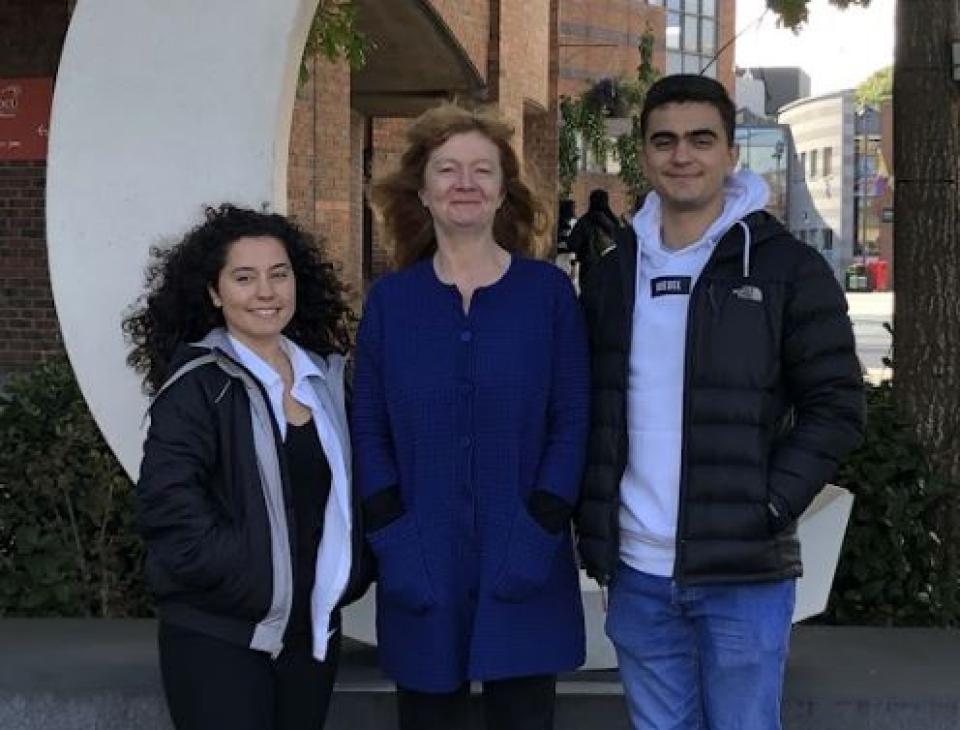 Putting into words the most amazing two weeks of my life is a challenge I did not forecast to be this difficult. The London International Youth Science Forum (LIYSF) is a unique experience that combines the greatness of science with the beauty of humanity. 
Reports from previous year's representatives can be viewed at the links below:
To apply, complete the form below and submit no later than 5.00pm on Friday, 31 March. Your application will be put forward to the selection committee for review.  Applicants may be shortlisted and interviews held in April 2023.
Drop-in information sessions will be held on Monday, 27 March.
Session 1: Nursing building 10-10.30am HG23
Session 2: Science building 1-1.30pm in XG22 
Click here to register for one of the information sessions. 
Queries can be emailed to science@dcu.ie
To apply for LIYSF, please complete the application form below:
---