Teaching Enhancement Unit
Welcome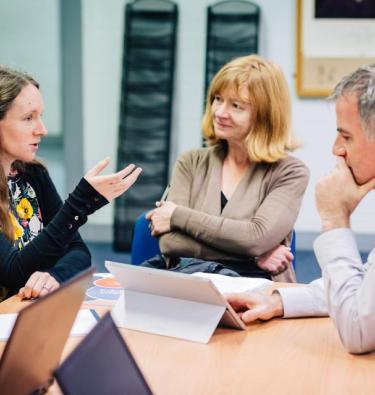 The TEU is DCU's centre for Teaching Enhancement, with the primary role of supporting teaching staff and those who support teaching. We are a constituent of the Office of the Vice-President for Academic Affairs (OVPAA). We provide research-informed leadership in Teaching, Learning and Assessment guided by DCU's Strategic Plan and Teaching and Learning Plan and in response to contemporary developments in higher education. The TEU has two core functions: i) strengthening staff capabilities to develop innovation, teaching excellence, and flexibility in delivering on the University's commitment to a transformative student learning experience, and ii) managing and supporting DCU's virtual learning environment (VLE) known as Loop.
Foster a dynamic community of practice around issues of teaching and learning and technology enhanced learning among our colleagues across the university and its various partners.
Undertake research in the areas of teaching and learning and technology enhanced learning that can inform best practice among academic staff and the wider higher education community.
Promote and recognise excellence and innovation in teaching and learning.
Enhance the student experience by providing flexible opportunities for continuous professional development for academic staff.
Contribute to on-going development of relevant policy and strategy at the institutional, regional, and national level in issues relating to teaching and learning and technology enhanced learning.
Facilitate sustainable change and innovative teaching and learning developments in partnership with academic staff and academic programme teams.
The Teaching Enhancement Unit (TEU) has responsibility for teaching and learning support and the academic development needs of those who teach or support teaching at DCU. TEU is affiliated with DCU's National Institute for Digital Learning (NIDL).