Teaching Enhancement Unit

DCU Assessment Hackathon 2022
What's a hackathon?
Hackathons are intense, time-bound events where people collaborate in groups to solve significant challenges.
They are increasingly being used in higher education; they offer one way to put Challenge-based Learning (CBL) into practice.
This is significant because CBL is being embedded as a core pedagogical innovation in DCU Futures and growing numbers of other programmes across DCU.
Yet relatively few educators have had a chance to experience a Hackathon for themselves. Until now! On Tuesday May 24th a group of us will join forces in DCU to hack the following big idea:
---
How can we design an authentic and sustainable assessment experience for all?
---
How will it work?
Teams of DCU academics will work on a range of significant assessment related challenges.
Expert mentors will be assigned to each team to probe and act as sounding boards throughout the day.
The solutions developed will be presented to a judging panel and winning teams will be awarded prizes by DCU President, Professor Daire Keogh. Each winning team member will receive a BEATS Solo 3 Wireless Bluetooth Headphone set.
Through the process, participants will generate innovative and practice-oriented ideas for authentic, sustainable assessment approaches to add to their teaching toolkit.
It promises to be a fun, fast, and fascinating way to get a sense of what a Hackathon is about - while upskilling on assessment into the bargain.
Who is on hand to help?
Throughout the day, hackathon participants, experts and judges will be reaching out to their wider community on the day for guidance, feedback, and support. They will be relying extensively on Twitter to communicate with external colleagues. Watch out for the activity, and feel free to join in at #HackathonDCU.
We are very excited to have Frank van den Berg help steer the Hackathon throughout the day, in line with the Challenge Based Learning framework.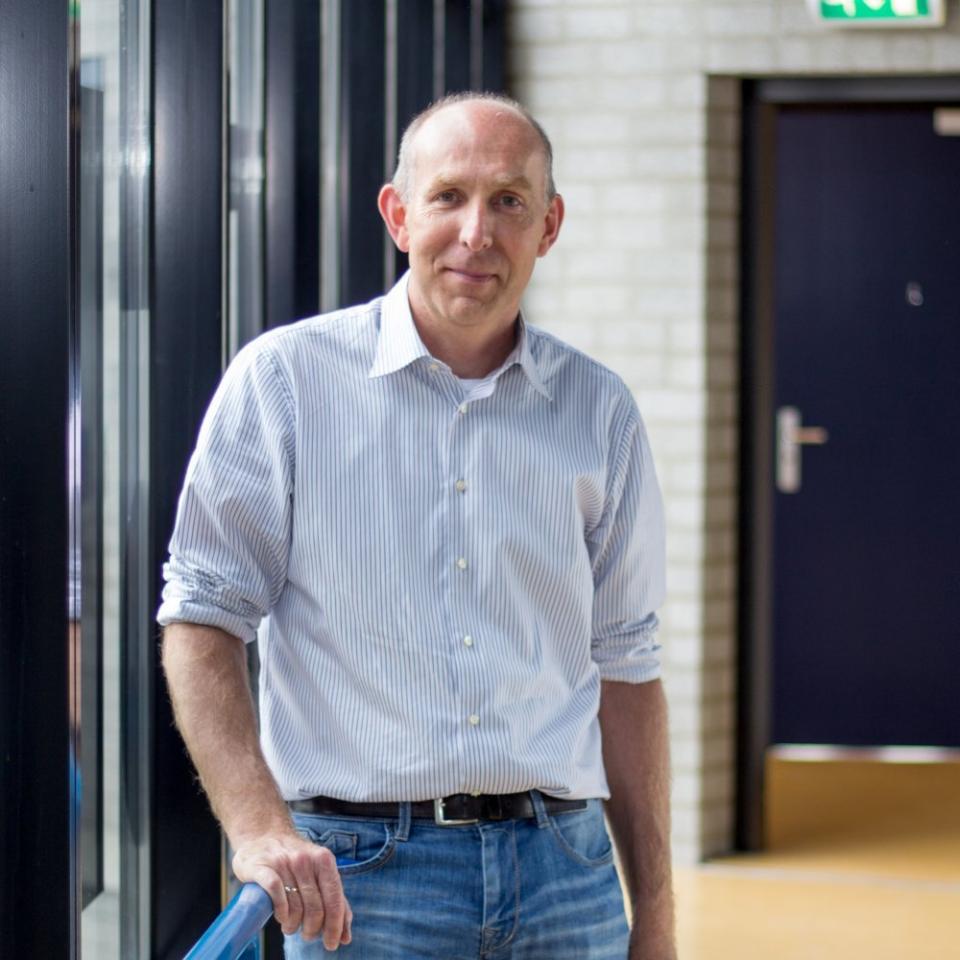 Frank van den Berg is a Senior Educational Consultant working in the Centre of Expertise in Learning and Teaching at the University of Twente, the Netherlands. He is also a core member of the European Consortium for Innovative Universities (ECIU), particularly in supporting and facilitating academics implementing Challenge Based Learning. Furthermore, he supervises the Educational Leadership Programme of the University of Twente and the University of Groningen, a programme to develop educational leadership for programme directors, and he has a Senior Examination Qualification of the University of Twente. Frank will bring his wealth of experience and passion to  help steer the hackathon throughout the day, in line with the Challenge Based Learning framework.
Explore the below links to learn more about DCU Assessment Hackathon 2022
---
Each team's proposed solution will be judged against the following criteria.
| | |
| --- | --- |
| Innovative | Innovative design, engages students, reliably measures innovative assessment and pedagogy. |
| Authentic | Real life, practical design. Preparing students for professional life. Promoting academic integrity. |
| Sustainable | Manageable from both academic and students perspective e.g. synoptic assessment (where assessments are combined between modules and across subjects), shared assessment, programme assessment strategy. |
| Inclusive | Attends to diversity of student population, choice, students as partners, agile (flexible to accommodate change if justified) |