Teaching Enhancement Unit
Peer Observation
Peer Observation of Teaching (POT) offers an efficient and effective way for academics to engage in authentic professional development. In DCU, the Teaching Enhancement Unit (TEU) has developed a particular approach to POT. It is underpinned by evidence-based practice identified in a scoping literature review commissioned by the TEU, and a pilot project in collaboration with academics in the DCU School of Applied Language and Intercultural Studies (SALIS). The approach is designed as a collaborative partnership between two academics who observe each other's synchronous and/or asynchronous practice, with the support of an academic developer from the TEU, and offer each other constructive feedback, reflect on their approach based on both what was observed and their colleague's feedback. The benefits of peer observation are often cited as improving teaching practice; enhancing commitment to teaching; confidence-building among staff; increased awareness of students' needs in the classroom and the transformation of teachers' educational perspectives. Benefits accrue to both observer and observee, and for both novice and experienced teachers.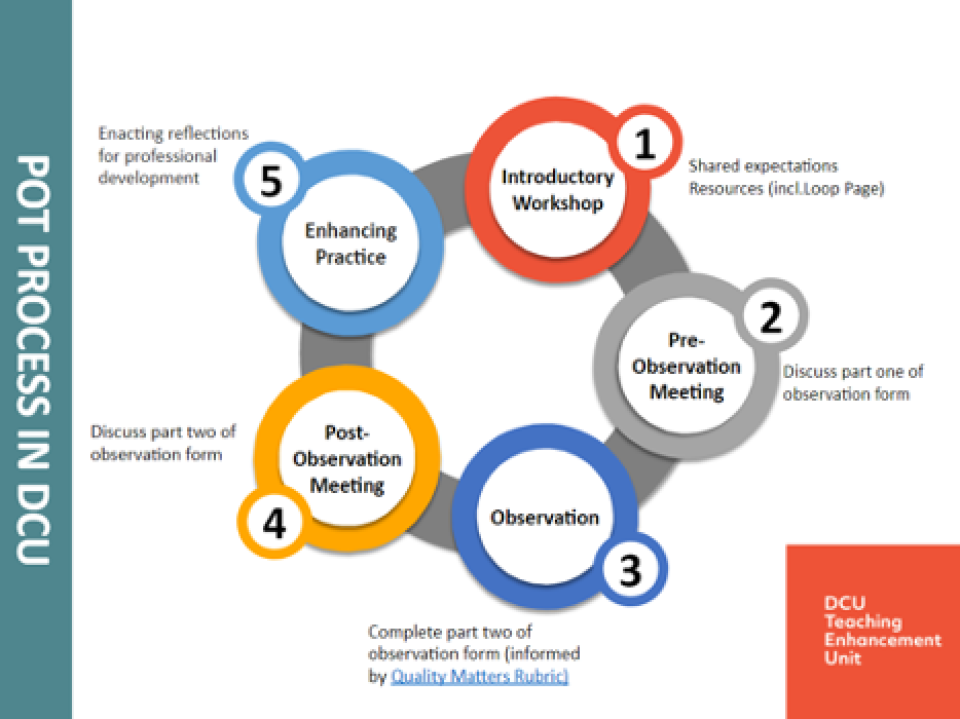 The TEU offers a structured POT process supported by an academic developer. For more information on this please contact fiona.m.oriordan@dcu.ie or clare.gormley@dcu.ie.
If this is something you are interested in, speak to your programme, school, or faculty colleagues, then ask your ADTL to reach out to the TEU (mark.glynn@dcu.ie)  with an expression of interest. The TEU will support a group with a min. 8 and max. of 12 participants.
I think the process worked very well, the guidance notes were clear and the pre and post meeting opportunities really settled my nerves. I felt very safe and supported throughout the experience and I would strongly consider doing it again in the future.

 
Peer Observation for Teaching (POT) Documentation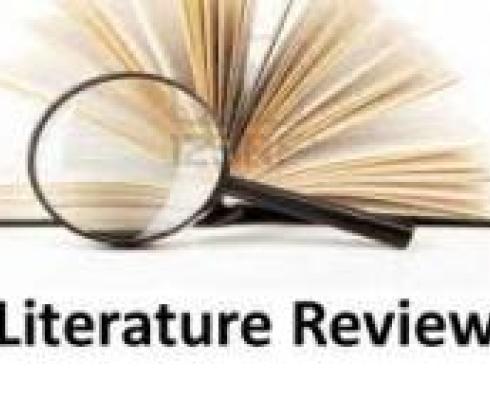 Literature Scoping Review
SALIS Pilot
DCU Teaching Enhancement Unit (TEU) in collaboration with academics in the School of Applied Language and Intercultural Studies (SALIS) have adopted Professional Observation of Teaching (POT) as a professional development tool for lecturers to draw on, and share, the expertise of teaching practice. POT addresses the challenge of providing professional development for busy academics in an authentic and collaborative manner. The SALIS project was funded under the National Forum for the Enhancement of Teaching and Learning Strategic Alignment of Teaching and Learning Enhancement (SATLE) Funding 2020.  
The pilot project with SALIS was informed by a scoping literature review (Lincoln, 2021) commissioned by the TEU.  This scoping review, combined with the pilot experience informed the DCU Peer Observation of Teaching (POT): User Guide.