Welcome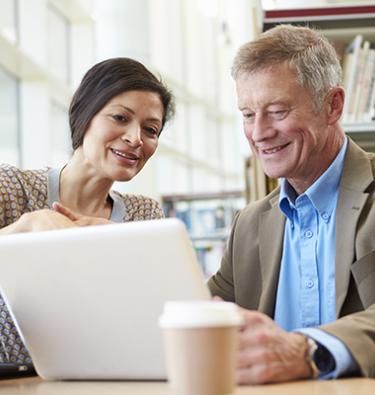 DCU's mission is to transform lives and society, and we welcome a broad age range to our university, from our Centre for Talented Youth (CTYI) Programme to the Family Business Programme and, of course, the traditional student cohort.  Being an age-friendly university, all are welcome. 
The Age-Friendly University Programme specifically welcomes older people (50+) and recognises their contribution to the research agenda and the university's social, cultural and economic capital.  The Ten Principles of an Age-Friendly University reflect our commitment to being age-friendly by harnessing higher education opportunities and supporting ageing in a positive and healthy way.
"An age-friendly world enables people of all ages to actively participate in community activities and treats everyone with respect, regardless of their age" (WHO Definition of an Age-Friendly World).
Ms. Christine O'Kelly, DCU's dedicated Age-Friendly University Coordinator, supports the age-friendly initiative on campus and, over a ten-year period developed the AFU Global Network to over 100 universities representing Europe, North and South America, South East Asia and Australia. In 2023 founder partner members Arizona State University and the University of Strathclyde took over the lead of the AFU Global Network.  DCU remains on the Executive Board and Christine remains committed to assisting universities to interpret the Ten Principles of an Age-Friendly University.   For more information visit the AFUGN website https://www.afugn.org/
What sets us apart
DCU's pioneering approach to developing the age-friendly initiative has clearly resonated with higher education institutions which have grown to over 100 members globally. The Ten Principles of an Age-Friendly University developed by DCU provides a framework which has ignited a dialogue on ageing in higher education and we warmly invite our colleagues in the sector to contribute to the conversation by joining the AFU Global Network.
Over 2,000 older people visit DCU to take part in wellness, cultural, social, research and educational opportunities on a weekly basis which brings a richness to the university campus, promoting intergenerational engagement, helps to challenge stereotypes and combat ageism. 
Read more about The Age-Friendly Initiative here