Testimonials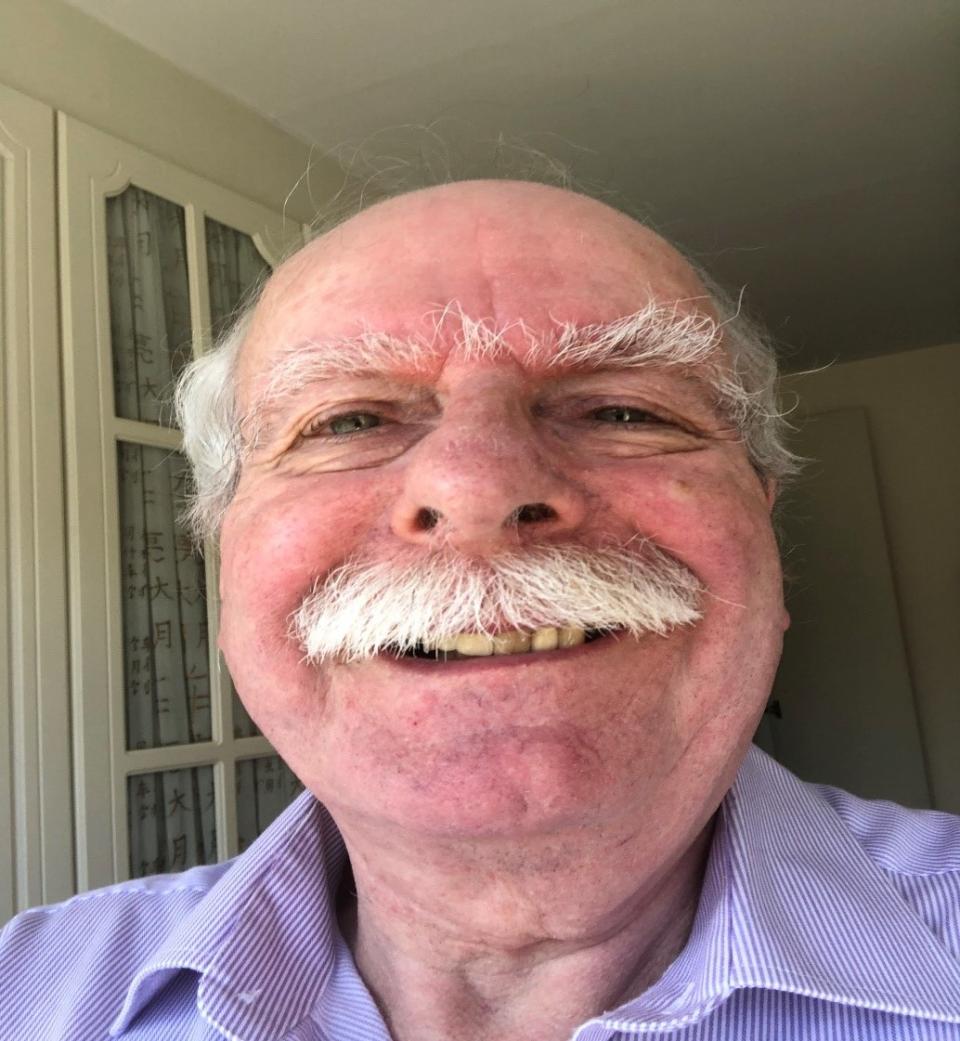 "I have joined a module in the DCU AFU programme every semester for the last three years since I finished full-time work. These modules have become an important part of my life over that period and I would recommend them highly.
I have taken a variety of modules including politics, history and economics but the variety of modules is so wide including literature, psychology, business and communications that it caters for virtually every interest. The module on an introduction to anthropology that I took in this semester was particularly fascinating as our lecturer arranged the class in break-out groups to discuss a number of topics related to the current pandemic. In previous modules, I found the lecturers very approachable and I was on first name terms with many of them, including lecturers who came from other countries, such as Italy, India and Kosovo. 
I should emphasise that AFU participants can engage as much or as little as they wish in their chosen module. You can simply sit in on the lecture with all the other students purely out of interest, or you can do the recommended readings and engage in class if you wish, or even take the exams. 
I am extremely grateful for the AFU programme run by Christine and her team and I plan to continue next year whether by way of on-line lectures like this year or preferably back in the lively hustle and bustle of the DCU campus when that becomes feasible again."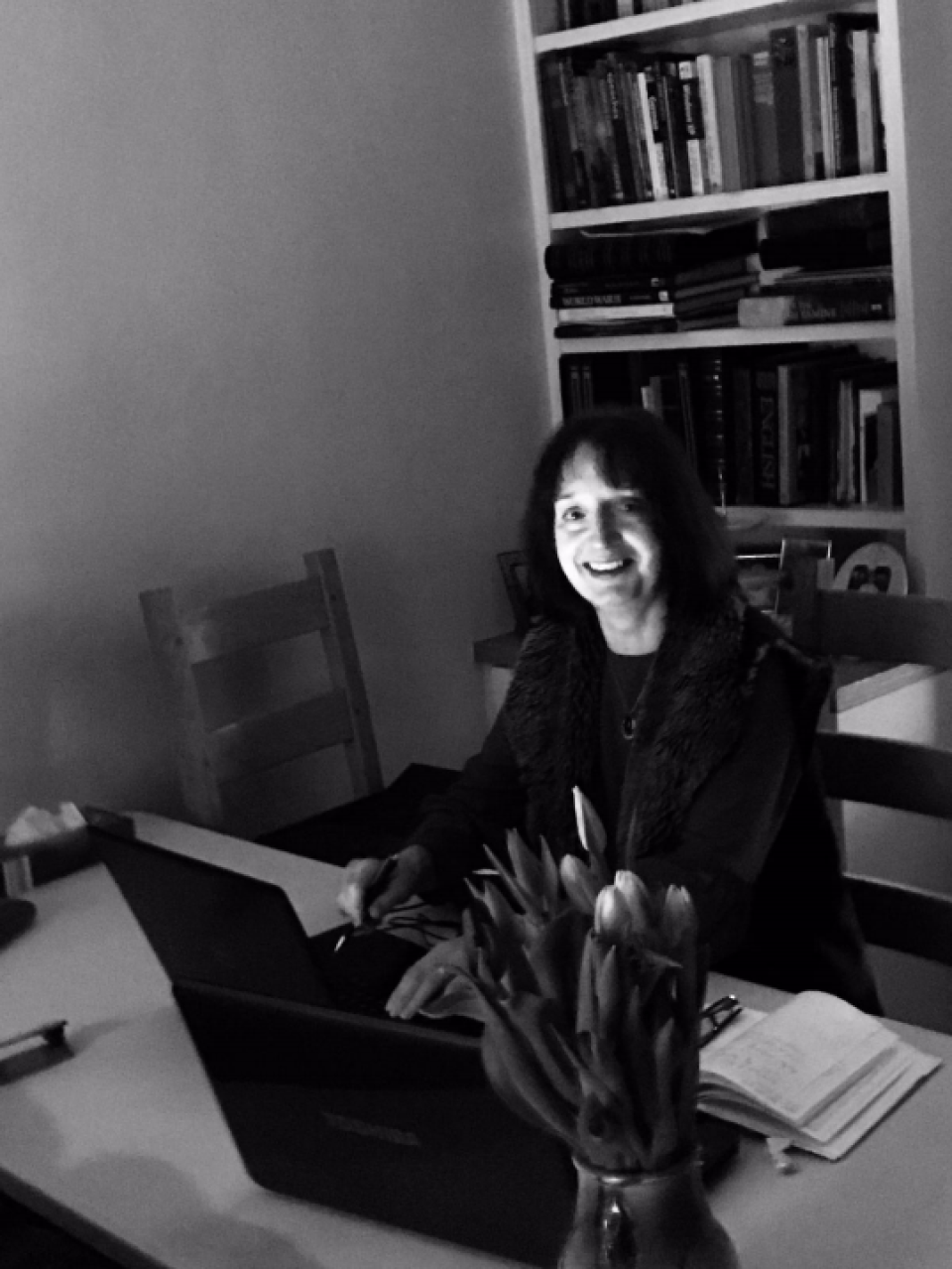 "My name is Marie Falvey and I retired recently after 43 years.
I had come across an initiative that DCU administer, whereby mature students like myself, could access degree level modules, but with the assignments/exams optional. This seemed like a brilliant opportunity to finally study something I loved, rather than needed.
I therefore enrolled in the Gothic module (which is part of the Bachelor of Religious Education and English) and became at the grand age of 60, a DCU student with a DCU email address. This module covered literature and film and I came across some old favourites like Wuthering Heights (thanks Leaving Cert syllabus) and the film The Shining as well as getting introduced to new films and writers.
The lectures all took place via Zoom due to the pandemic and it was great to have the benefits of university education literally at our fingertips. The lecturers encouraged questions and feedback and I felt welcome. I found that I benefitted most from the lectures when I put in the legwork by reading the texts and associated literature.  If I hadn't attended the lectures, I don't think I would ever have the interest in reading about what I read.  This course pushed me to expand my reading and thinking about books and films and this must be a good thing.
Thanks to all involved, the professors and lecturers, admin, and IT staff.
I will be back (and hopefully some of my friends will too)."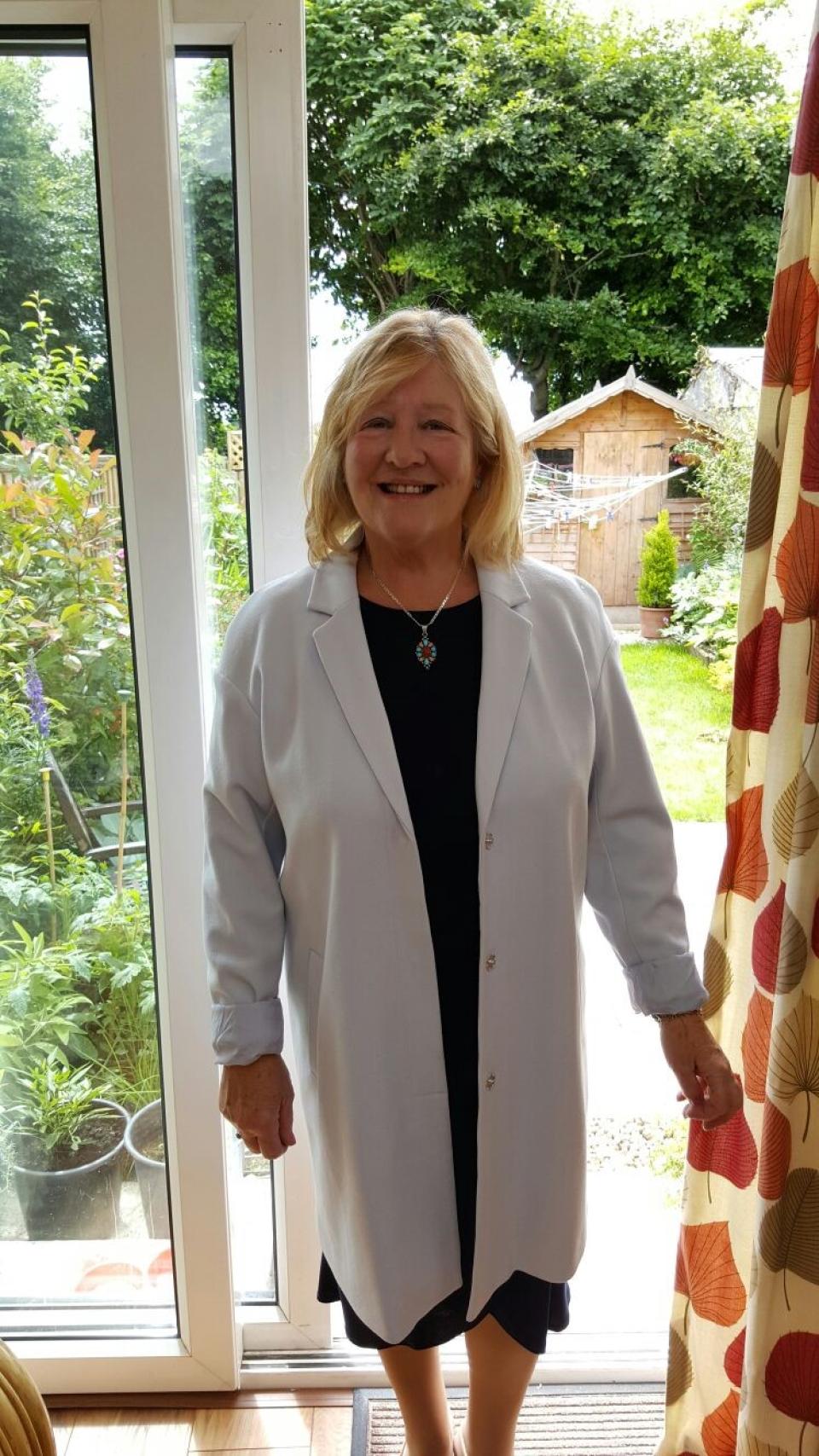 "In 2019, I had attended a DCU Open Day hoping to find something in the Literature area. From a young age I loved the Classics but admittedly read them only at face value. Fell in love with the heroes and envied the adventurers.
I was delighted to learn I could study Literature through an Audit Programme, this gave me the opportunity to attend DCU and sit in with the students, attend lectures (before Covid) without doing assignments and exams.
Since commencement I have enrolled in 4 modules, since Covid the classes have taken place on line via Zoom, attending the college and encountering the younger generation was particularly uplifting, and also making a new friend.
However my Zoom lectures were still most enjoyable, my lecturers were so nice and so enthusiastic about their topics. I also loved having full membership to the Library on the campuses and access to mindfulness meditation and yoga on line. I have learned to observe how novels are approached, the themes and tropes of novels and what makes great books great.
Over the years I have tried to read Joyce but unsuccessful. A Portrait of the Artist as a young man was included in the last module I completed. I found it fascinating that references to Ovid, a poet from 43BC was used to anchor a text thousands of years later.
''Et ignotas animum dimittit in artes'' I Ovid, Metamorphases, VIII, 18. And he sets his mind to walk upon unknown arts.
I hope to set my mind to further Life Long Learning."
"I find the whole idea of Lifelong learning is a great opportunity offered by DCU. I was hesitant initially in signing up for a module thinking that I may feel out of place with young students. This fear was unfounded as the staff and students could not have been more inviting, friendly and helpful if required. The registration was made very straightforward and the back up services offered by staff in the library and computer department were terrific.
I attended my first modules 2 years ago during pre-Covid times having taken early retirement from work. When retiring I found I had plenty of interests, however, what I missed was a structure to my week.  Attending a couple of modules a week provided the right amount of structure and the contrast I needed for a balance between physical and mental involvement.  
For 3 Semesters I enrolled in 2 modules, I chose one module in a field that I was familiar with, but which offered a new slant to the subject matter. These were; Global Urbanism, Cultural geography- Landscape, heritage and Identity and Environmental Ethics. For the second module, I chose subject areas I always wanted to learn about but had little knowledge of; Understanding Social Media (Masters Programme), Cultural Studies, and Botanical art (Short Lifelong learning Course). 
I enjoyed meeting other mature students at the pre-Covid stage. The bonus with Covid times was the fact that all lectures were on line. This gave you the opportunity of going over the material numerous times if necessary.
A bonus with attending the Academic modules is that it opens up the opportunity to attend any DCU library and take out books  with all the disciplines available to you. I found the modules I got most out of, were the ones that I put some time into, from reading the references given. I would encourage others to participate in this opportunity to attend or continue college education in a very friendly invigorating environment."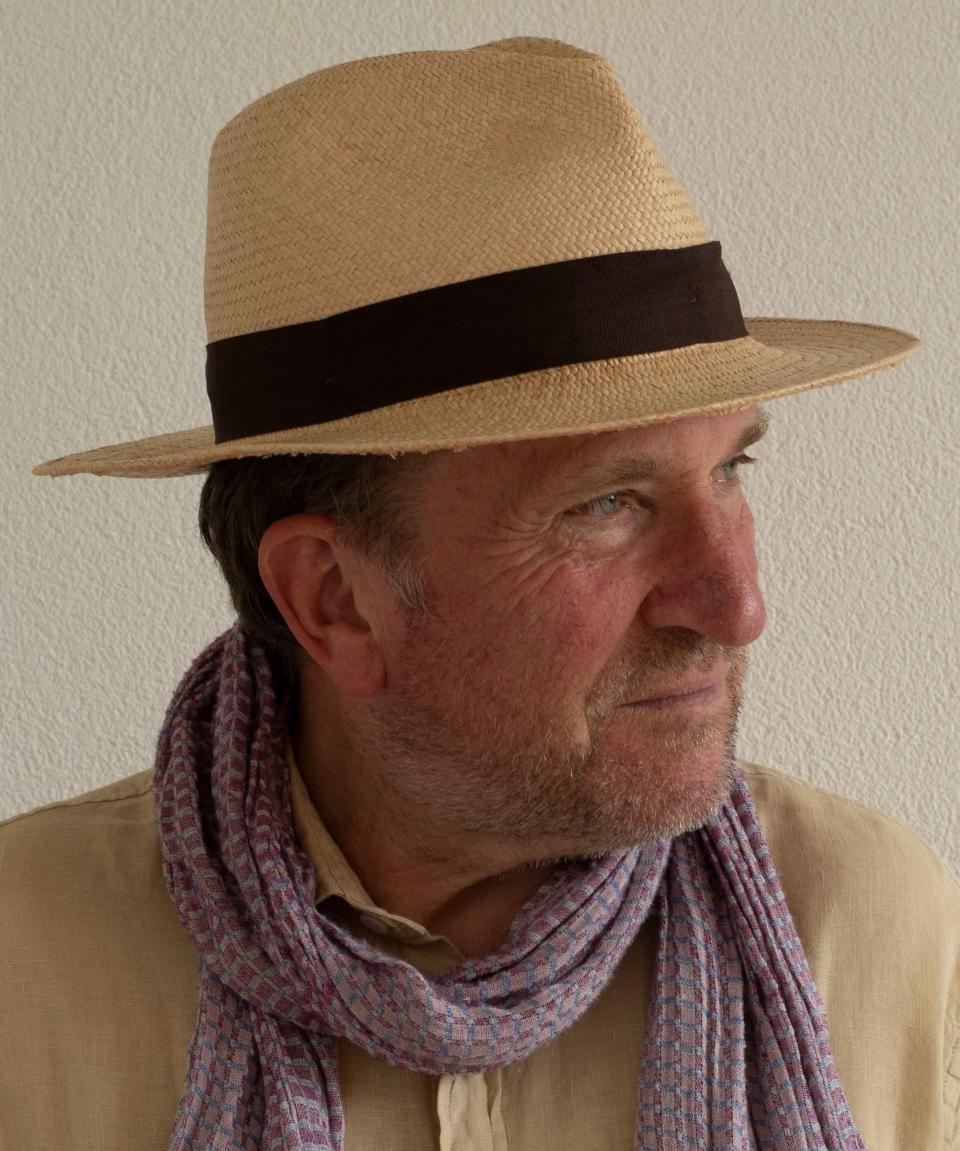 "A few years ago I noticed an ad in the Irish Times to create awareness for DCU's Age Friendly University scheme. I signed up for a photography course. Every Wednesday morning for eight weeks. A number of different teachers, all very knowledgeable on their subjects, delivered the lectures. The course gave all participants the opportunity the get the best out of their cameras. It was not just an instructive occasion but also a very social affair as the students compared cameras and notes.
A few months later I enrolled for one semester of the philosophy module. Audit only. Three mornings a week, one hour. Our lecturer Ian, delivered the subject in a very engaging fashion, always drawing the students into the mindset of the philosopher. One of the lectures about Michel Foucault's book Discipline and Punish introduced me to the former penal colony for young offenders in Mettray, near Tours in France where the cult writer Jean Genet spent some of his teenage years. I went to visit the place. 
Since last January I signed up for the Psychopathology lectures by Paul Downes on Zoom. The lectures give me an insight in peoples behaviours and motivations.
DCU's AFU scheme has enriched my life and opened up new horizons for me."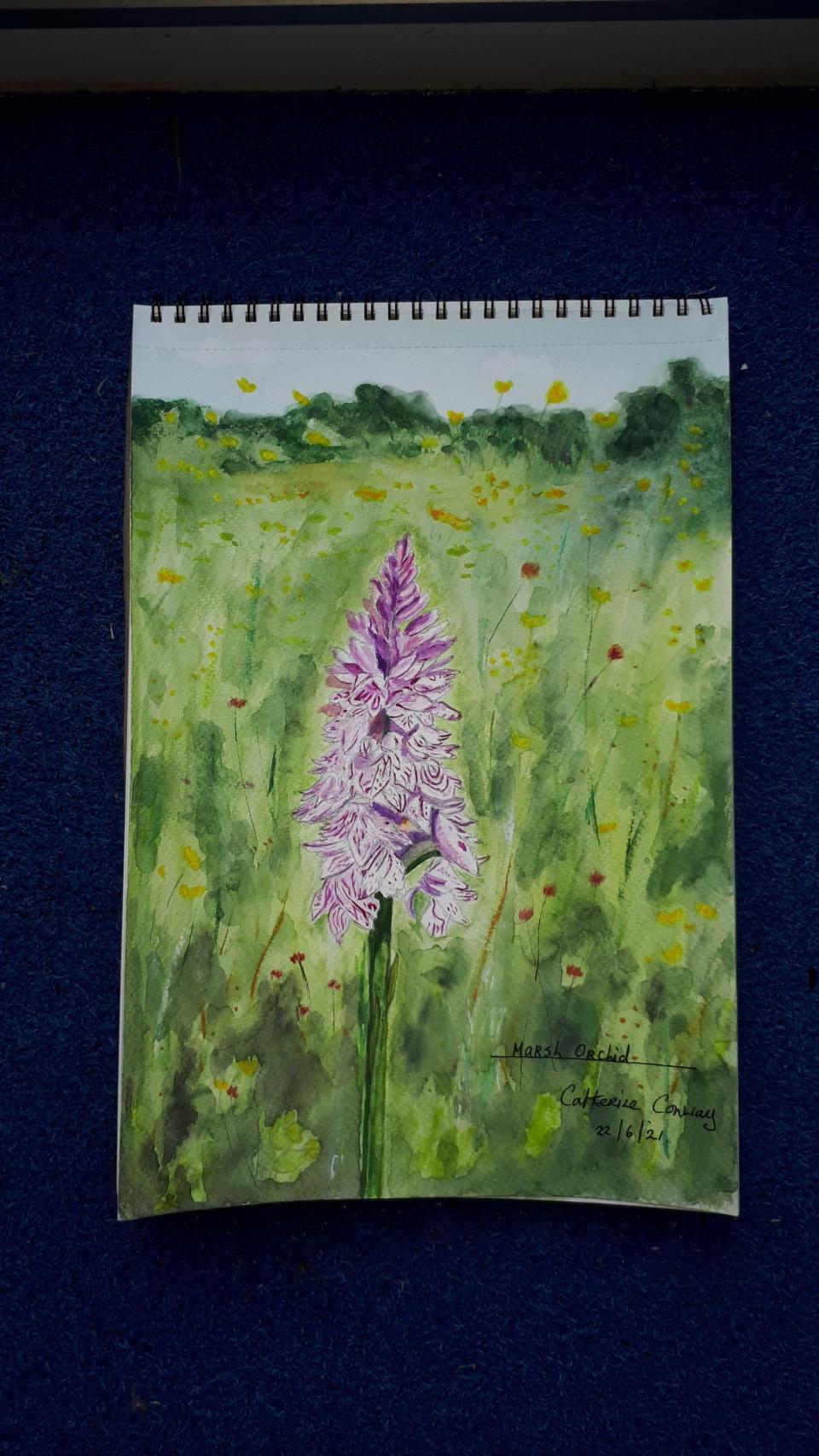 Catherine Conway 
"I've really enjoyed the five week sessions with Tom. He is so knowledgeable and explains things very easily. I am always surprised by what I learn. I had no clue we had wild orchids in very near areas to search for. So interesting to learn and also to paint.   
Here is an example of what I painted and learnt about: The piece is the Marsh Orchid. A very pretty flower that can be found deep in high grasses with wild flowers. There are lovely markings on this flower which attract the pollinators and they are found in lovely dark to pale purples, reds and whites."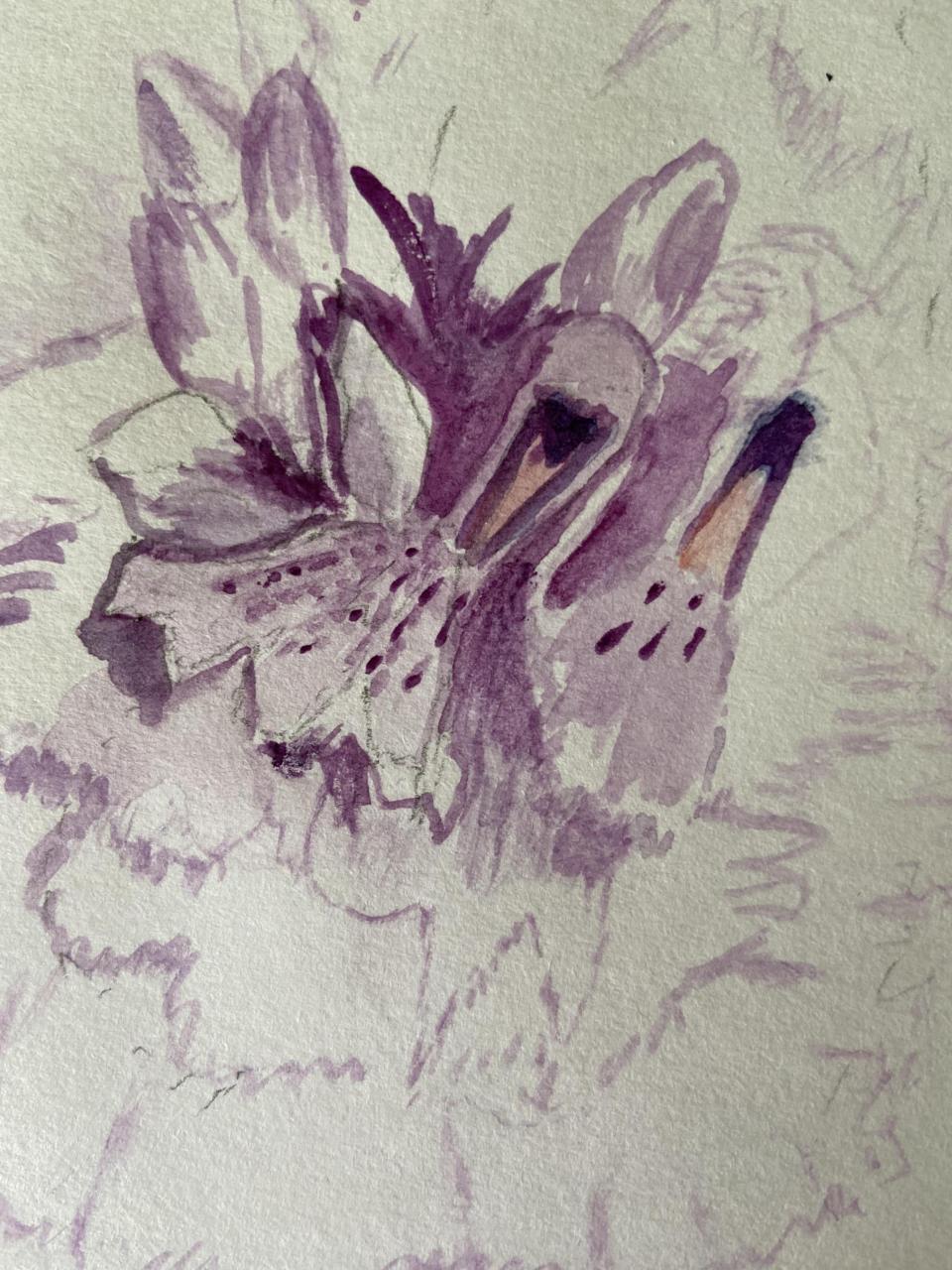 Catherine McGlone
"Totally enjoyed Tom's sessions. I enjoyed the information and knowledge: he has a vast knowledge about flowers, trees, their location and history and country side. What I most appreciated was his easy listening style and simple explanations."