Welcome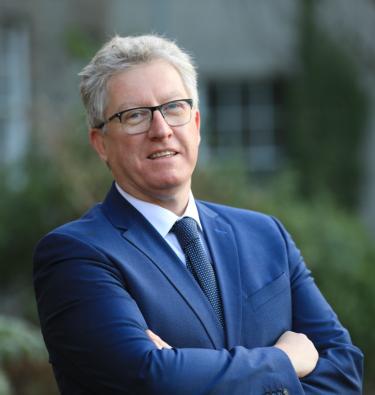 I am proud to lead Dublin City University on the next phase of its remarkable journey. DCU is a beacon of excellence in research, innovation, engagement, and opportunity. Now with more than 18,000 students, we are recognised for providing life-changing educational opportunities, backed by world class expertise in teaching and learning.  
Our mission to 'transform lives and societies' is reflected in DCU's many initiatives to broaden access to higher education, and in our impactful research addressing the challenges facing our world today. Dublin City University consistently ranks in both the QS and Times Higher Education Top 100 under 50 World University Rankings. 
Prof Daire Keogh
Who we are
The President is the highest ranking administrative and academic officer of the University. Reporting to the University's Governing Authority, the President has full responsibility for the strategic planning, operation, management, and policies of DCU.
The President's Office website contains information on the role and key responsibilities of the President, his staff and senior management. We also provide updates on the activities of the President, and offer practical support and information to staff who wish to invite the President to speak at an event, or to officially welcome dignitaries and international delegations to DCU.