Prof
James
O'Higgins Norman
Primary Department
DCU Anti-Bullying Centre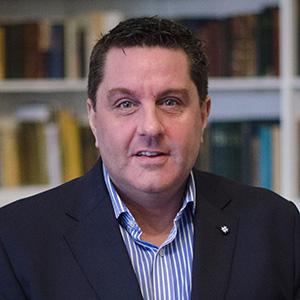 Phone number:
Email Address
james.ohigginsnorman@dcu.ie
Academic biography
Prof. James O'Higgins Norman holds the UNESCO Chair on Tackling Bullying in Schools and Cyberspace and is Director of DCU National Anti-Bullying Centre.

He completed undergraduate and postgraduate studies in Psychology, Sociology, and Education in Ireland and the UK. He has led several significant funded research projects on school bullying and cyberbullying and is currently working on studies about migration and bullying, workplace bullying and online safety.

He was a member of the NCCA sub-committee on intercultural education and is currently a member of the Government's Advisory Council for Online Safety. He is a former Chair of the World Anti-Bullying Forum and is Chair of UNESCO Scientific Committee on School Violence and Bullying including Cyberbullying. He is an editor of the Wiley-Blackwell Handbook on Bullying (2021) and founding Editor-in-Chief of the International Journal of Bullying Prevention (Springer Publications). James is Chair of the EU COST Action Project on Transnational Collaboration on Bullying, Migration and Integration at School Level.

Research interests
Cyberbullying
School Bullying
Diversity Issues and Bullying
Sexting and Online Safety