Access to the Workplace for Employers
Organisations that support access scholarships can participate in DCU Access to the Workplace if they can employ a student for 4-12 weeks between May and August, providing at least 30 hours work per week at the minimum wage or above.

All students participate in a

pre-internship

Work Readiness Programme

covering topics such as CV writing, interview preparation and workplace etiquette. 
Internships may be virtual, hybrid, or on-site.
Organisations are offered a student match based on the job description they provide.
What are the benefits for students & employers?
Since 2019, two independent evaluations have shown the programme's benefit for participating students and organisations. The second evaluation is an ongoing Social Return on Investment (SROI) by Quality Matters which will be completed in 2023.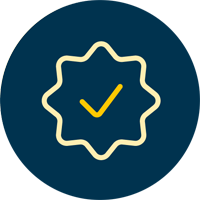 Employers:
Access to talent: 85% of employers interviewed in 2021 said the programme made it easier to access and recruit talented third level students.
 
Diversity and inclusion: 100% of employers reported that the programme helped to enhance their diversity and inclusion policies and/or practices.
 
Leadership skills for junior employees: 85% of employers reported that leadership skills for junior employees improved as a result of taking part in 2021.
 
Reputation: 83% said that their company's public profile, reputation, or brand as a socially responsible employer had improved as a result of taking part.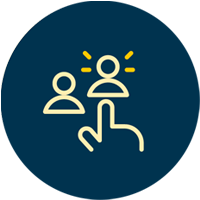 Students:
Opens doors: 90% of 2023 students felt the programme offered better internship opportunities than they could secure themselves.
 
Earn and learn: On average, Access to the Workplace interns received €4,221 in wages for their work in 2023.
 
Work readiness: All students participate in a pre-placement Work Readiness Programme. In 2023, 98% felt better prepared for the internship following the Work Readiness Programme.
 
Valuable experience: Students apply university learning in a real work setting and gain experience that enhances their CVs for INTRA placements or graduate roles.
 
Mentoring: Opportunity to be mentored by experienced staff members in their chosen field.
 
Employability: 98% of 2023 students feel better prepared to apply for future job opportunities.
Timeline & how to get involved
Before February 2024: Make a commitment to support Access scholarships at DCU and host an Access to the Workplace internship in summer 2024.
February 2024: Complete an online Employer Requirements Form, providing details of the internship role and the skills you would like your student intern to have.
March/April 2024: Notification of student match, and an opportunity to meet your student.
May 2024: Student and employer preparatory event.
May - August 2024: Internships take place.
September 2024: Invitation to provide feedback for programme evaluation.
Please contact john.moriarty@dcu.ie to find out more.
A&L Goodbody
AbbVie
Accenture
Allied Irish Banks p.l.c.
Alltech
Aon Ireland
Arachas
Arthur Cox
B.C. McGettigan Limited
Bank of Ireland
BDO Ireland
Bonnington Hotel
Britvic International and Ireland
BT Ireland
CAE Parc Aviation
Carne Global Financial Services
Chartered Accountants Ireland
Citrix Systems Inc
Codex Office Solutions
Colgate Palmolive
Collen Construction
County Monaghan Fund
CRH plc
daa
Deloitte
DWF
eBay Europe Services Ltd.
eDesk
Eirgrid
Elgin Energy
Employment and Recruitment Federation
Ergo
ESW
Fidelity Investments Ireland
Fingal County Council
Gaelite
General Paints
Goodbody
Highfield Hospital Group
Ipsen
Irish Distillers Pernod Ricard
Irish Life
Jacobs Engineering
Jenkinson Logistics
Jones Engineering
Kennedy Wilson Europe
KPMG
LIDL (Ireland) Ltd.
Maples and Calder, Law firm of the Maples Group in Dublin
Mason Hayes & Curran
Matheson
Matthews Coach Hire
McGarrell Reilly Group
McKeon Group
Milliman
Mondelez Ireland
MSD Carlow
MSD Dublin
MUFG Investor Services
National Standards Authority of Ireland
National Treasury Management Agency
Neogen
Nitro
Oracle
Ornua
Permanent TSB
PwC
Rethink Ireland
Taoglas
Ulster Bank Ireland
William Fry LLP
Willis Towers Watson
yahoo!
Zurich
DCU Access to the Workplace has been supported by Rethink Ireland's Children and Youth Education Fund and Boost-it Fund, which have enabled the programme's growth and development since 2020. The Children and Youth Education and Boost-it Funds are supported by the Department of Rural and Community Development and the Dormant Accounts Fund.