Events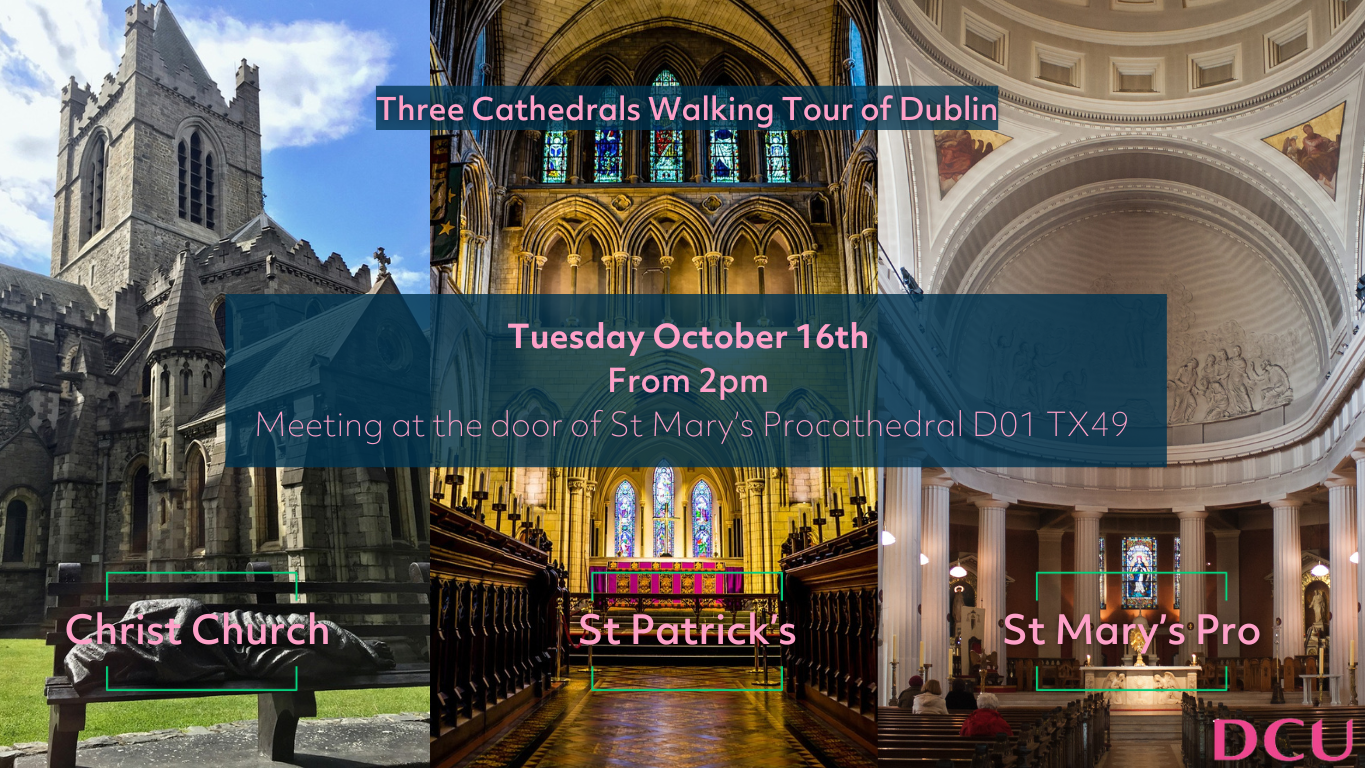 Three Cathedrals Walking Tour
Dublin is unique in many ways, but one feature of Dublin is that it is home to three cathedrals. Each of these three cathedrals tells its own story of the history of Dublin city and plays its particular role in the spiritual lives of Dubliners.
Join DCU Chaplaincy on the 16th of October as we walk across Dublin City and visit each of the three cathedrals. At each stop, we will learn about the history of each and the role it plays in the city's spiritual life, both now and in the past. 
Ticket information is coming soon.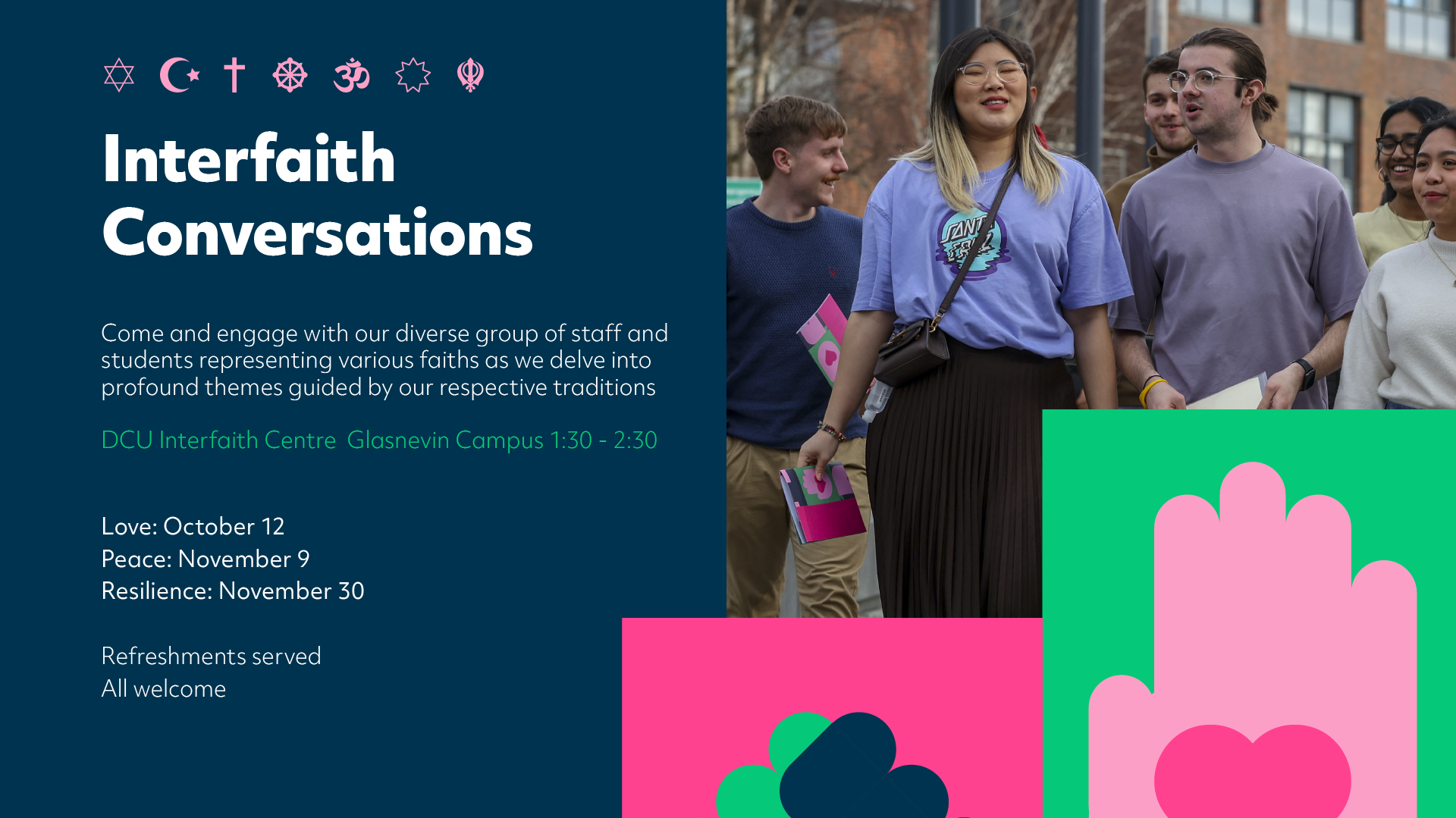 Interfaith Conversations
Come and engage with our diverse group of staff and
students representing various faiths as we delve into
profound themes guided by our respective traditions
DCU Interfaith Centre Glasnevin Campus 1:30 - 2:30
Love: October 12
Peace: November 9
Resilience: December 7
Refreshments served
All welcome